Keene State Interns Plan Diversity Event for Local YMCA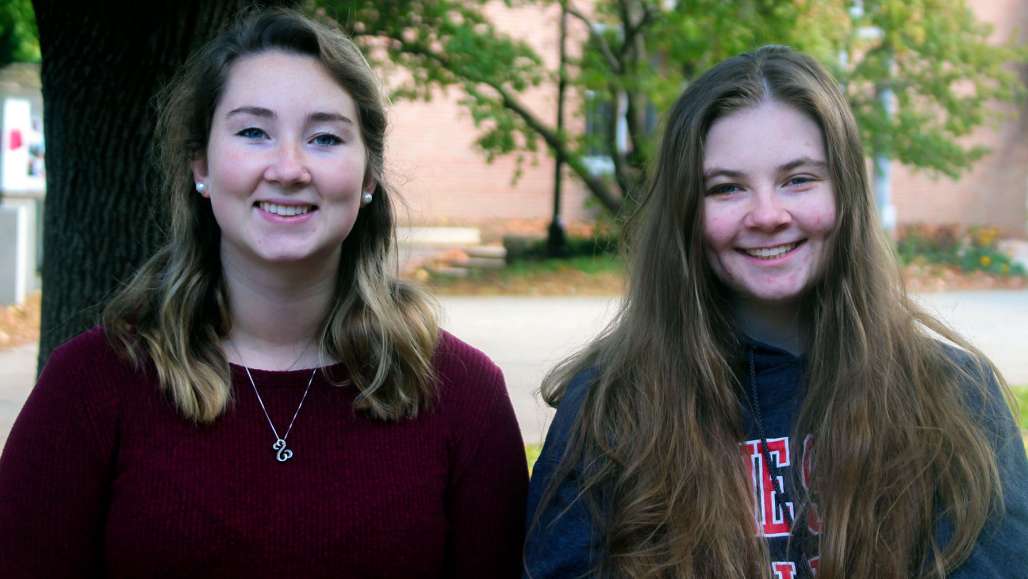 Keene State students can hone their professional skills, explore career interests, and use classroom knowledge through the College's internship programs. For the fall 2018 semester, communication students Mackenzie Donovan and Lila Sullivan are planning the Keene Family YMCA's Diversity and Inclusion event.
Mackenzie and Lila worked with campus and community resources, including the Multiculturalism Office and the LGBTQ+ Support Network, to find speakers. Other tasks included graphic design, creating informational pamphlets and event flyers, and advertising the event to classes and clubs.
"The goal is to help bridge the differences people have because of race, disability, gender identity, and sexual orientation," said Mackenzie. "This will facilitate discussion about those differences, which will help the community better come together and support each other. This event will help the Keene Family YMCA launch their vision of being one of the most inclusive organizations in the Monadnock Region."
Mackenzie said she was prepared for the internship because of her time spent working for a local Keene organization.
"I had the opportunity to work for the Hannah Grimes Center for Entrepreneurship. I learned about graphic design, advertising and marketing, while improving my research and writing skills. The skills I developed there have been directly transferable to my current job site."
Sullivan said her classes and her professors played the largest role in getting her ready for the internship. "Communicating with my professors helped me learn about the professional world. Associate professor of communication, Dr. Chitra Akkoor, has helped me figure out what kind of work I might want to do, how these kinds of organizations work, and what goes into securing an internship."
Internships done through the school count as credits towards a degree. For communications majors, the internship is accompanied by a class taught by Dr. Akkoor. The class covers organizational structures, power dynamics, and how internal and external communication occurs in business setting.
"In the communications field, there are so many different routes you can take, and this is one of your first chances to see what some of them are like. This experience working at the YMCA is helping me to narrow my interests down and figure out a career path," Lila said.
The Keene Family YMCA will hold their Diversity and Inclusion event on Thursday, October 25 from 6:00 pm - 8:00 pm in the their gymnasium. Doors open at 5:30 pm. The event is free and open to the public.
For more information about internships at Keene State, visit, www.keene.edu/academics/aca/career/internships/.
Related Stories