Our Distinctive Faculty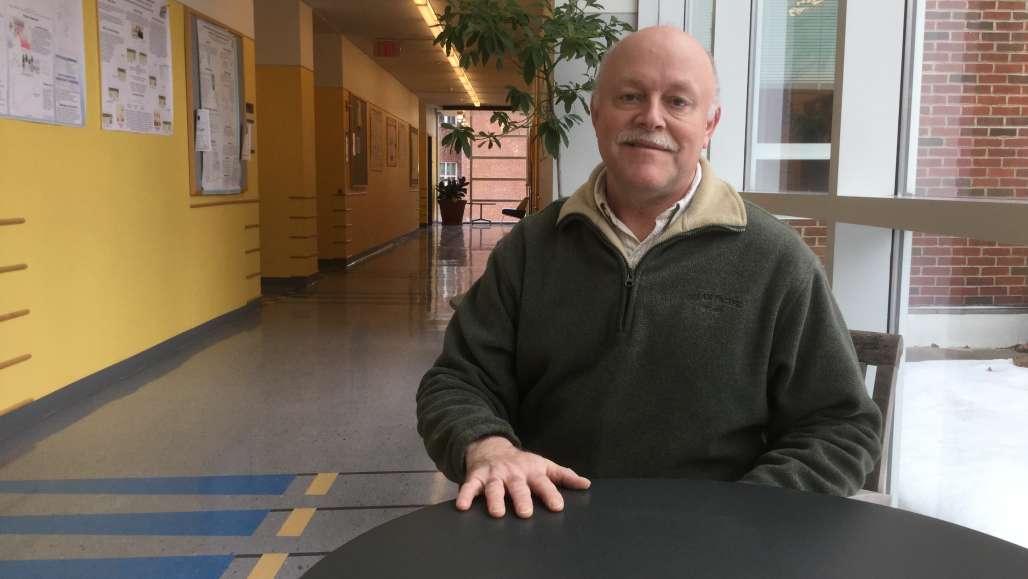 Keene State faculty and staff engage in professional development and scholarship opportunities both in and out of the classroom; they win honors, land fellowships, and undertake research and creative work. It all feeds back into the educational experience they bring to students. Here are a few recent faculty and staff accomplishments:
Professor Paul Baures
Chemistry Professor Paul Baures has been nominated for the IDeA Entrepreneurship Award, established this year to recognize the contributions of an investigator who has demonstrated excellence in the areas of entrepreneurship, innovation, and commercialization. The national award will go to a faculty member, investigator, post-doctoral fellow, and/or a student "who has made significant strides to bring basic discoveries involving drug targets, biomarkers or innovative technologies into a startup company. The product/technology must be targeted to have an impact on improving patient care and enhancing human health."
Dr. Baures and his student researchers are collaborating with a lab at Dartmouth Medical School to refine and test a compound that shows promise in attaching the fatty acids in breast cancer cells. Read more about the research here.
Dr. Baures was nominated by NH-INBRE, IdeA Network of Biomedical Research Excellence, a program funded by the National Institutes of Health to develop a coordinated network of biomedical research and research training in New Hampshire. The winner will be announced later this month at the National IDeA Symposium of Biomedical Research Excellence – NISBRE – conference in Washington, DC.
Jose Lezcano, Virginia Eskin
Music Professor and guitarist Jose Lezcano and pianist Virginia Eskin, who has served as a lecturer in the Music Department, are collaborating on a program of music from around the world at the Monadnock Center for History and Culture in Peterborough, New Hampshire. The concert will feature pieces by Telemann, Scarlatti, Brahms, Beach, Nino Rota, Piazolla, and Lezcano, as well as some ragtime music. It will be held Friday, June 15, at 7:30 p.m. More information here.
Sasha Davis
Sasha Davis, assistant professor of geography, has received a $6,354 grant from the Marion and Jasper Whiting Foundation. The funds will allow Professor Davis to travel to China over the summer to experience the economic, political, social and environmental changes occurring there that are impacting changes all over the world. His research – based mostly on field studies in the Island Pacific, Asia and Latin America – focuses on tourism, environmental hazards and contamination, social movements, and international politics.
Related Stories