Professor Brings Insight from Turkey to Her Classroom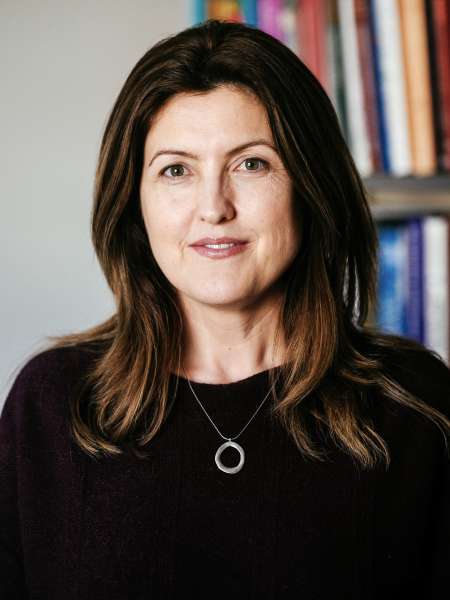 A long-standing beacon of stability between Europe and the Middle East, Turkey is facing some troubling times. Dr. Armağan Gezici, an associate professor of economics at Keene State and a native of Turkey, is concerned. "My family still lives there. I go there and I see the daily frustration and darkness in the eyes and faces of the people," said Gezici, who spent the academic break in December and January in her homeland. "It's going to get worse before it gets better."
Gezici's concerns are well founded. While the civil war in Syria has subsided, the after-effects still linger. Turkey's international and national politics are in disarray. The refugee problem has yet to be resolved and the threat of terrorism has eroded daily life. "I was in Turkey during the night club bombing," she said. "It's been nerve-wracking for the people. If you're living in a large city like Istanbul or Ankara, getting on public transportation, going to the mall or a club makes people uneasy. It's not safe. Not just for foreigners but the people themselves."
Providing Students with Invaluable Insight
Gezici, who is from Ankara, provides her Keene students with a rare opportunity to learn about and gain an understanding of Turkey from someone who grew up inside its borders, and has studied its economic and political history. "It allows me to give very concrete examples in the classroom, especially when I teach our upper level courses with international content," she said.
When the topics turn to the importance of democratic institutions in her Development Economics course or the volatile currency of the Turkish lira in her International Trade and Finance class this semester, Gezici offers invaluable insight. Outside of her department, Gezici has developed and taught an integrative studies course which focuses on economic and social issues of many Middle Eastern countries, including Turkey. "My own background typically comes out through the content in this type of classroom setting," she said.
Identifying with Her Students
Although she is an international scholar and was raised outside the US, Gezici can identify with her students. Raised in a middle-class background and a product of the country's public school system, Gezici lived in many locations around Turkey, an experience that helped her acclimate to the United States when she moved here in 1998.
Studying mechanical engineering at the Middle East Technical University in Turkey, Gezici switched gears when she came to the United States, earning her MA and PhD in economics from the University of Massachusetts Amherst. Gezici arrived at Keene State in 2007. She says she enjoys teaching at a public liberal arts institution and working with students from a wide spectrum of backgrounds who value their education and understand the financial resources needed to attend college.
While on sabbatical in 2014-15, Gezici had an opportunity to return home, doing research and teaching at the University in Istanbul. "It was interesting to compare students," she said. "I realized how much I love my Keene State students."
Challenging Misconceptions
"I think most students enjoy meeting someone from a very different culture, such as their professor. For a lot of them, I'm the first person from Middle East that they ever meet in their lifetime," said Gezici. "Some are surprised to hear that I was raised a Muslim and still consider myself one. Some are surprised to hear that my reason to stay in the US was not discrimination against women in the workplace back in my home country. I think I challenge some of the misconceptions and contribute to students' understanding of a world that is much more diverse than those misconceptions tells us."
Related Stories