Keene State Nursing Students Hold Workshops at Keene Senior Center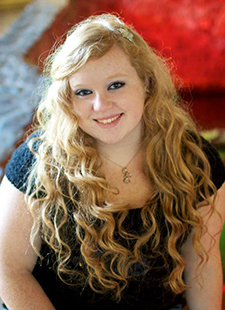 Keene State nursing students take a good deal of pride in their connection to the Keene community. Throughout October, the students held a series of workshops at the Keene Senior Center providing information on a variety of health concerns and the management of chronic conditions.
"I really look forward to coming over to the senior center. It's a really nice way to connect with the community," said Kat Langlands, a senior nursing student from Enfield, New Hampshire. "It's a good way to broaden my horizons about nursing and learn how to work with seniors."
"The senior population is one that is constantly growing. So it's important for us to be more holistic and care for a continuum of concerns rather just emphasizing one area," added Abigail Wright, a senior from Springfield, Vermont, about the broad-based program.
Wright is following in the footsteps of her grandmother and mother, both nurses, while Langlands had an early premonition about her career path. "When I was in preschool I wrote down that I wanted to be a nurse," said Langlands. "So I guess I had it figured out at four."
The two seniors speak highly of the Keene State nursing program. "The Keene State program is very welcoming. I really like it," said Wright, who earned her bachelor's degree in health science last December before returning to campus to enroll in the nursing program.
"I love it," said Langlands. "I feel like I'm learning a lot and will be more prepared for working as a nurse whether I'm in a hospital, clinic, or doing community health."
The idea for the workshops originated last summer when Pegg Monahan '72, the executive director of the center, attended a College-sponsored conference about older adults. "We decided it would be good to develop a relationship between the nursing department and the Senior Center," said Cynthia Cahoon, an associate professor in the Nursing Department.
Kicking off the program, Langlands and Wright provided an overview of the workshops and gave examples of chronic illnesses and ways seniors could help alleviate and cope with some conditions through self-management. At the end of the presentation, the students had seniors write a positive letter to themselves that they could read during a moment of stress or when they are feeling down.
Gerry Day, an 86-year-old senior from Keene says that she was thrilled to attend the program. "I'm so happy that these nursing students are expanding into the community, going to local hospitals and facilities like the Keene Senior Center," said Day, whose daughter Karen Bridget Day is a 1977 Keene State grad. "I thought they were remarkable students really involved in their nursing careers."
Related Stories