Chelsey Donato: Helping Her Fellow Students Get Math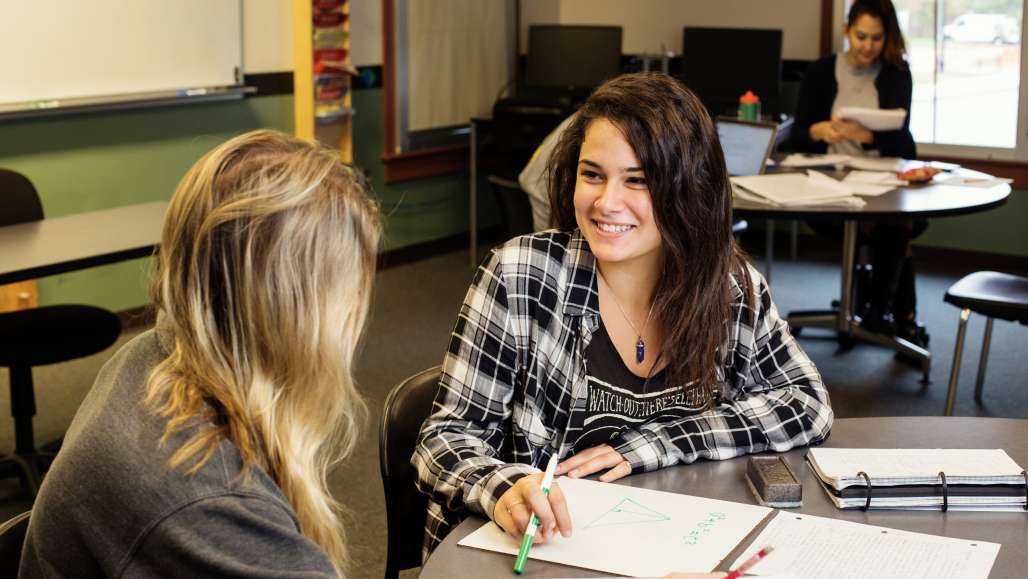 What a pleasant surprise to walk into the Keene State Math Center and find it full of light, energy, and enthusiasm – and students.
"That's why I love being in the math center so much – we're all in the same boat, so we all come together as one big family because learning math can be challenging," said Chelsey Donato, a math major from Middlebury, Connecticut. "We work hard to make it as fun as possible or else we would all probably go crazy!"
And Chelsey doesn't go to the Center for help; she goes to help. She's a peer course assistant (PCA), an advanced student who sits in on basic-level math courses and provides assistance to everyone in the class, including holding three hours of study sessions each week. She got turned on to math her senior year in high school, when she took a statistics class from Mike Barry '10, an alum who's willing to speak highly of Keene State and its Math Department.
And Donato is both an eager student and teacher. "I love how math is in everything in the universe; from the insides of our bodies to nature around us," she explained. "The math department has the most warm and welcoming staff that stops at nothing to enable you to get the best education possible. I have been pushed to think critically and use my problem-solving skills to make me become a stronger mathematician. The faculty have so much knowledge and passion for what they are teaching that it makes you more willing to listen. It is a gift to be able to learn from such an intelligent group of professors. By modeling how my professors motivate me to learn, I'm more effective in helping other students who are struggling to understand math. I try to explain a difficult concept in a number of ways, attempting to form connections to real-world situations or to something that interests them. I find that once you successfully connect the material to something they understand, the rest flows naturally."
Related Stories