Kudos for Our Faculty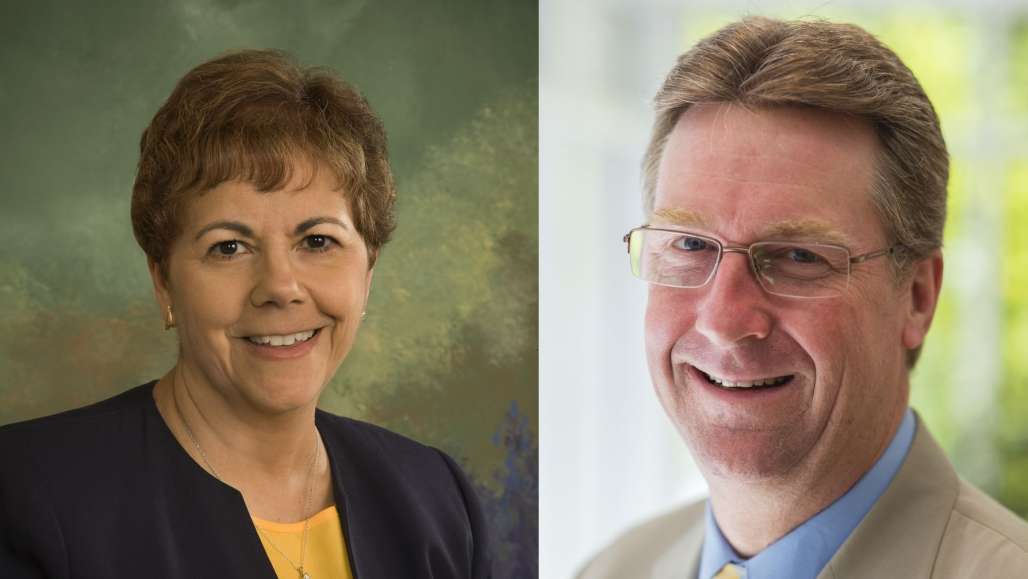 Two Keene State professors who train future educators recently received honors from outside organizations, one for his work teaching Spanish and one for her work editing a professional journal. Read more below about Dr. Stephen Hawes and Dr. Beverly Ferrucci!
World Language Teacher of the Year
Stephen Hawes, associate professor of modern languages, was named the 2019 New Hampshire World Language Teacher of the Year by the Northeast Conference on the Teaching of Foreign Languages. A graduate of Keene State College with master's and PhD degrees from UMass-Amherst, Hawes teaches classes in Spanish language and linguistics as well as education classes, and chairs the Modern Languages Department.
As the winning teacher in New Hampshire, he was also a Northeast region finalist, and was recognized at the New Hampshire Association of World Language Teachers conference in Manchester in November. In February, he was honored at the Northeast Conference awards ceremony in New York City. In June, he'll be recognized at the New Hampshire Department of Education's EDies awards.
Hawes regularly brings his Keene State students, many of whom are studying to become middle- and high-school language teachers, to the New Hampshire conference. It's a great opportunity for them to connect with master teachers, he noted.
Of the award, for which he was nominated by his students and his peers, Hawes said, "It was totally unexpected."
Outstanding Journal Publication Award
Beverly Ferrucci, professor of mathematics, was honored along with Keene State for a journal she edits and the College publishes. The New England Mathematics Journal received the National Council of Teachers of Mathematics' 2019 Outstanding Journal Publication Award, given at the council's annual meeting in San Diego last month.
New England Mathematics Journal publishes articles on mathematical pedagogy as well as special issues on current topics such as Teaching Mathematics through Social Justice.
With a bachelor's degree from Boston University, a master's from Rhode Island College, and doctorates from Boston College and Boston University, Ferrucci specializes in mathematics teacher education. She is the first woman to serve as editor in the journal's half-century history.
Related Stories