On Sabbatical During COVID-19: A Letter from Barcelona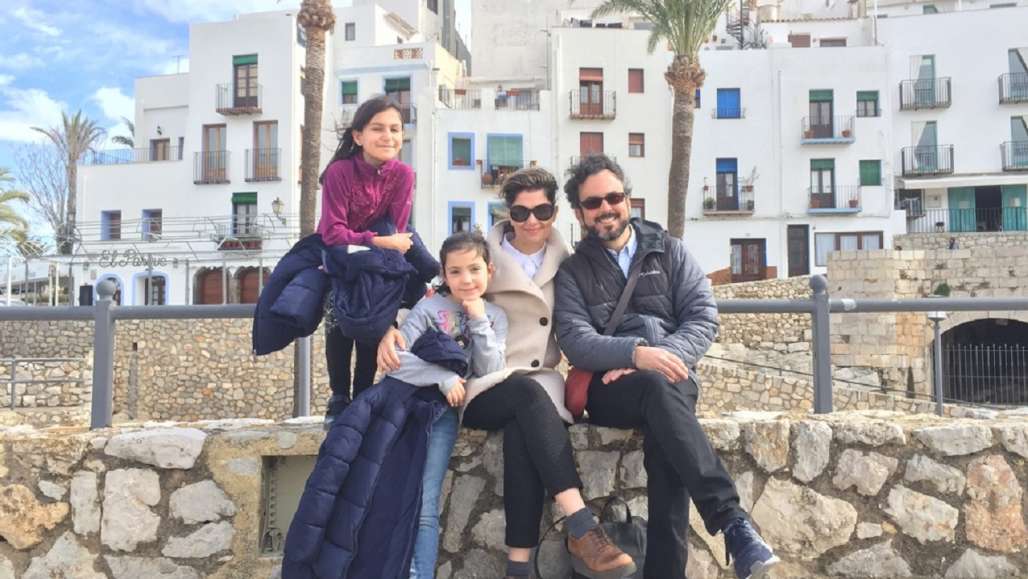 Like all of Keene State's faculty and students, professors who are on sabbatical doing their own research and creative projects are working under the new constraints of the COVID-19 pandemic. We checked in with Professor Lisa DiGiovanni, who teaches in the Modern Languages and Cultures Department and the Holocaust and Genocide Studies Department, who is hunkered down in Barcelona, Spain. Here's her report on daily life and the book she's writing:
I've been in Barcelona with my family since August 2019, and we are set to return this August. During the first seven months, we explored many regions and cities of Spain, some that we knew and others that we discovered for the first time. Since my spouse's family is from Spain, our daughters have had the chance to bond with them and use their Spanish daily. Living in Gràcia, Barcelona's bohemian neighborhood, has been enriching since we are always near artists, musicians, and festivals. Professionally, I've had the opportunity to meet with scholars and discuss my research at universities in Barcelona and Tarragona.
The last two months have been challenging due to COVID-19. Since early March we've been in lockdown and we only go out for groceries. Living in a historic apartment in the heart of the city means that we must go to the rooftop to get a little exercise. Rather than spending our days fretting about the limitations, we've continued with our work and we're thankful to have each other. My daughters have adapted to online learning via Google Meet (through an international school) and Carlos (my spouse) and I work together with them in shifts and also dedicate time to our own work.
I've managed to accomplish a lot during this sabbatical in terms of scholarship. I've completed a translation of a Chilean novel from Spanish to English and I've developed my second book manuscript, which is under review with a university press. The title is Militarized Masculinity and Torture in Spain and Chile: Resistance through Film and Narrative. It examines the links between gender and violence to understand the causes and consequences of mass atrocity crimes. It also maintains that literature and film can play a key role in rendering visible the interwoven connections between militarism, misogyny, heterosexism, and torture.
Working with the departments of Holocaust and Genocide Studies, Modern Languages and Cultures, and Women's and Gender Studies at Keene State has encouraged me to think outside the box, and for that, I am very thankful. Even in the difficult times of COVID-19, there is hope for research that responds to past and present problems of violence in new ways.
Over the last two decades, Spain has become a second home for me, but we are excited to return to our community at Keene State College in the fall.
– Lisa DiGiovanni
Related Stories