Diversity & Multiculturalism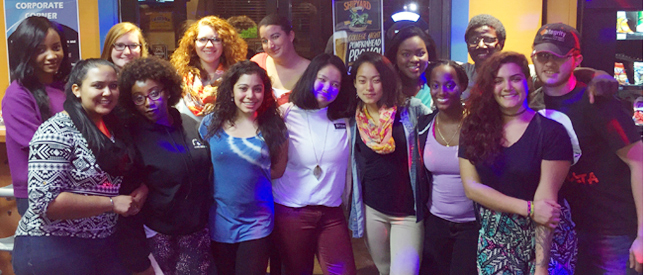 2017 President's Annual Outstanding Women of NH Awards
Dear Colleagues,
This year marks the 27th Annual KSC President's Outstanding Women of New Hampshire Awards Ceremony. These awards are part of the Celebration of Women's History Month in March. The national theme this year is "Honoring Trailblazing Women in Labor and Business."
We will honor women who have promoted equality for women in business and in the paid labor force. Examples of contributions that relate to this year's theme include (but are not limited to):
• Ability to create and run successful business organizations
• Entrepreneurship, innovation, success in business
• Successful challenges to the social and legal structures that have kept women's labor under-appreciated and underpaid
• Contributions to making the workplace a less hostile environment for women
• Contributions to expanding women's participation in commerce
• Research, projects, or internships that promote equity for women in the workplace
We ask you to participate in this celebration of outstanding women by honoring someone you know in one or more of these ways:
1.) Nominate a woman for an award in one of the following four categories: outstanding KSC faculty or staff member, outstanding KSC student, outstanding in the Monadnock Region, and outstanding in the State of New Hampshire.
2.) Spread this call for nominations around your network of friends and colleagues throughout New Hampshire.
3.) Attend and encourage others to attend the recognition program on March 28, 2017, at 7 p.m. in Centennial Hall at the Alumni Center. It's free and open to the public.
Nominate Here
---
The deadline for nominations is February 15, 2017, at 4:30 p.m.
Thank you for supporting this longstanding and important tradition at Keene State College.
The KSC President's Outstanding Women of NH Awards Committee
National Women's History Month and the activities of the National Women's History Project