Title IX Office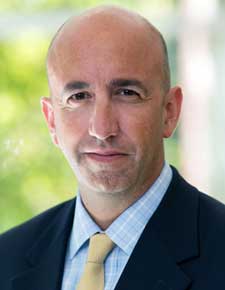 Jeffrey Maher is Keene State's Title IX coordinator. In this role, he's responsible for coordinating the College's response to incidents of sexual assault, gender-based harassment, and dating or domestic violence to ensure compliance with federal law and state statutes, while helping to ensure fair, equitable, and prompt grievance procedures.
Keene State is committed to fostering a respectful and safe environment for all members of the College community.
Reporting at KSC
You can report any concerning behavior pertaining to the KSC community by going to our reporting page and selecting the appropriate form.
Reporting Sexual Misconduct or Discrimination and Discriminatory Harassment
Community members are encouraged to report all forms of sexual misconduct to the College. This form may be used to report any possible violations of Keene State College's Sexual Misconduct Policy or Discrimination and Discriminatory Harassment Policy. You may wish to identify yourself or may elect to remain anonymous. You must understand that the College's ability to meaningfully investigate the incident and pursue disciplinary action may be limited should you wish to remain anonymous.
Make a Report Now
---
Contact the Title IX Office