Morris-August Honors Program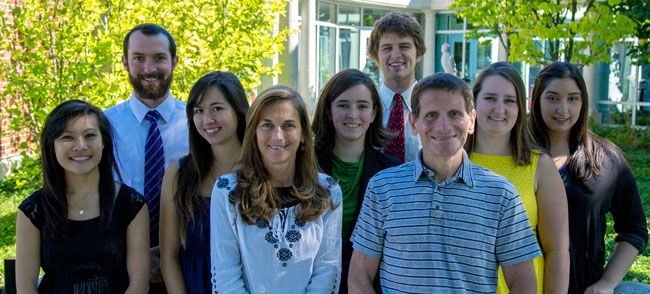 The Morris-August Honors Program includes six Honors courses, with different course selections each semester. In their first semester, Honors students will enroll in an Honors Thinking and Writing section. Students who join the program as sophomores will complete all requirements with the exception of the Honors Thinking and Writing course.
Elective honors courses in the Humanities and the Natural and Social Sciences are generally completed in the first two years. In spring of the sophomore year, honors students participate in a travel-study course, going abroad for about two weeks when the semester ends in May.
For more information, please email Honors Program Director, Professor Anna Schur.
---
Contact the Honors Program
Wise up!
Contact Admissions
Request information
Dr. Anna Schur
Professor
603-358-2911
Admissions Office
800-KSC-1909
229 Main Street
Keene, New Hampshire 03435