Thorne-Sagendorph to Showcase Area Talents and Interests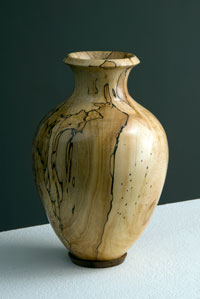 Opportunity for Public to Participate in Exhibit
Keene, NH, February 27, 2014: Keene State College's Thorne-Sagendorph Art Gallery is gearing up for an exciting exhibit that displays the talents and interests of people in the Monadnock Region this summer in its Passionate Pursuits exhibit. People who wish to submit items for the exhibit may join the Friends of the Thorne by contacting the gallery to receive a Friends membership envelope, 358-2720. Existing Friends of the Thorne are welcome to submit to the exhibit along with Keene State College faculty, staff and alumni.
Passionate Pursuits will be a non-juried exhibit of items that people have created or collected, or a visual expression of something that makes them passionate. Types of work submitted in past Passionate Pursuits exhibits include paintings, drawings, photography, sculpture, wooden objects, jewelry, quilts, and collectables of all kinds.
Passionate Pursuits will open June 6 - July 24, reopen August 25 - September 18. The public reception will be announced at a later date.
As space is limited, the Thorne welcomes participants on a first-come first-served basis. In order to allow as many participants as possible, the gallery may limit the amount of work that can be accepted from each participant.
Additional Notes on How to Submit Items
Interested participants are asked to fill out a form online by Friday, April 18, and include high resolution images if possible and sizes to give the gallery staff an idea of what participants want to exhibit and for PR purposes. The form also can be downloaded from the website and sent to the gallery by e-mail or regular mail. Complete or download the intent to exhibit form.
For more additional information on participating contact Maureen Ahern, Director, 603-358-2721, mahern@keene.edu or Paul Knowlton, Exhibit Technician, 603-358-2240, pknowlto@keene.edu.
Individuals who submit items for display must include a paragraph explaining why they are passionate about what they have entered in the exhibit. This material will be displayed with their objects.
The exhibit is not meant to promote a business or product, so nothing will be for sale. Everything must be ready to hang on the wall or display safely in an exhibit case at the time of drop off. Exhibitors will be asked to drop off their items on Thursday, May 15, or Friday, May 16, from 8 a.m. to 4 p.m. and pick up their items on Friday, September 19 or Saturday, September 20, from 8 a.m. to 4 p.m.
About Thorne-Sagendorph Art Gallery
Thorne-Sagendorph Art Gallery began its collaboration with Keene, surrounding communities and Keene State College when it opened in 1965. The Thorne's mission is to equally serve all constituencies by presenting high quality exhibits for education and appreciation. The Thorne collection has two focuses: One focus is collecting and preserving artwork by artists from the 19th century Dublin Art Colony as a heritage for the people of the Monadnock region. The second focus is collecting work of high aesthetic and educational value to enhance the teaching of Keene State College faculty, and for the enjoyment of students and all visitors to the Thorne.
More information about the Thorne can be found online at http://www.keene.edu/tsag/.
Related Stories