Thorne-Sagendorph Art Gallery to Showcase Faculty Artwork in Biennial Exhibition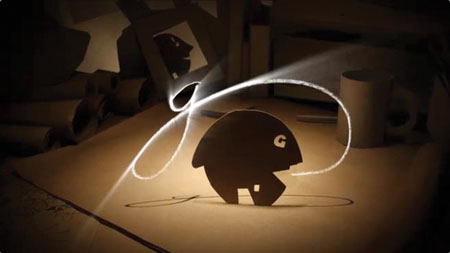 Studio Art and Graphic Art Faculty Exhibit Opens with Public Reception on January 23
Keene State College's Thorne-Sagendorph Art Gallery is pleased to present the Biennial Keene State College Art Faculty Exhibition. The exhibit will kick off with a public reception at Thorne Art Gallery.
The Biennial Keene State College Art Faculty Exhibition showcases recent work in a variety of media by Keene State College studio art and graphic art faculty. Featured works are by Associate Professors of Art Yuan Pan and Lynn Richardson, and Associate Professor of Film Randall Hoyt. This exhibition also showcases works by faculty members Rosemarie Bernardi, John Roberts, Peter Roos, Paul McMullan, Rebecca Davis Kelly, Robert Kostick, Melissa DiPalma, Ann Shelton, Richard B. Carlson, Walter Nicolai, Julia Ferrari, Tanya Rudenjak, Mary Crawford, Stephanie Nichols, Carlos Szembek, Molly Fletcher, and Katharina Rooney.
Public reception: January 23, 2014, 5:30 - 7:30 p.m., hosted by Friends of the Thorne
Exhibit dates: January 24 - March 13, 2014
Gallery Hours: Sun-Wed, Noon-5pm; Thurs-Fri, Noon-7pm; Sat, noon-8pm
The gallery is accessible to people with disabilities. To request accommodations for a disability, please call the Thorne Gallery at least two weeks before your visit.
This exhibit is free and open to the public.
About Thorne-Sagendorph Art Gallery Thorne-Sagendorph Art Gallery began its collaboration with Keene, surrounding communities and Keene State College when it opened in 1965. The Thorne's mission is to equally serve all constituencies by presenting high quality exhibits for education and appreciation. The Thorne collection has two focuses: One focus is collecting and preserving artwork by artists from the 19th century Dublin Art Colony as a heritage for the people of the Monadnock region. The second focus is collecting work of high aesthetic and educational value to enhance the teaching of Keene State College faculty, and for the enjoyment of students and all visitors to the Thorne. More information about the Thorne can be found online.
Related Stories