Richard Ouellette '12 Set the Stage for Evening of Dance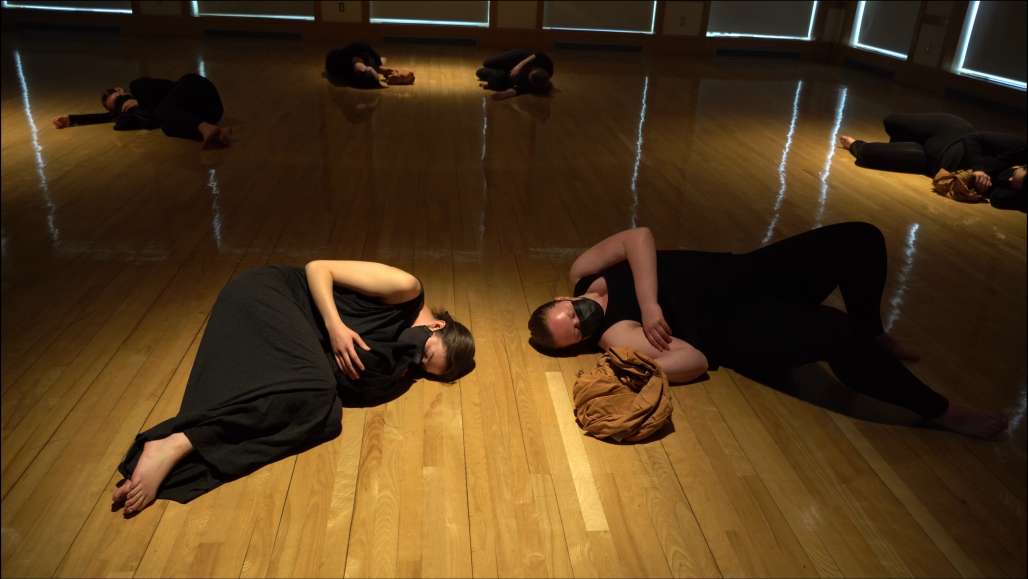 When Richard Ouellette came to Keene State in 2008 from northern New Hampshire, he wanted to study the backstage arts of technical theater design. He soon fell in love with modern dance and added dance performance to his resume. After graduation in 2012, he worked in Boston as a dancer and scenic designer, then went on to graduate school at the University of Maryland, earning an MFA in Scenic Design.
Then it was off to New York City, where his training as a dancer served him well in his work as a scenic designer for dance concerts, operas, and other performances. "It helps to have been a dancer, to know how bodies move in space," he says. "When I am creating the architecture for a dance, I draw the body first, then imagine the world around it."
This spring, Richard worked with Keene State Professor Cynthia McLaughlin and other choreographers and dancers who performed in Keene State's Evening of Dance at the Redfern Arts Center. "We started meeting on Zoom early on, nearly every Friday, to share ideas, ask 'What if…?', and imagine how to explore dance within the confines of the pandemic, and to ask ourselves how we can generate newness," he said.
"We tried to think of the whole evening as a single piece of work," he said."Where themes recur and different emotional landscapes blend together. It's been really cool to puzzle it out." With the help of a Keene State technical crew, he built scenery and also incorporated video, special lighting, and fabric screens that interact with the dancers. "I bring thumbnails, sketches, and models, and we approach the performance more like live theater, which requires flexibility."
"It's been amazing to have Richard," said Professor McLaughlin. "The students have often shifted their approach to a dance after hearing how Richard visualizes their work. Each collaborator brings a new viewpoint."
Richard returned to the city after Evening of Dance, first to work on the design team of a Houston museum exhibit on Egypt, and then, once the bright lights of Broadway are on again, to designing for the theater. He is also working toward his membership in USA829, United Scenic Artists, a labor union and professional association founded in 1896 and dedicated to protecting craft standards and wages for the entertainment and decorative arts industries.
Related Stories