Professor, Pianist Awarded Patent for Communication App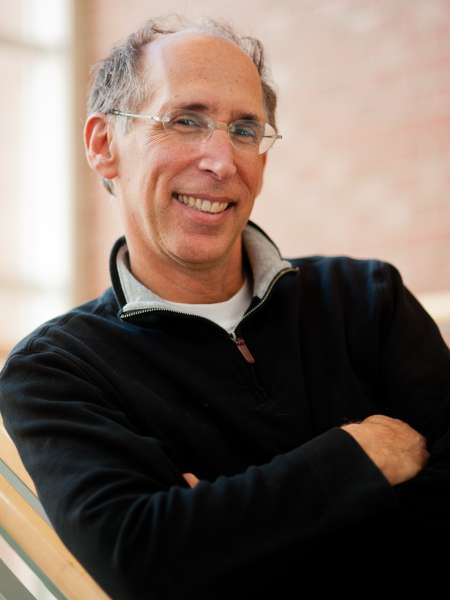 A collaboration between a college professor and a world-renowned concert pianist has resulted in a game-changing app for speech and communication.
Professor Larry Welkowitz, chair of psychology at Keene State College, and pianist Robert Taub created the one-touch application – SpeechMatch – that provides immediate visual feedback on matching key elements of conversational speech for improved social interaction.
Foremost, SpeechMatch aims to assist people on the autism spectrum.
The invention, granted a U.S. patent, provides data on progress, and allows users to customize their experiences by inputting their own phrases with the built-in library of phrases.
A state-of-the-art software engine that is the basis for the app is the focus of the government-awarded property right.
Dr. Welkowitz points out that "people on the autism spectrum tend to speak at you instead of with you. "SpeechMatch, he says, "is a person-friendly, data-supported software that boosts those critical social skills by helping to shape speech in ways that are conducive to social interaction."
In clinical studies, Welkowitz notes, SpeechMatch has demonstrated statistically significant improvement in conversational speech.
"It provides users with immediate visual feedback about how well they are matching key elements of conversational speech," he says, "including emotional content, pacing, and volume. These parts of speech are shown to be the most important when we speak with anyone." The unique app can also help to end social isolation by enabling users to be aware of natural social conversational patterns, Welkowitz says.
Taub headed the company that developed some of the audio processing software that was used in Guitar Hero. He is music director of the Arts Institute at Plymouth University in the United Kingdom.
"Human communication is critically important for us all" said Taub. "It's very exciting to be involved in building a platform that is helping people communicate more fully."
SpeechMatch was the basis of research funded by INBRE-NH (Innovative Biomedical Research Excellence) administered by Dartmouth Medical Center and the National Institute of Health (NIH). The studies demonstrated the utility of the app in helping individuals with diagnosed autism spectrum disorders improve conversational speech.
The app's features include progress-tracking and allowing families to input phrases to complement those provided by the program.
SpeechMatch is available in the Apple Store for downloading to iPhones and iPads.
See related story at:
Related Stories