Music Dept. Lecturer Earns Adjunct Teaching Award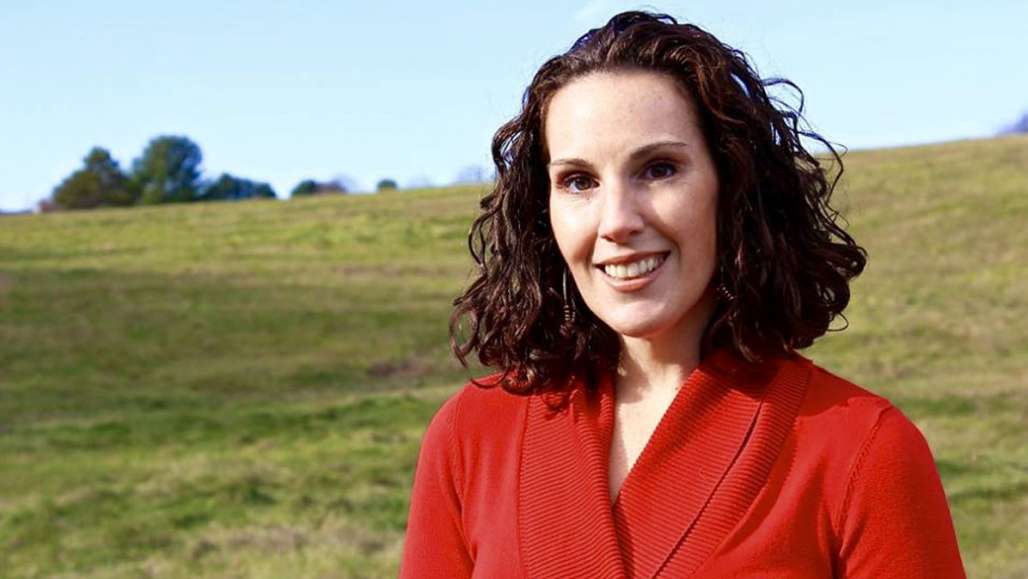 A lecturer who is praised by students for her caring and inspiring approach has received the 2017 Keene State College Excellence in Teaching Award. Dr. Erin Zaffini, a 2003 graduate of the College, was nominated for the award, which honors adjunct faculty members, by her peers in the Music Department.
Dr. Zaffini has taught classes in music education for majors and non-majors and developed two new courses for students seeking New Hampshire K-12 music teacher certification. She and her non–music major students provide music activity workshops to preschoolers through a partnership she created with the college's Child Development Center.
A certified music educator, Dr. Zaffini has taught music as a K-8 public school teacher. She is active in professional organizations, serving currently as the New Hampshire Music Educators Association's collegiate coordinator and having recently traveled to Washington, DC, as a New Hampshire delegate to the National Music Education Week, which is a program of the National Association for Music Education.
"Dr. Zaffini's work at Keene State College has been exemplary on every level," writes Music Department Chair Dr. Heather Gilligan, pointing to Dr. Zaffini's course and curriculum design, teaching experience, contributions to music education, and positive rapport with Keene State students. "We are fortunate to have her as a colleague in the Music Department."
"She cared and it showed," wrote one student in an evaluation of Dr. Zaffini's course Teaching Music to Children. "She is super educated and super dedicated to our success."
A student in another course reported that "We felt like one big family by the end of the semester." Others cited her mentorship, her passion, and her support for students.
Dr. Zaffini holds a master's degree from Temple University and a Doctor of Musical Arts from Boston University. In addition to her work at Keene State, where she has been teaching since 2012, she offers continuing education workshops at UNH-Manchester and teaches music lessons to toddlers at Manchester Community Music School.
Related Stories