Keene State's Newest Students Gather on Campus for Orientation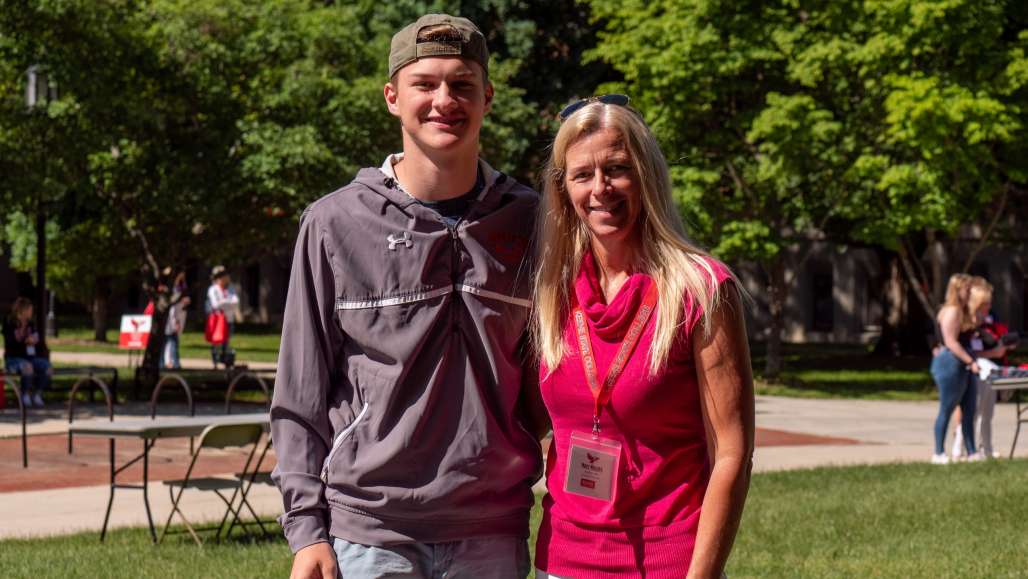 Throughout the month of June our newest Owls, the Class of 2025, attended Orientation at Keene State College. During Orientation, students talk with each other, and walk around campus – some for the first time – and shared excitement about the opportunities that await them as Keene State College students. Orientation connects students to Keene State College; they have the chance to meet other members of their class, explore campus, hear about academics and student activities, and get a sense of their future at Keene State.
For some students, it's their first time at Keene State, while others have known about the College for years.
Declan Herr has passed through Keene for years from his home in Hopkinton, NH to the ski mountains in Vermont. His father always talked about Keene State and how he knew Declan would eventually be in a Keene State classroom. When his mother pointed out the business management and entrepreneurship program, Declan agreed that Keene State was the right place for him.
One common theme throughout the incoming first year students – they have been hearing about all that Keene State offers from their teachers, guidance counselors, friends, and family.
Levi Leboeuf from New London shared that many of their teachers were Keene State College graduates and shared how much they love the College. "I am excited to go to Keene State College. It's the perfect distance from home, and I have been hearing about all the different opportunities to get involved here."
Another Class of 2025 member, Rachel Riley, is interested in the Math Department and getting to know fellow students and faculty members as she takes classes to become a math teacher. "All my teachers said how great it was, and I'm happy to experience being in the classroom, learning how to teach math, and prepare to be a teacher." Rachel knew she wanted to be a teacher from when she was in elementary school, and feels like she is going to excel in her classes at Keene State because of how supportive the school is.
Each new Owl has their own hopes and dreams for their four years at Keene State. We're pleased to welcome them into our community of learners as the Class of 2025!
Related Stories