Keene State's "Evening of Dance" Opens on May 6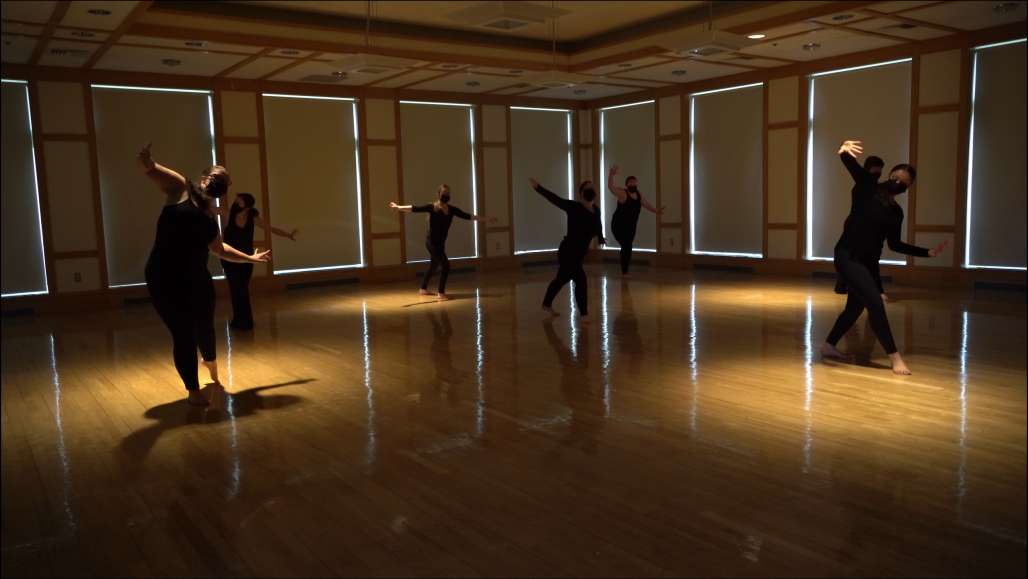 Evening of Dance, a beloved spring tradition at Keene State since 1975, lives on with four performances of Re[member] at the Redfern Arts Center and via livestream, May 6-8.
Re[member] will feature the choreography and artistry of three dance students who are seniors - Lindsay Gibbons, Samantha Witham, and Grace Lonergan. The three students have lived together on campus, enabling them to rehearse during the COVID-19 pandemic. Their collaborators are faculty members and choreographers Cynthia McLaughlin and Sarah Lass, and guest artist/choreographer Ellen Oliver. Seventeen Keene State dance students will perform in all.
"Every project has its constraints," said Professor McLaughlin, "and this year, distancing is the main problem to solve. Our spatial relationships, the uncertainties of quarantine, and the ability, or not, to touch each other – these questions are palpable in all of the dances. We are reconciled to it as dancers, and so grateful to be together on campus. We asked ourselves how to make up for what has been lost in the pandemic, by exploring it through dance."
Adding special dimension to this year's Evening of Dance is the scenery, designed and built by Richard Ouellette '12, who has worked in Boston and on Broadway as a scenic designer since graduating from Keene State with a major in theatre design and dance performance. Meeting at first on Zoom, and on campus since early April, Richard has worked with dancers, choreographers, and technical staff to create a visual world that interacts with the dances. "There will be surprises!" he promises.
A range of sound and music, some created specifically for the work and some familiar, will set the beat for the dances – "everything from contemporary digital music to rock and roll," according to Professor McLaughlin.
Evening of Dance will be performed live at the Redfern Arts Center. Only Keene State community members with a current COVID-19 testing wristband may enter the building. Masks are required at all times. The show will also be simultaneously livestreamed, which is open to the public. Reserved seating only; all patrons will be seated alone. Tickets are available starting on April 22.
Related Stories