Keene State Safety Grad Continues Learning After Earning Degree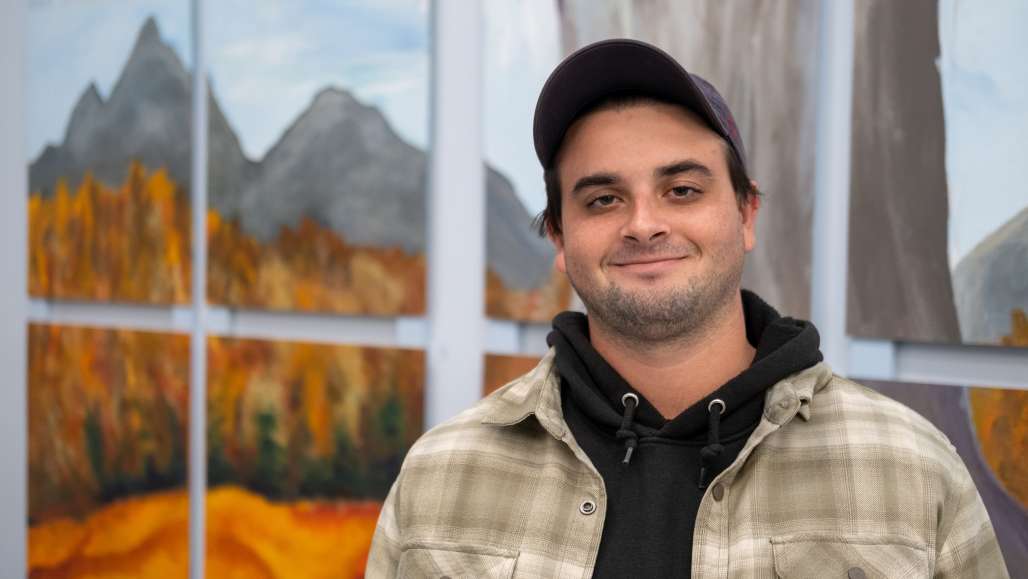 Portland, Connecticut native Noah Sanders '21 is dedicated, intense, and passionate, which comes from his love for ice hockey. "Hockey was my life growing up. I spent so much time at the rink, it was my second home. I know I wanted to keep playing as long as possible and Keene was a great option for both school and hockey," Noah said.
In 2018, his love of ice hockey brought Noah to Keene State, where he could pursue his goal of becoming a safety specialist by majoring in Safety and Occupational Health Applied Sciences with a minor in Construction Safety Science. Between classes, he was a member of the Men's Ice Hockey club team and a student worker in the Advancement and Alumni Offices, all of which he couldn't have done without the friends and mentors he made along the way. "I was very fortunate enough to have met some amazing people that inspired me and pushed me to be the best version of myself. Coach Rodrigo, Bethany Morin, and Stacy King all did that for me and really helped me throughout my years at Keene," said Noah.
After graduating in 2021, Noah was hired as an Associate Safety Specialist with JNL Associates LLC in Old Lyme, Connecticut, following an internship he did with them in the spring. "I love how every project I get is different. I could be teaching forklift classes one day and walking around a powerplant the next day. It's really exciting to have all different opportunities, like being trained for a rescue team," Noah said of his current job. "It's a lot of fun to be in different places and meeting new people and making connections. I am really excited to keep growing with the company."
Even after leaving Keene State, Noah continues to push himself to learn new skills. He is currently studying to take the Associates Safety Professional (ASP) examination offered by the Board of Certified Safety Professionals, and plans to take the Certified Safety Professional (CSP) exam after. "There are so many avenues you can go to safety, I am just trying to learn every day and keep growing my knowledge. Brady Keene and Dr. Chris Rennix are two of the professors that pushed me to do my best throughout my time at Keene. It really does show that the professors at Keene State are great people and amazing teachers."
Written by Lily Viapiano '22
Related Stories