Keene State Recognizes Sexual Violence Prevention Month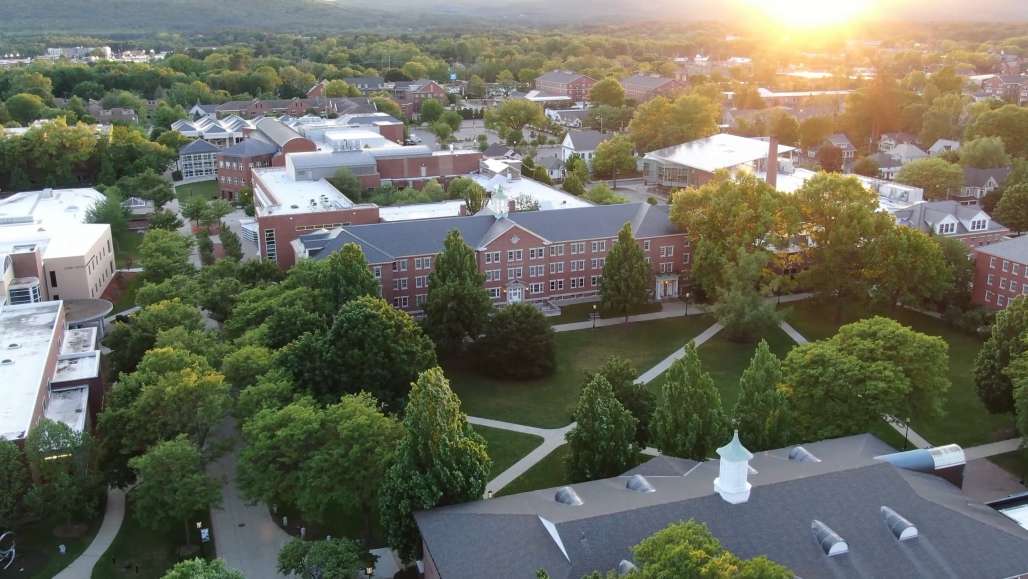 April is nationally recognized as Sexual Violence Prevention Month. Sexual violence continues to be a crisis in the United States, with 1 in 4 women and 1 in 7 men living as survivors of sexual assault. Some dialogue on social media aims to perpetuate the crisis, but real work is underway to support survivors and raise awareness.
Yesterday, Keene State started a week-long event to fight stigma about sexual assault and the perception that clothing choice is connected to sexual assault. The event is the second "What Were You Wearing?" Gallery Show. Students who experienced sexual assault were invited, if they wished, to contribute to the Gallery. Each display includes a clothing representation of what a survivor was wearing when they were assaulted with a short statement about the outfit or experience.
The Gallery is located in Madison Street Lounge in the Student Center at Keene State. It is open to the Keene State community who participate in the COVID-19 testing protocol, through Friday, April 23. Hours for the Gallery can be found on Facebook. "What Were You Wearing?" was brought to the college community by Keene State's Sexual Assault and Violence Education Committee, with Keene State's Wellness Center and Mentors in Violence Prevention as co-sponsors.
This event is one example of the college's work around sexual violence prevention. Keene State also continues its work to expand initiatives and programs through a grant from the U.S. Department of Justice Office on Violence Against Women.
Keene State stands with survivors, and provides services that are dedicated to students. Students can contact Wellness Center Counseling Services at 603-358-2437 during business hours. After hours, students should call 603-358-2436. Students can also contact the Wellness Center Health Services at 603-358-2450 during business hours. Both offices are located in the Elliot Center.
Related Stories