Keene State College Announces Three Appointments, Including Dean of Students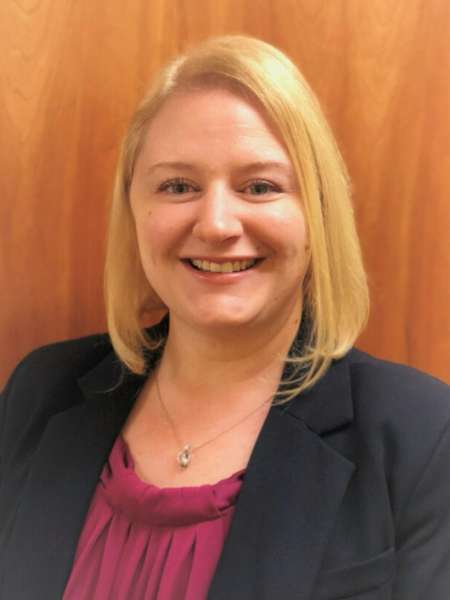 Keene State College announces three professional appointments, including a new Dean of Students.
• Marney Buss steps into the Dean of Students position February 21. In her ranging job, she will serve as a community-focused advocate for students via case management and supportive outreach, said Jen Ferrell, the college's associate vice president for student engagement. Jen said Marney's other responsibilities include high-level oversight for the college's community standards process and student handbook; support for faculty and staff in addressing student challenges and concerns; navigating and directing student crisis management and behavioral threat assessment; and working to assist students as they navigate campus processes and policies.
Marney brings almost 20 years of experience across a variety of functional areas in student affairs. Most recently, she worked at Nichols College in Dudley, Mass., where she served as assistant dean of students since 2018.
• Kat Dougherty began as Assistant Dean of Students earlier this month. Kat, too, will serve as an advocate for students, Ferrell said, and will direct all Community Standards processes, systems, and case management; facilitate the CARES program; train and develop staff and faculty in support of the community standards and CARES; and work to ensure student's due-process rights are upheld. She will work closely and collaboratively with the Dean of Students, Jen said.
Since 2019 and before coming to Keene State, Kat was assistant dean of student affairs at Franklin Pierce University in Rindge, N.H. She has experience in student conduct, sexual misconduct prevention and adjudication, and behavioral intervention.
• Paul Miller joined the college's marketing and communications team as Director of Strategic Communications and Community Relations in late January, replacing Kelly Ricaurte, who left to take a job in another part of the state.
In his role, Paul will help to raise the visibility for the college while overseeing all internal and external communications. He brings more than three decades of experience in college public relations, community journalism and development and community impact programming work.
Paul worked for more than three decades at the Keene Sentinel and was the paper's executive editor until he left the organization in 2019. During his tenure at the Sentinel, Paul led and inspired young reporters, oversaw award-winning enterprise journalism, and helped to tilt the news organization's focus and resources to digital. He came to Keene State from the Keene Family YMCA, where he led development and community impact efforts at that nonprofit for two-plus years.
Related Stories