Keene State Ranked as 9th Best Regional College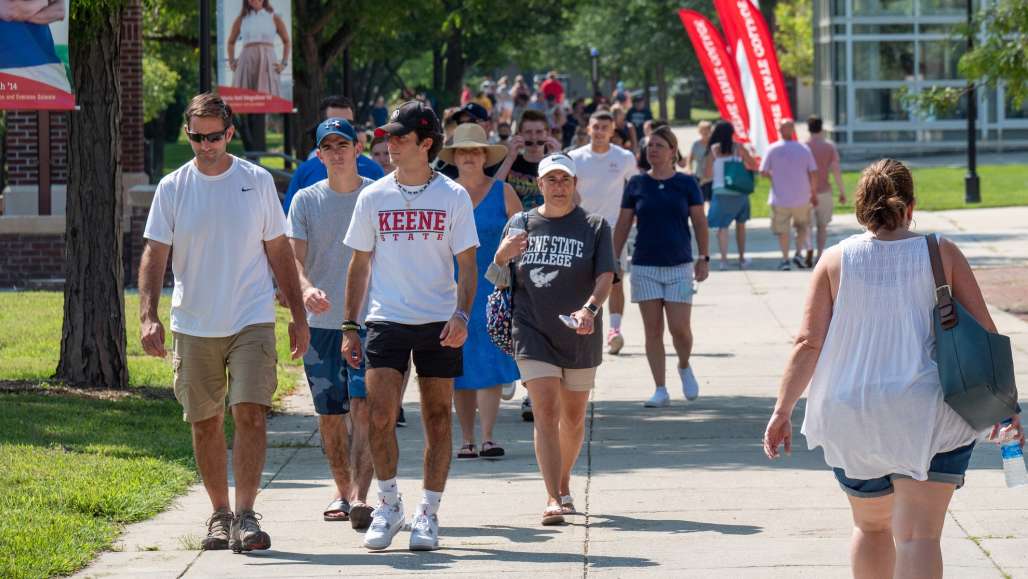 Keene State College again earned high marks from U.S. News and World Report in several categories - this time, as part of its 2022 rankings among regional colleges in the North.
Rankings this year include:
Best Schools ranking: #9
Best Undergraduate Teaching ranking: #5
Top Public Schools ranking: #7
Best Colleges for Veterans ranking: #4
Best Value Schools ranking: #10
Regional colleges in the North are located in Maine, New Hampshire, Vermont, New York, Pennsylvania, Massachusetts, Connecticut, New Jersey, Delaware, Rhode Island, and Maryland. See more details about Keene State's distinctions from U.S. News and World Report.
In addition to these rankings from U.S. News and World Report, Keene State College is named one of the Best Regional Colleges in the Northeast by The Princeton Review. Inclusion in this best colleges list was based on data compiled from current students. A full review including the comments below, can be found here.
Regarding academics, The Princeton Review said: "Affordable Keene State College is a liberal arts school with a strong pre-professional bent located in a 'classic New England' town. While this school is 'best known for its teacher education program,' there's a host of other majors including architecture as well as unique programs in Holocaust and genocide studies and something called safety studies."
The Princeton Review included this about Keene State's campus life: "Keene State has 'just the right number of people' and is the perfect size—'right between a large university and a very small school.' The campus is pretty—'especially in the fall'—and, weather permitting, 'the quad is always filled with Frisbees and footballs.' Students tell us that Keene State is 'a very social institution.' Sports are reasonably popular. 'The clubs and organizations are extremely well organized.'"
Related Stories