Keene State College Welcomes Nathalie Houder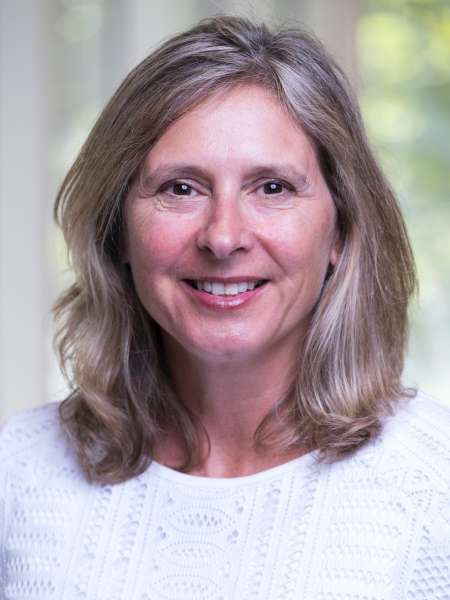 Keene State College announces the appointment of Nathalie Houder to the position of vice president for finance and administration (VPFA) at Keene State College. She began her work at Keene State on July 5. Her portfolio includes the finance office, business operations, human resources, facilities services, Office of Sustainability, and the Behavioral Health Improvement Institute (BHII.) Nathalie was selected as the result of a national search involving the college community, colleagues across the University System of New Hampshire team, and USNH Board of Trustees. With her breadth of experience, she is an outstanding addition to Keene State's executive leadership team.
"I'm so very pleased and honored to join Keene State College and look forward to working on the exciting opportunities we have ahead of us," said Nathalie. "I am committed to developing a financially sustainable organization that will serve the needs of our students, faculty and other members of our campus community in the best way possible."
Nathalie joins Keene State from Auto Europe Group in Portland, Maine, where she first served as vice president, FP&A and financial reporting, advancing to chief financial officer in 2017. At C&S Wholesale Grocers, she advanced through several positions. She spent her early career as a CPA with Fishbein and Company, and she led the accounting team at MBNA America Bank. Nathalie holds an MBA and a BS in accounting from the University of Delaware, a CPA from the State of Maryland, and a CTP from the Association for Financial Professionals.
With her impressive history of success across a number of industry sectors, Nathalie has demonstrated progressive growth and ability to balance investment, disciplined leadership, and adaptive decision making. Her history of engagement in the greater Monadnock region and her success on local boards, including her current role as Chair of the Board of Trustees for Cheshire Medical Center/Dartmouth-Hitchcock Keene, demonstrate her commitment to servant leadership.
Related Stories