Keene State College Expands Programming and Skill Development Through DOJ Grant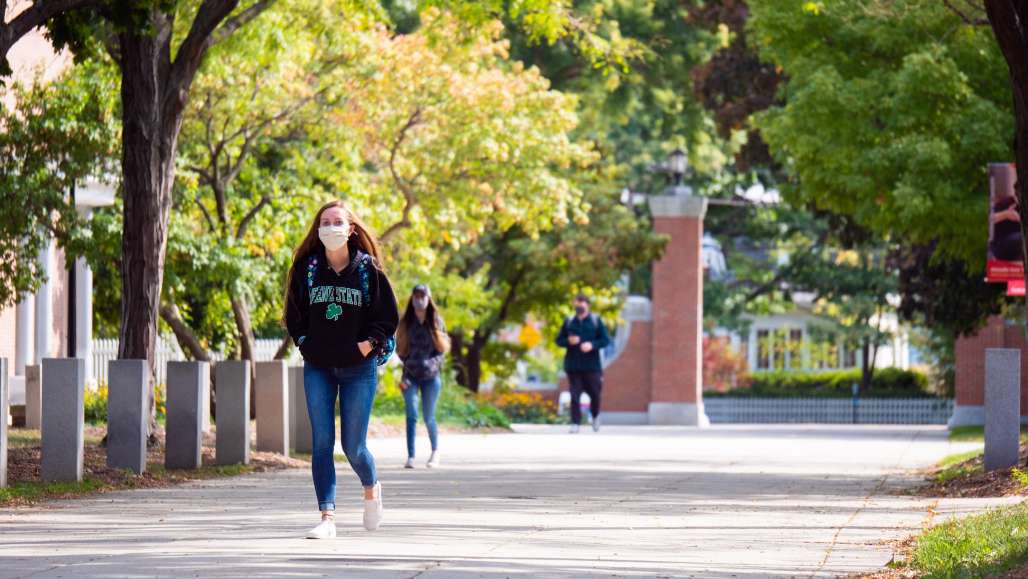 In 2019, Keene State College announced a new grant from the Department of Justice's Office on Violence Against Women that awarded the College with $300,000 to further sexual violence prevention, intervention, and response efforts. Now in the second year of the grant, Keene State is implementing initiatives from its five-part strategic plan.
Keene State's team, called the Coordinated Community Response Team (CCRT), is made of 20 partners at Keene State and in the broader community, including staff, faculty, and representatives from Keene Police Department and Monadnock Center for Violence Prevention. The CCRT provides the leadership necessary to improve Keene State College's ability to prevent, prepare for, and respond to sexual assault, domestic violence, dating violence, and stalking. The work upholds the values of our college, promotes the safety of all students, staff, and faculty, and reinforces a supportive learning environment.
Two Keene State student workers recently joined the effort to create and implement grant initiatives; serve on key task groups; create communications materials; assist with programming logistics; engage other students in the work of the grant; support the grant director; and participate in regular sexual violence prevention, intervention, and response programming. Additional opportunities for student involvement will be available in the fall 2021 semester.
"Keene State aims to be a leader in higher education around prevention of sexual violence, as well as intervention and response. The grant is opening doors to innovative and intersectional ways of supporting our students, and it is allowing us expand the knowledge and skills of our entire community in these important issues," said Keene State College OVW Grant Director & Sexual Violence Prevention Specialist Megan Grove.
Several initiatives are underway currently and will continue to grow over the next few years. These efforts include:
Formally solidifying the partnership with MCVP
Evaluating services and supports at the college
Creating a virtual resource center on Keene State's website to provide students with critical sexual violence prevention and response and sexual health resources and contacts
Expanding trainings related to sexual violence prevention, gender-based violence, and trauma-informed response for college responders
Adopting a bystander intervention training program for all students; review and revise Keene State's Sexual Misconduct Policy
Evaluating, revising, and expanding current sexual violence prevention programming, including the No Zebras, No Excuses theater production about sexual assault that is required for students
Developing plans for a regional biennial conference on sexual violence prevention to be held at Keene State.
For more information or to become involved in OVW grant initiatives at Keene State, community members may contact Megan Grove at megan.grove@keene.edu or OVW Grant Principal Investigator Forrest Seymour at fseymour@keene.edu.
Related Stories