Keene State Alumna Combines Degree and Interests To Keep Work Fun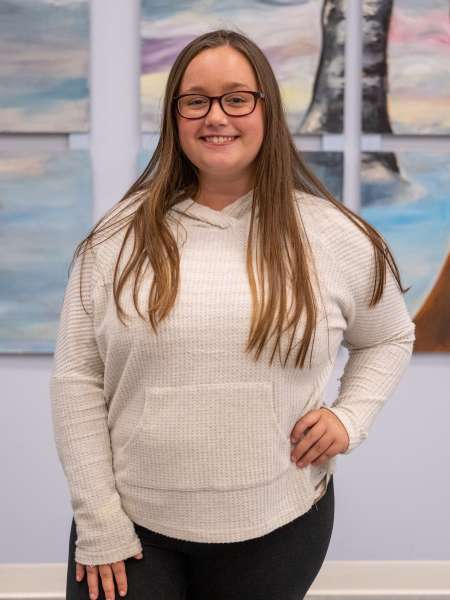 As soon as Allison Whitehead '21 stepped foot onto the Keene State College campus during her college search, she knew she was home.
When Allison first came to Keene State College, she was undecided on what she wanted to major in, but she always knew that she wanted to work with people. It was during her sophomore that she decided to major in business management, specializing in human resources management. Allison also studied minors in communication, marketing, and entrepreneurship to ensure that she was well prepared for her future career.
As part of her studies, Allison worked with Keene State's Academic and Career Advising office to set up an internship at the Richards Group in Brattleboro, Vermont. During her internship, she was able to get experience working in an office as a marketing and human resources intern. "I feel like being at Keene State–both my classes and internship–really prepared me for the reality of a 'real-world' job," she said.
Now, Allison is working in human resources at Lowe's Companies, Inc. as the Scheduling and Staffing Administrator where she works with a recruiting team to schedule new hires. In her new career, Allison wants to continue to be a leader and strive to be the best worker. "I strongly believe that if you can't have fun at work, then every day will feel like a chore, so I want to make the atmosphere a friendly, comfortable, and fun environment," she said.
Reflecting on her years at Keene State, Allison advises students to get involved with clubs to make the most of their college experience. As a student, she was a member of the Social Activities Council for three years, eventually joining the e-board as Vice President her junior year. "I made so many friendships that will last a lifetime, and I feel like that's something you can't get anywhere else," Allison said.
Written by Lily Viapiano '22
Related Stories