Health Science to Conduct Drug Abuse Study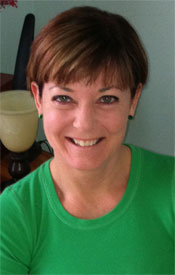 Health Science Professor Marj Droppa and her students will be helping the Keene School District conduct a study to better understand the issues behind teenage drug and alcohol abuse. Statistics show that substance abuse in the Keene area is higher than the state average, and Dr. Droppa feels that, in order to curb this risky behavior, educators need to know why it's so attractive to students. So she and her Health Science students will be interviewing public school students and parents, inmates at the Cheshire County House of Corrections who abused substances in their teens to gather important insights into the path to drug abuse.
"These types of qualitative interviews are important because they allow us to obtain the stories behind the numbers," Dr. Droppa explained. "We have plenty of statistical data about substance abuse at Keene High School, but we don't have the 'lived experiences' of students who are dealing with this issue themselves or seeing their friends affected by it. By gathering these stories, we hope to bring a deeper understanding to why our teens are abusing drugs and alcohol. We also hope to learn about protective factors. For example, why are some students able to resist substance abuse when they are exposed to the same pressures as students who do end up abusing drugs and alcohol?"
After the interviews, the KSC researchers will report their findings and suggest changes, such as improvements to the district's substance abuse policy.
Droppa is recruiting volunteers for the interviews, which will be held in September. She hopes to have about 40 students and 10 to 20 parents. The parents and students interviewed do not have to be related.