Keene State's Contact Tracing Team Keeps Campus Doors Open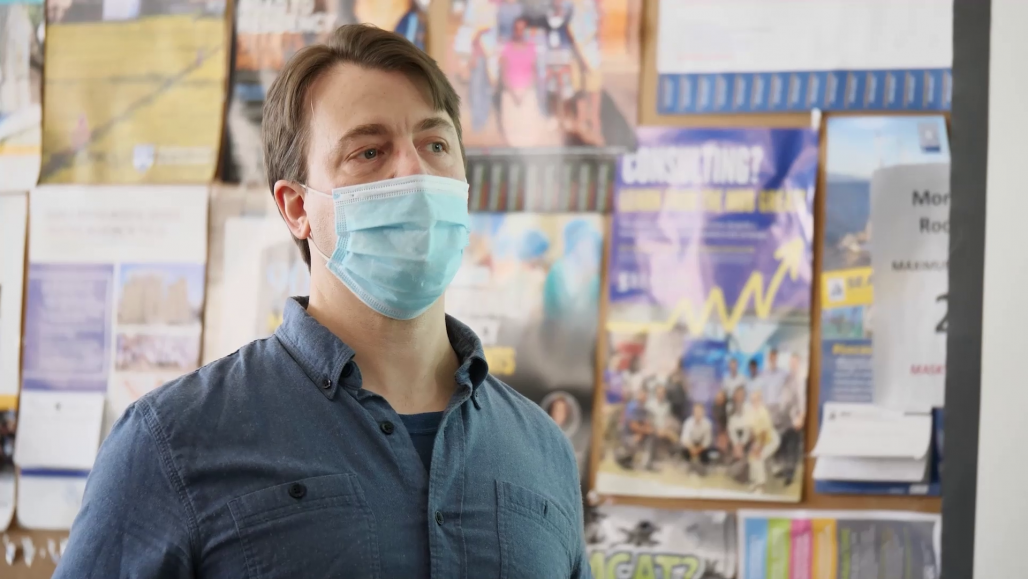 Thanks to Keene State College's contact tracing team students, staff and faculty have been able to continue their work on campus throughout the fall and spring semesters.
The team is comprised of sixteen people, including students, staff and professors who monitor the campus testing portal day and night. When a positive test comes in for a student, the team contacts the inidividual and begins the process of mapping out all the people who have come in contact with them. Once properly quarantined, the team maintains contact with the person to make sure they are doing well both physically and mentally.
"Each of these teams is tasked with checking in with our students while in isolation. As they are the first to reach out to these students, even the night they are not 'on call,' they are often the ones who get phone calls from students and employees as they inevitably have questions that arise," said Kirk Sanger, lead investigator for Rapid Response Team #1.
The contact tracing team consists of four teams of four people, each led by a lead investigator: Kirk Sanger, Jeanelle Boyer, Larry Welkowitz, and Amy Watson.
Teams includes students from both the nursing and the public health programs. Students like Emma Manderville, a public health major, are getting hands-on experience with the practices and policies she studies. "This experience has given me so much knowledge and experience in time management, healthcare record keeping, confidence in remote on call positions, and overall a stronger sense of community here at Keene State. I know how much we all care about each other in a greater way after doing this work," said Emma.
Kirk also believes that having students on the team helps ease the process of isolating for quarantined students. "Having students on the team, I believe, has helped other students who were positive by having a peer that can relate to them. Having a fellow student reach out to check on you has a positive impact on an infected student. We know from research that peer to peer support can have very large benefits for people in need."
Because COVID-19 is a new experience for everyone, the team underwent rigorous training through Johns Hopkins as well as constant mentoring from public health professionals and educators at Keene State. What could not be taught was the desire to keep the college a safe and healthy place for all its students.
"I think the reason this work suits me personally is my strong communication and interpersonal skills. I genuinely care about the health and well-being of everyone here at Keene State and I try my hardest to make sure I support them fully in the same way I myself would want to be in their position," said Emma.
While schools all around the country and region are being forced to revert to distance learning due to COVID-19, Keene State has been able to keep its doors open and its students in the classroom thanks to the efforts of the contact tracing team and the diligence of its staff, faculty, and students.
"I want to stress that this was an across-the-campus lift," said Kirk. "We wouldn't be here if it weren't for the testing group and campus safety, who are now testing students twice a week and employees once a week. The physical plant group immediately changed our physical spaces in response to the pandemic, and the education group worked to give our community the most up to date information."
"Additionally, the Wellness Center has been doing an amazing job testing symptomatic people daily and checking in with our positive students. Our counseling center has been reaching out to those in quarantine and isolation as well as providing general support to our campus."
Related Stories