Film Career Development Class Brings Acclaimed Talent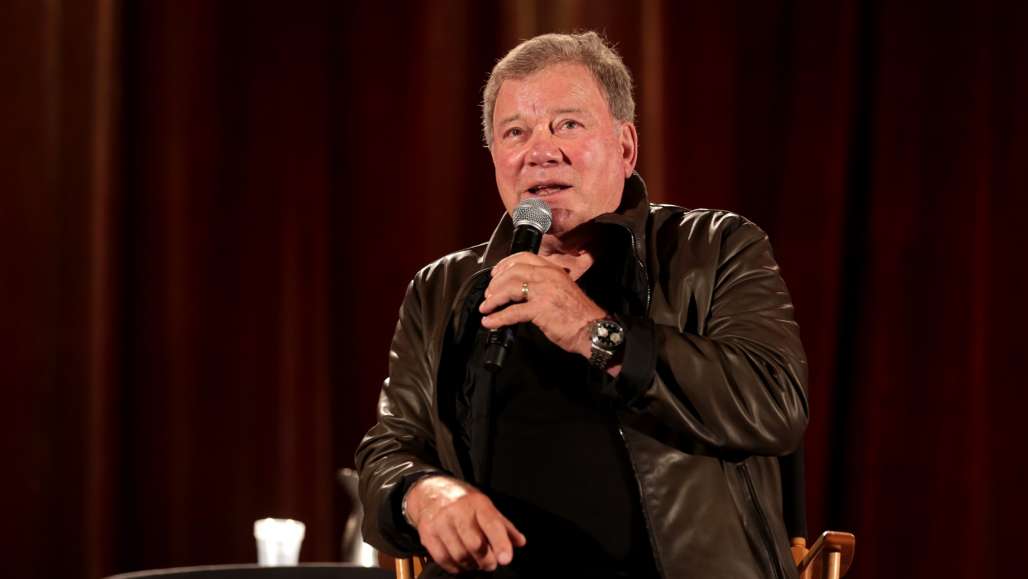 One way that the Film Studies Department prepares students for successful careers is through its career development course, which provides information about internships and career opportunities in film and media and teaches film majors how to develop the necessary skills to pursue them. The course regularly features guest speakers, but this semester students will get a rare opportunity to hear from celebrities, renowned creatives, and graduates of the film program.
Professor Tom Cook used his personal connections to invite a range of film professionals to virtually meet with students to share their backgrounds, give advice, and field questions. The first speaker is William Shatner – yes, that William Shatner. Other big names include Lee Unkrich, who directed Pixar's Toy Story and Coco, and Ken Burns, an award-winning documentary filmmaker known for The Civil War and Baseball, among others. The lineup also includes successful film program alumni, including James Steelman '96, who edited Netflix's Jeffrey Epstein: Filthy Rich, and Jennifer Dunnington '93, an Academy Award nominee for her sound work on Mary Poppins Returns.
While the speaker series is designed for current film studies students, the events are open to other majors, community members, and the media. Take a look at the schedule below and register for sessions using this link.
Film Career Speaker Series.
Sessions will run from 7-8 p.m. EST unless otherwise noted.
Monday, September 14 – William Shatner
Actor/director (Star Trek, Boston Legal, TJ Hooker, Miss Congeniality, TekWar, The Twilight Zone, Judgement at Nuremberg).
Monday, September 21 – Lee Unkrich
Academy Award-winning director of Pixar's Toy Story trilogy, Coco, co-director of Finding Nemo and Monster's Inc.
Monday, September 28 – James Steelman '96
NYC-based network editor for MSNBC, National Geographic, and editor of Netflix's Jeffrey Epstein: Filthy Rich.
Monday, October 5 – Kelsey Bean '18
NYC-based filmmaker.
Monday, October 12 – Alan Bell
Editor, Red Sparrow, The Hunger Games, The Dark Tower, The Amazing Spider-Man, Water for Elephants.
Monday, October 19 – Tricia Dannhauer '98
Educator and writer.
Monday, October 26 – Cybelle Mandell '07
Filmmaker pre-producing her own feature.
Monday, November 2 – Jennifer Dunnington '93
NYC-based sound designer for Martin Scorsese (Irishman, Gemini Man). Additional credits include Mary Poppins Returns, Hugo, The Departed, The Hobbit.
Monday, November 9 – Josh LeBlanc '99
Writer (Sharknado 4), editor (Steven Spielberg's Millennium).
Monday, November 16 – Ken Burns
Local award-winning documentary filmmaker, director/producer of The Civil War, Baseball, The Central Park Five, Jazz, and many more.
Monday, November 30 – Lee Perkins
Television producer, manager, director. Former executive director of local Cheshire Television.
Related Stories