Don Royer '02 Alumnus, Undeterred by Obstacles, Launches Safety Company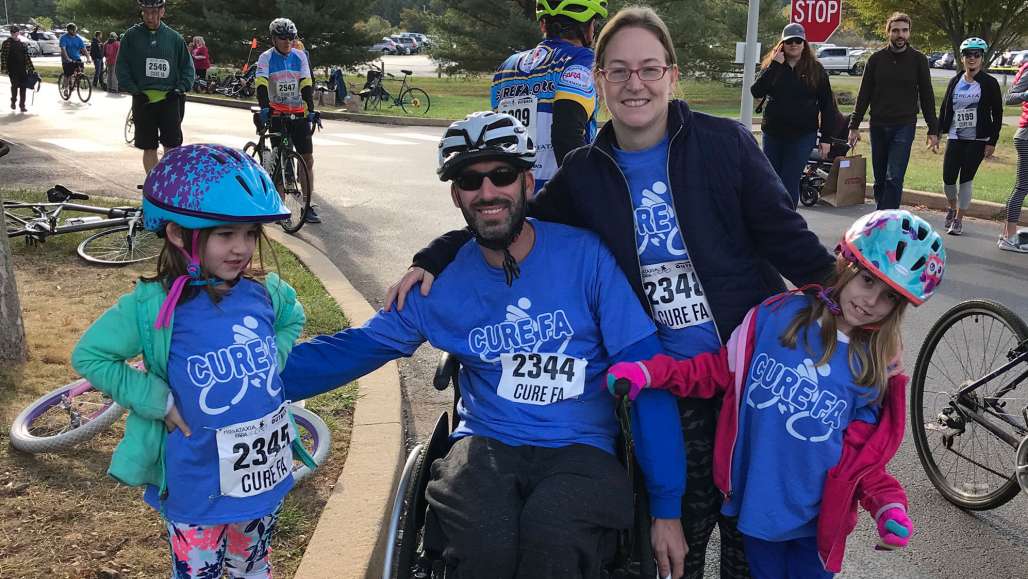 Don Royer, fresh out of high school in Derry, NH, came to Keene State as a history and education major in 1998. At Keene State, Don learned about Safety and Occupational Health Applied Sciences. "At that time, I didn't even know 'safety' was a profession," he recalls. By second semester of his sophomore year, and thanks to counseling from his advisor, Dr. Melinda Treadwell, who is Keene State's current President, Don switched to Safety and Occupational Health Applied Sciences and found his calling.
Something else was changing for Don. He came to Keene State as an elite runner, able to do a 5K in under 16 minutes. But his times inexplicably started to get worse rather than better, and he eventually quit the cross-country team in frustration, discouraged by the muscle weakness he was experiencing during exercise. However, he persevered in his academics and graduated in 2002 with a Bachelor of Science degree in Safety, and went straight into a job with a concrete manufacturer, eventually traveling around the country and managing a large staff.
In 2005, Don was diagnosed with Friedreich's ataxia (FA), a degenerative neuro-muscular disorder. It is genetic, carried on a recessive gene from both sides of the family. This would be a devastating diagnosis for most people. But, undeterred, Don and his girlfriend and Keene State alumna, Kathryn Arcese '03, decided in 2009 to get married and start a family – they have two daughters, Hazel and Elle.
Determined to do everything he could to arrest the course of his disorder, Don soon connected with a renowned neurologist. He began using a wheelchair in 2014, and he started having some speech difficulties, while his mental ability was (and is) as good as ever. He was laid off after 15 years in 2017, when his employer advised him to go on disability.
Undeterred, he realized his work experience was as valuable as ever, and he found another job doing safety consulting. Then the pandemic hit, and he was laid off again, with more advice about going on disability. "I had too many people telling me what I should do. I decided it was my life and I was going to decide," Don said. "In March of 2020, I decided to take a realistic look at myself. I know that people listen to me, and I have leadership skills. I have all the training and experience to be a consultant in my field."
Don started his own business, called East Shore Safety that provides expertise in safety regulations and solutions. Don has five part-time employees who work in the field, and a network of consultants across New England. The company, which has tripled its business since its founding, concentrates on safety training in the construction industry. Don writes safety policies, talks contractors through different scenarios they encounter, and is the business manager of East Shore Safety. He loves his work.
Meanwhile, Don has been part of a two-year drug trial. "I take an experimental drug three times a day," he recounted, "and so far I have seen no progression of my symptoms in two years. It is the first successful drug trial for FA, and the FDA will approve it. It is not curative, but slows the disease down. Researchers for my condition are all over the world, sharing information. I am part of the Friedreich's Ataxia Research Alliance, and through it I have connected with two other Keene State grads who have FA." He is active in curefa.org, which raises money for research and support, with the goal of achieving better treatments and a cure.
Don said, "Everybody is facing something – it's all about how we react. To do the best I can has always been my way. I have a wonderful family, and they are such a blessing. One thing I've learned is that there are so many helpful and kind people in the world."
Related Stories