Homecoming 2022
On the first weekend of October, alumni returned to Keene to relive memories and make new ones. Over 700 alumni, representing classes from 1951 to 2022, returned to campus, making it a record number of attendees in recent years.
Homecoming 2022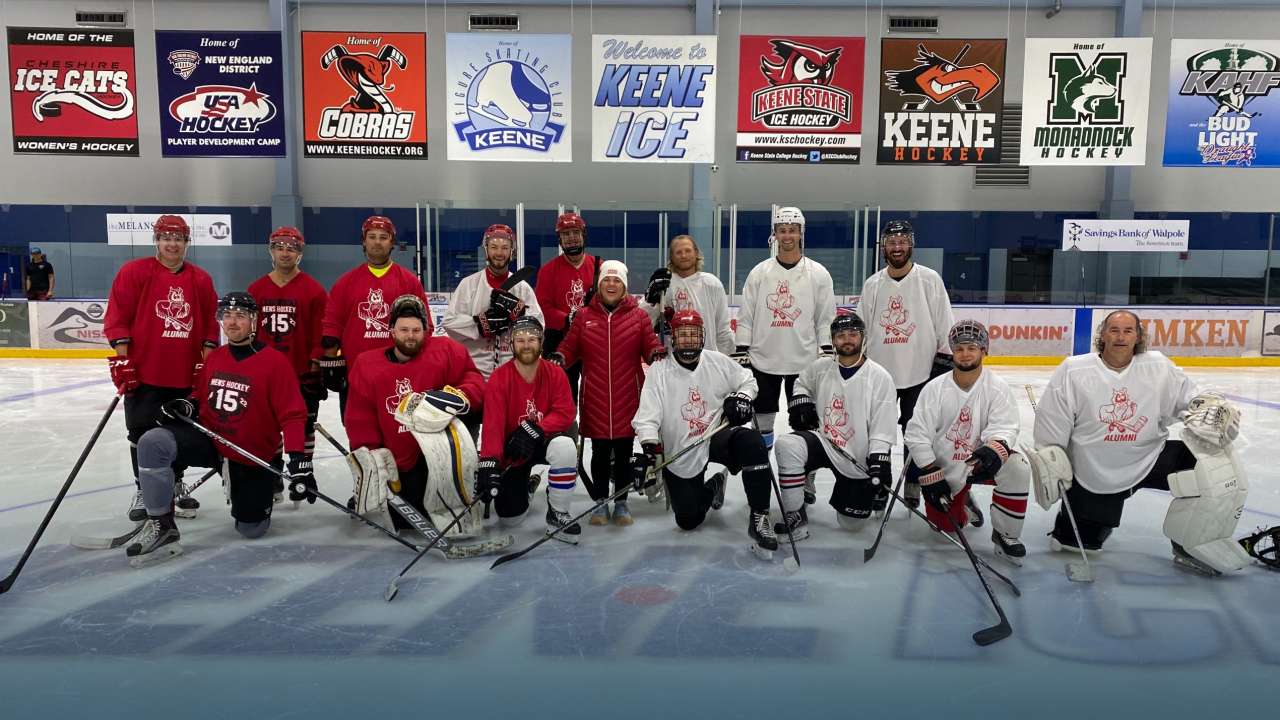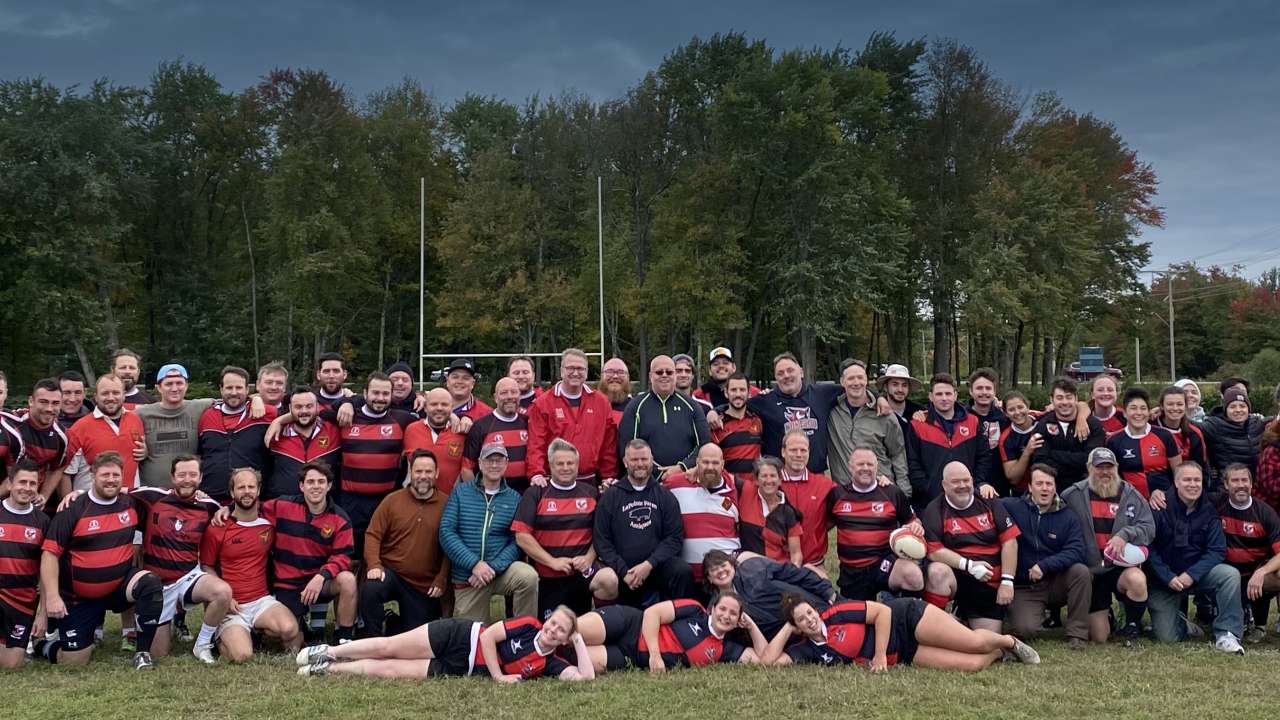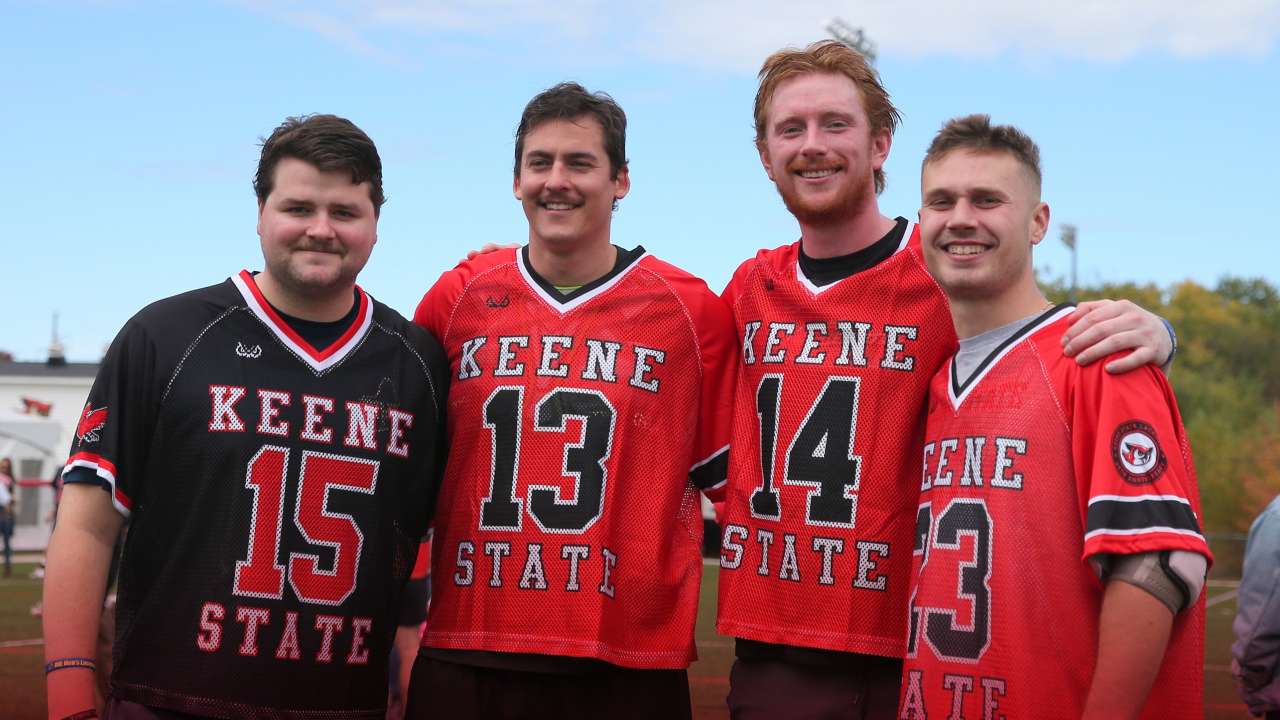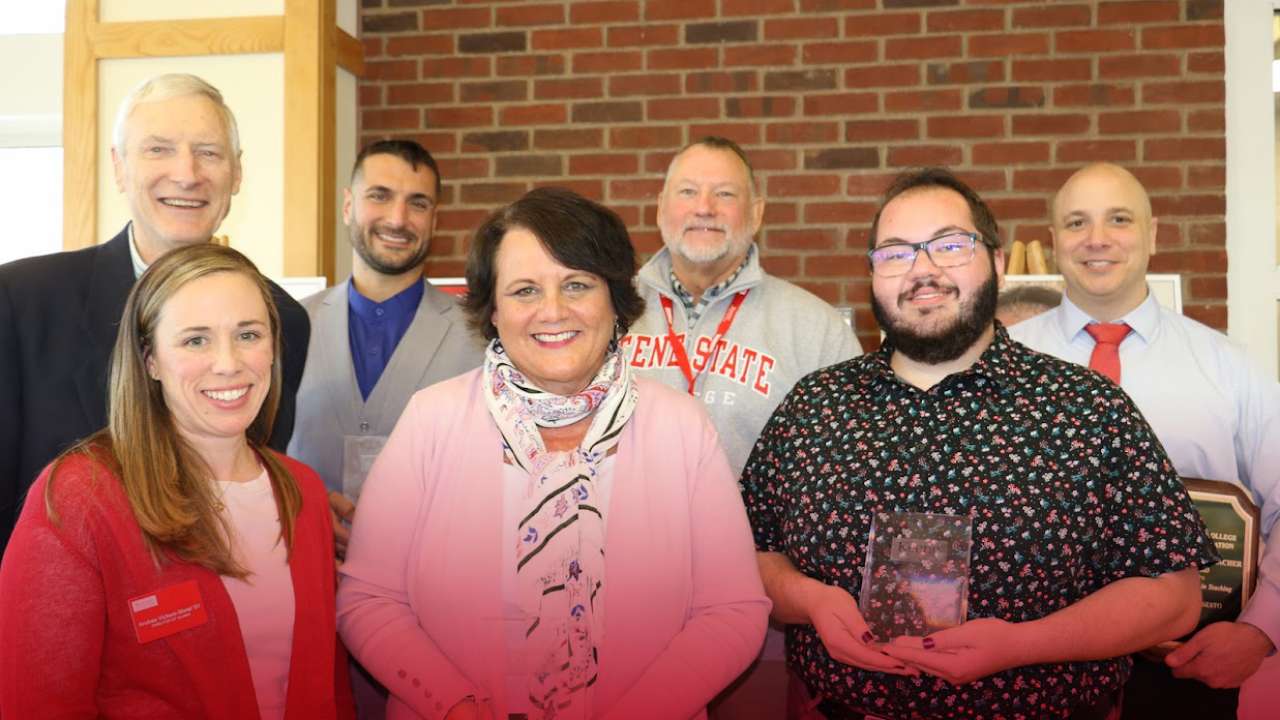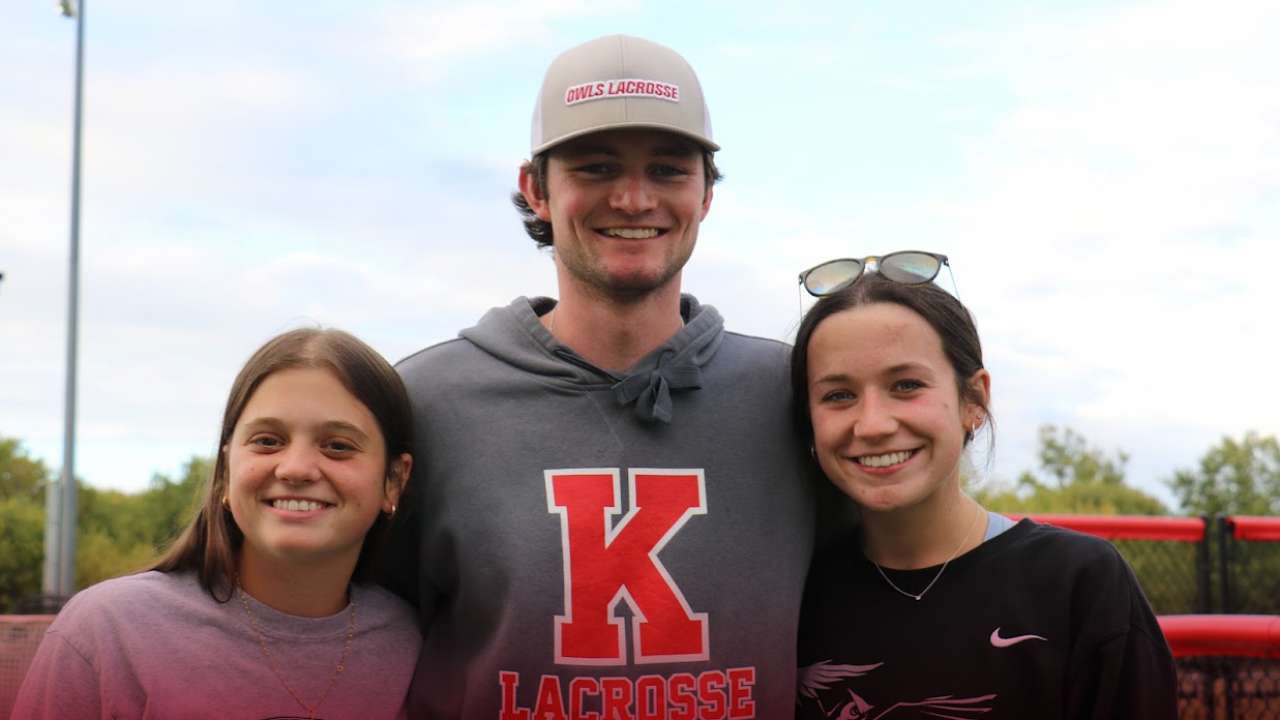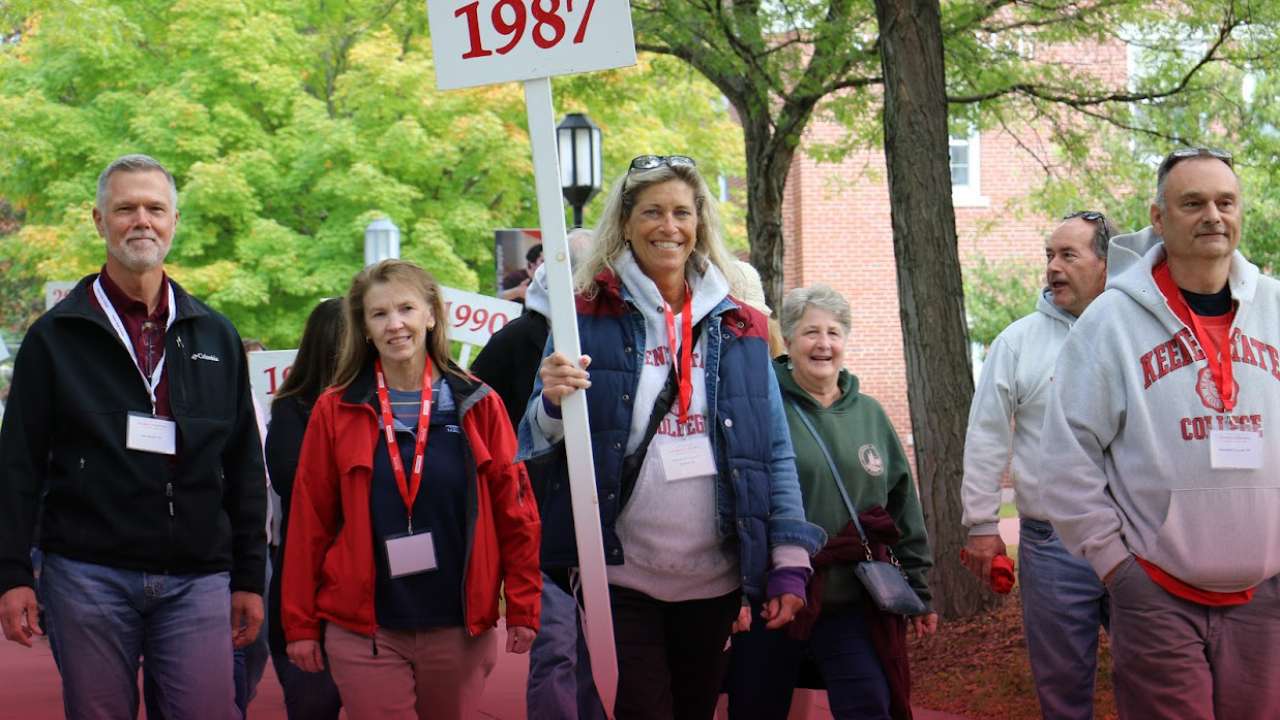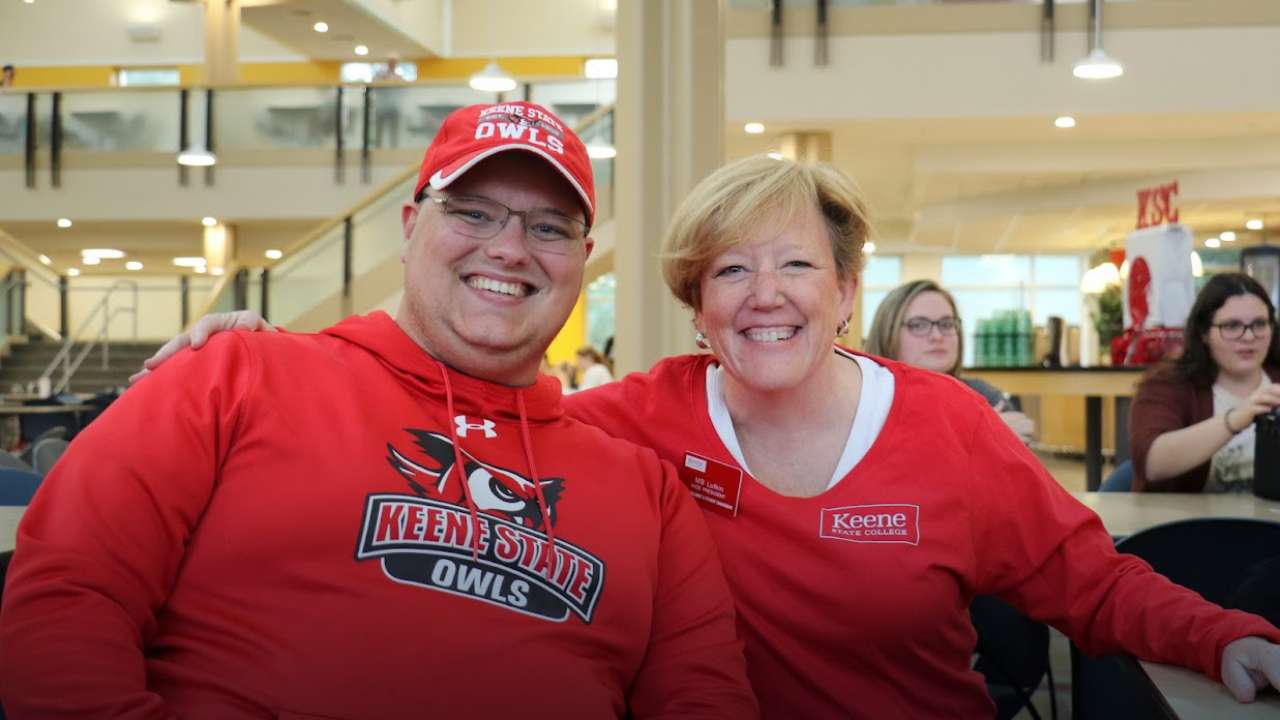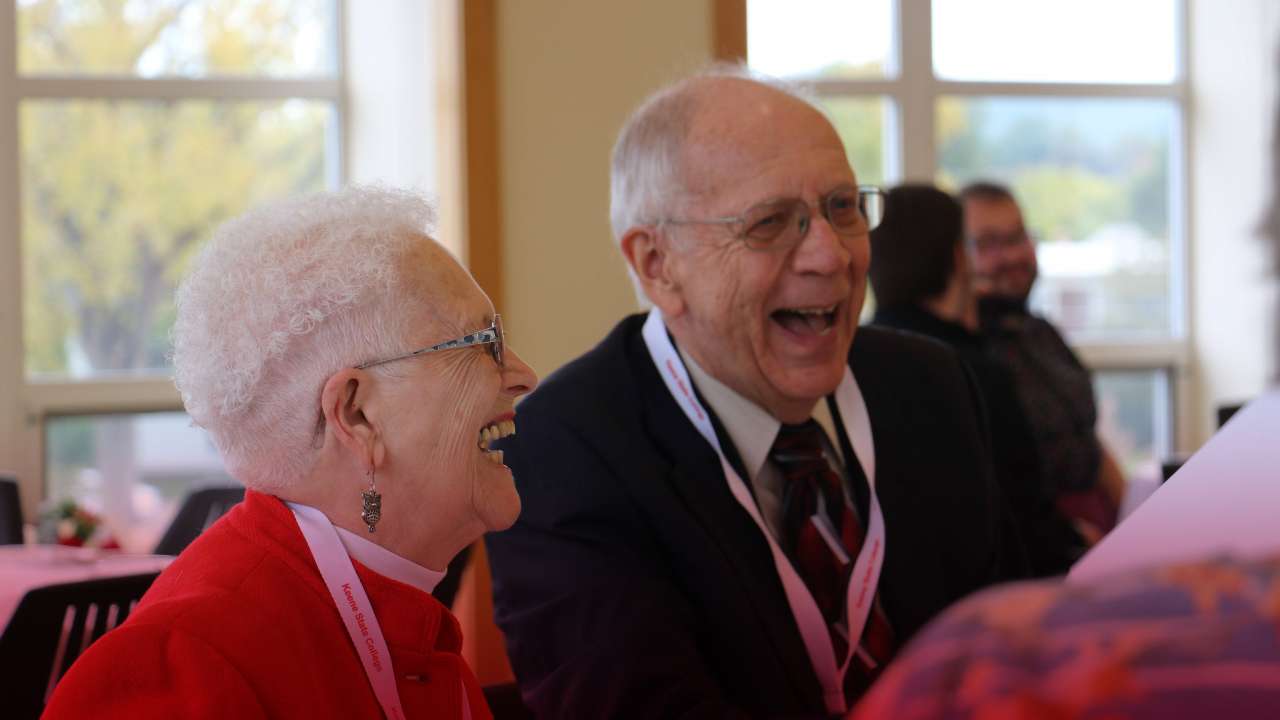 The weekend kicked off Friday with two exciting events: the 2022 Keene State Hall of Fame induction, and the Keene State Men's Club Ice Hockey win over Southern New Hampshire University.
The weekend was full of events recognizing the accomplishments of our alumni and celebrating important milestones in Keene State's history. The Alumni Awards Luncheon honored four alumni and one friend of the College for their achievements and dedication to Keene State.
There were many milestones to celebrate, including the 50th anniversary for the Class of 1972, the 50th anniversary of Men's Rugby as a club team, the 30th anniversary of the Center for Research and Writing, and the 25th anniversary of Men's Lacrosse. The oldest milestone honored was that of our College mascot, Hootie, who turned 100!
In addition to milestones, the talents and creativity of our artistic alumni were showcased during Homecoming weekend in the annual Owl Artists Fly Home exhibit. Saturday night closed with alumni bands jamming out, while alumni and students enjoyed what some alums report that they miss most after graduating: a Sizzler.
Related Stories