A Family of Owls with a Legacy of Teaching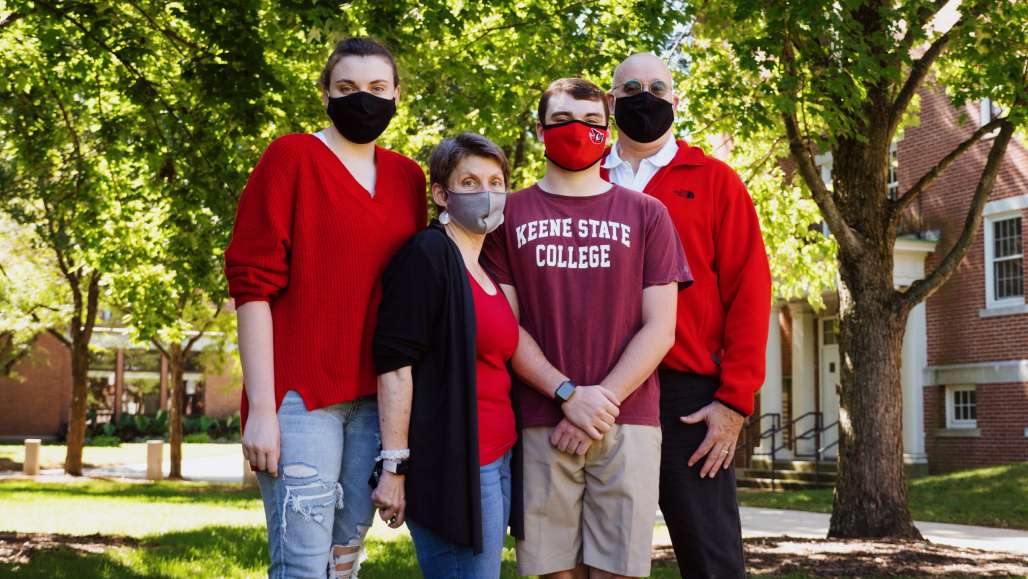 Teaching is a family tradition for incoming first-year James Ronning, whose parents, great aunt, and great-great-aunt are all Keene State Alumni Owls who studied education. Many factors went into James's decision to pursue a degree at Keene State, including a love of history, proximity to home, and a hope to carry on the family legacy of teaching.
"I picked Keene State because I'm big into history – I want to be a history professor – and I got really interested in the Cohen Center for Holocaust and Genocide Studies," said James. "It's really unique and offers a really unique program because it's the only one like it in the country, and it's pretty much right down the road from my house."
Jacqueline Ann Jones Ronning, James's mom, based her decision to attend Keene State on a combination of hearing about her aunts' experiences and the small-town atmosphere. James's great-great-aunt Josephine Conway, who graduated from Keene Normal School in 1927, "loved, loved, loved her time at Keene," according to Jacqueline. "And my aunt, Jacqueline Greenough, also wanted to be a teacher so she went to Keene and graduated in 1954 and then received her master's in 1960. For me, the people at the school were very friendly, there was more of a camaraderie, and so I chose Keene State and graduated from there in '86 and then '88 with my master's degree." Thomas Ronning, James's father, graduated from Keene State with a master's in education in 1998.
"We're a pretty service-oriented family and teaching is a service. It's a service to others, it's a service to the future, and I think Keene State really solidifies that message of service above self," said Jacqueline when asked about the family legacy of teaching. That belief is alive in James, who added, "I've always liked learning new things and sharing what I know with other people. I like helping and making an impact on the future. I want to train the next generation of thinkers to remember the past, to take good things from the past, and continue to apply them – but also learn from the mistakes humans have made."
As James's family lives close to campus, he'll be commuting to attend in-person classes. "I'm looking forward to learning new things and developing new perspectives, to sit in a class and come out with something I didn't know. I'm also looking to make new friends," he said.
"I'm feeling that safety is the number one priority and I was pretty impressed that there's a COVID-19 test," continued Jacqueline. "We're trusting the people in authority to make the right decisions and do the best they can by the students to still provide a rigorous academic and social program while at the same time providing for the health, safety, and well-being of the students."
"I think to be safe and have fun go hand in hand," added James. "I want to go and have a good time, and at the same time, stay safe. But I'm excited about it and I'm hoping to get out of the experience what I put into it."
Related Stories