Public Health Fellowship Brings Latest Nutritional Science to Students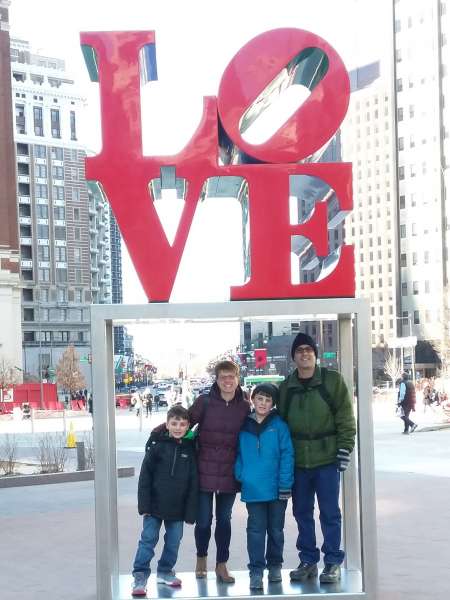 When Keene State Public Health Professor Dr. Becky Dunn temporarily moved her family from New Hampshire to a city for a fellowship with the Children's Hospital of Philadelphia (CHOP), she couldn't have anticipated how the COVID-19 pandemic would affect every facet of life. Despite the pandemic, she has continued her fellowship experience through remote learning as her mentors, pediatric clinical dietitians, transitioned from the hospital to working from their homes.
Her fellowship is providing her, and her Keene State students, with the latest nutrition science in a variety of areas, including gastrointestinal diseases, diabetes, food allergies, oncology, eating disorders, adolescent bariatric surgery, healthy weight, ketogenic diet for the treatment of epilepsy, congenital heart disease, and neuromuscular diseases. Dr. Dunn also reports that she has been able to observe telehealth visits, which she did not anticipate as part of her original plan of rotations.
"Despite the COVID-19 pandemic, I continue a weekly schedule where I partner with two to three dietitians each week in their designated areas of expertise. From my temporary home in West Philadelphia, I have access to CHOP's internal technology such as health records and intranet, and I have utilized a variety of platforms to observe, learn and apply pediatric nutrition concepts. Although my time onsite at the hospital was limited to two weeks, I am extremely grateful that I am able to continue my experience remotely while learning from an exceptional group of dietitians who have shifted seamlessly to continue to care for infants and children."
The 11-week fellowship experience was an opportunity for Dr. Dunn to return to CHOP. She practiced as a pediatric dietitian there from 1997 to 2001. She was pleased to return to one of the best children's hospitals in the United States to learn from and practice with an elite group of pediatric dietitians and other health professionals. Dr. Dunn and her husband were also excited to have their two sons experience the city by exploring all of the historical landmarks in and around the city as part of their homeschooling plans. "We still experienced a tremendous amount while in Philadelphia. Everything was new for our children, so our family adventures were still excellent despite closures."
"I am thrilled that this immersion-based clinical fellowship at CHOP will inform my teaching of advanced nutrition science content to Public Health students and dietetic interns at Keene State. I am looking forward to preparing our students with the latest knowledge in the field. The fellowship also positions me to further develop open education practices so that I can share what I learn virtually, to an even broader audience who are not in the physical classroom space with me," said Dr. Dunn. "I look forward to teaching students in the fall, potentially both in the classroom and in a virtual space."
Related Stories