Keene State Moving Forward with Plans to Re-open Campus in the Fall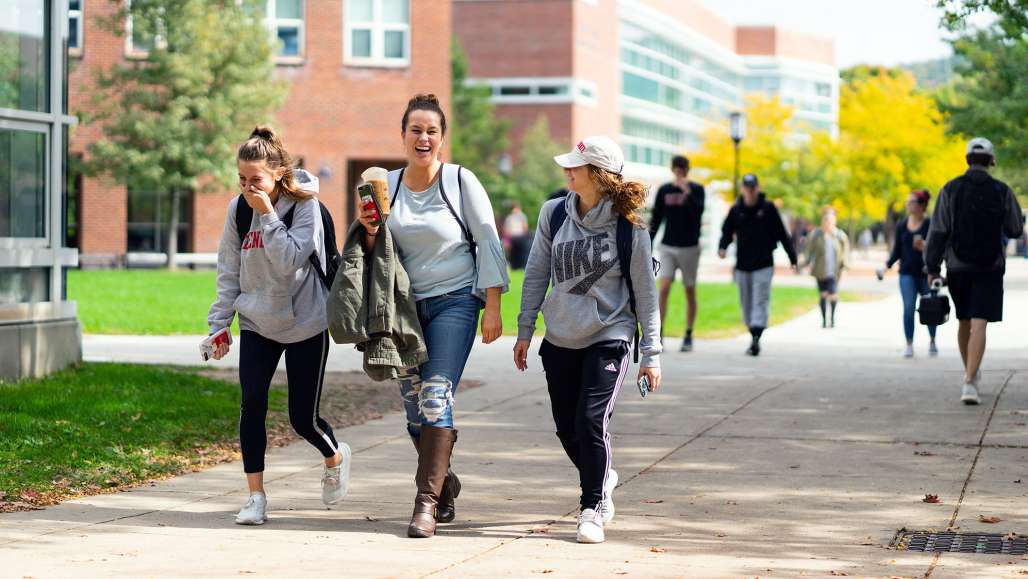 Decisions are informed by latest health information, screening and preventative measures
Keene State College is moving forward with plans to re-open its campus in the fall to welcome back students, faculty and staff, using risk-mitigating measures to preserve the health and wellbeing of all community members. The College is working with regional partners, New Hampshire Department of Health and Human Services, and Homeland Security professionals to develop evidence-based recommendations and plans to safely return campus to residential operations.
President Melinda Treadwell convened a Contingency Planning Task Force made of College medical experts, faculty, and staff to carefully review data and set conditions for every element of business operations, on-campus classes, and student life. These considerations include testing for COVID-19, careful and frequent cleaning and disinfecting, physical distancing, tracing contacts of those who may be infected, and designated spaces for people in our community who may be ill. It also includes remote learning opportunities for those students who are not able to be on campus due to the virus.
Should plans to re-open residential operations be delayed due to an unpredicted change in the pandemic, Keene State will offer a bridge period of remote learning, or a blended on-campus and remote learning period, to provide robust academic programs and student support until campus does re-open. In the case of a fully-remote learning period, the College will offer additional financial aid, and a reduction in total cost of attendance for students and families.
Keene State is already seeking faculty and student feedback on spring instructional success and potential improvements. The College is also making investments to enhance technology and support faculty as the College develops high quality, blended learning capabilities. These new capabilities will allow Keene State to more seamlessly shift to remote learning, if necessary, at any point during the year, and provide students with options to meet their individual needs.
"We're getting ready to re-open the doors to Keene State's warm and welcoming community, and we will do it safely. Keene State prepares nurses, teachers, and other professionals who are greatly needed in our communities, and we must continue our work to prepare our future leaders," said Keene State President Melinda Treadwell. "We deeply miss our students and are looking forward to bringing students back to their home and close-knit community on campus. We look forward to welcoming our wonderful community back to campus again, and to welcoming our incoming Class of 2024."
A statement from the University System of New Hampshire and Community College System of New Hampshire about fall openings is online at https://www.usnh.edu/about/2020-news.
Related Stories