A History of Service in Times of Crisis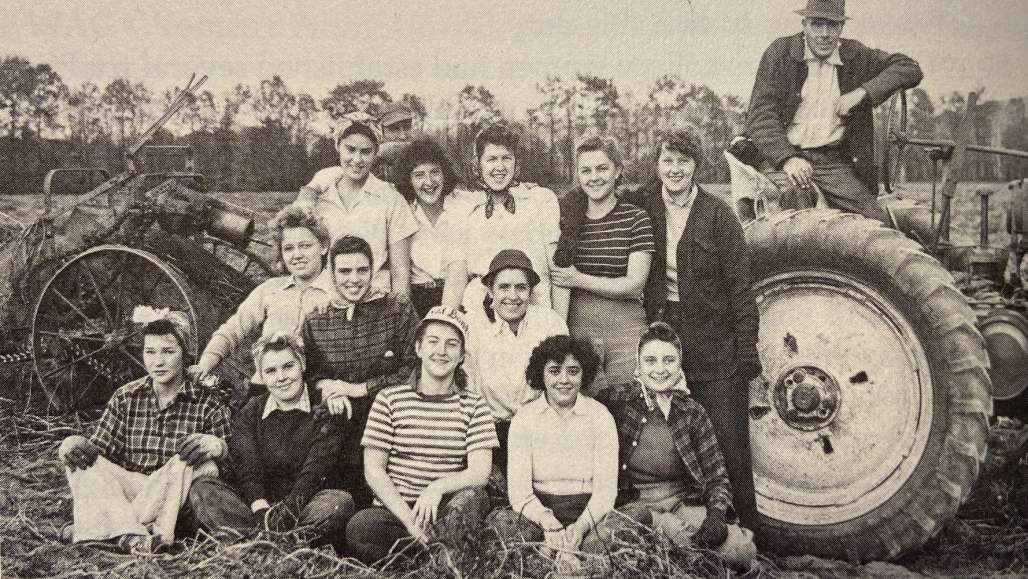 Keene State's student teachers, who are now in the "pandemic trenches" with primary and secondary school teachers all over the country, are continuing a long history of service in national emergencies that goes back to the early days of Keene Normal School.
Our current student teachers are helping to ensure that youngsters, 'tweens, and teens continue learning via virtual classrooms (you can read about one here). Go back to the days of World War I, and you'll find Keene Normal School student teachers traveling to rural areas to ensure that classes were held.
In those days, student teachers were sometimes on their own in one-room schoolhouses. Without them, there would have been no lessons at all in some remote areas. When the US joined the war, career opportunities opened up for young women in nursing, the Red Cross, and manufacturing for the war industries.
Many who would otherwise have gone into teaching opted to do their part by serving in different ways and, in fact, at normal schools (aka teacher-training schools) around the country, enrollments plummeted, and so did the numbers of public school teachers. But Wallace E. Mason, the head of Keene Normal School, kept enrollment up.
As reported in the College history, Striving, "Mason published a circular which headlined 'We Must Win the War,' and proclaimed we 'must do not only our bit, but our all.' 'I am writing,' he explained, 'to urge you not to yield to the impulse to forsake your work as a teacher. … There is no more patriotic work anywhere. … It is not spectacular. You do not wear a uniform, but you are exerting an influence which cannot be measured.'"
Many people were available to do defense work, he wrote, but there were not enough teachers. He initiated accelerated programs to prepare teachers. The result: during and after the war, according to Striving, "Keene graduates were able to 'flood the whole Northeast,' whose teacher supply had pretty well dried up."
The College Steps Up
The College and its students have long come forward to help the community in times of national crisis. In addition to training much-needed teachers during World War I, the college greenhouse produced thousands of vegetable seedlings that were distributed to public schools, which planted war gardens.
During World War II, Keene Teachers College President Lloyd P. Young established a base for the Civil Aeronautics program on campus. Students and local residents trained as pilots. One of them, Patricia Thompson, the only woman to join the program, passed with flying colors (so to speak), but unlike the men was not welcome to join the armed services.
After Pearl Harbor was bombed, the program was turned over to the government, and the college became a training school for navy pilots. Over 1,000 naval cadets trained on campus and at the new airstrip established in neighboring Swanzey. They were housed in Huntress Hall, along with female students.
Students also volunteered as air-raid wardens during World War II, folded bandages for the Red Cross, donated blood, and took lifesaving courses. To help out local farmers, who had lost their male workers to the services, the first-year students of 1944 picked potatoes. Today, Keene State stands ready to house first responders and overflow patients, part of a collaborative effort with Cheshire Medical Center, the City of Keene, Monadnock Community Hospital, Greater Monadnock Health Network, and New Hampshire National Guard. Read more about the effort here.
In good times and hard times, service has always been part of Keene State College's mission.
Related Stories