Greek Life Helps Keep Students Connected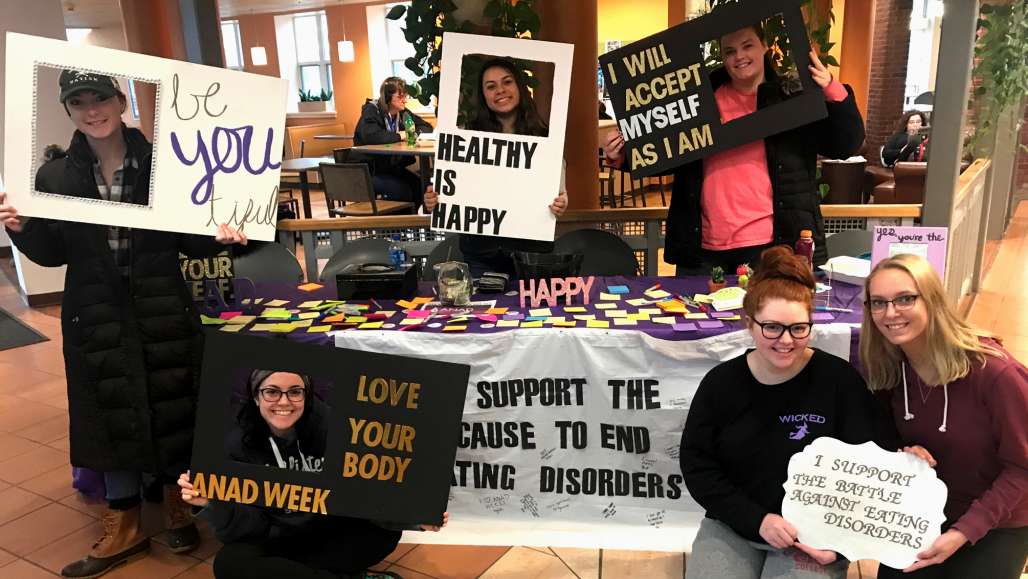 Greek life at Keene State has a large presence in both the college and surrounding community. Students across campus sport their letters. In the warmer months, Greek life teams up with Walk a Mile, Relay for Life, and the Walk to End Alzheimer's to help fundraise for these nonprofit organizations. Each Greek organization also promotes and raises funds for additional philanthropies.
Greek life isn't only about volunteer work; it is about building a community while at college and creating both personal and professional bonds with other students. Haley Driver, a sophomore in Phi Sigma Sigma, says she joined her sorority to make deeper connections while at college. "My favorite part of the Greek life community is how much we're there for each other. I feel like I could go to anyone in Greek life if I needed anything and they'd be there to give me love and support," said Haley.
Chris Stimson, a sophomore in Alpha Sigma Phi, joined his fraternity for the sense of brotherhood that he didn't have growing up. "No matter what letters you wear, you're always welcome, and I think that is a wonderful thing," Chris said.
Like everyone at Keene State, Greek life members are disappointed students will not be returning to campus due to the COVID-19 outbreak. The sororities and fraternities are continuing to stay connected through social media and video conferencing. Delta Phi Epsilon is still finding a way to promote their nonprofit Anorexia Nervosa and Associated Disorders. Delta Phi Epsilon normally hosts and fundraises for Eating Disorder Awareness Week to promote body positivity and self-love and this year it is no different.
Meaghan Cullinane '21, vice president of programming for the sorority, says, "It is important to spread as much positivity as we can through these hard times. This is why we are continuing to promote Eating Disorder Awareness Week virtually through our Instagram with challenges every day that our followers can join. With these daily challenges, we are hoping to encourage people to stay positive and healthy!"
Greek life fosters a tight-knit community, one that social distancing cannot erase. At Keene State, Greek life is a group of strong and compassionate students who are there to support one another through challenges of all kinds. "This outbreak may have made our modes of communication a bit more difficult, but it can never sever that connection completely; we'll always be connected, even if we're physically apart," says Chris.
- By Kylie Hull '20
Related Stories