Music Performances at Keene State: January 2020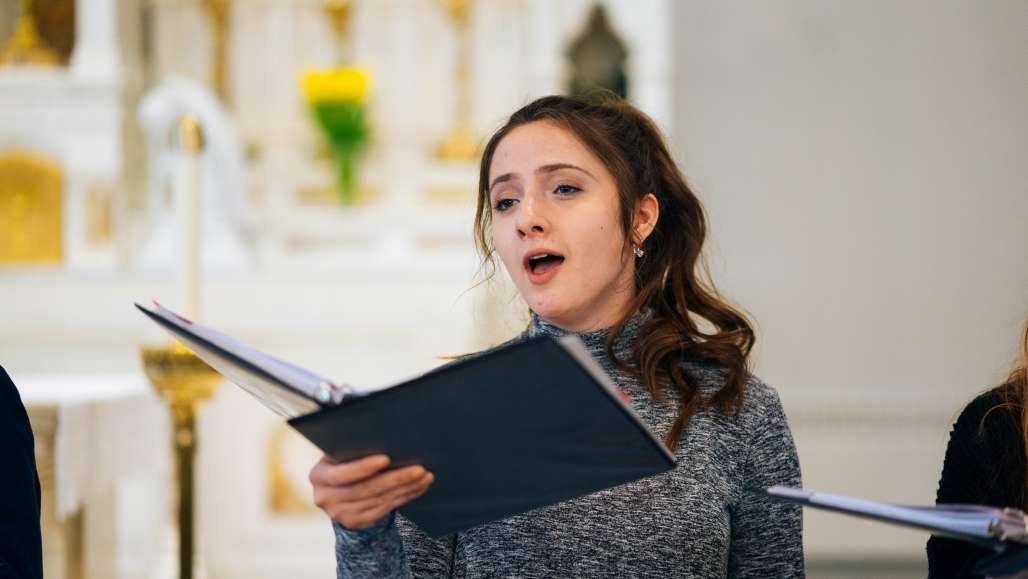 Friday, January 24, 12:15 p.m.
Keene Vocal Consort
St. Bernard's Church, Keene
The Keene Vocal Consort will present a lunchtime concert in the acoustically superb sanctuary of St. Bernard's Church. The 40-minute performance will feature soaring renaissance motets by Palestrina, Dufay, Gabrieli, Willaert, and Gombert. Directed by Matthew Leese and Artistic Advisor Daniel Carberg, the 14-member Vocal Consort is Keene State's auditioned early music ensemble. Admission is free; donations appreciated.
Wednesday, January 29, 7:30 p.m.
Chris Swist, Percussion, and Guests
Alumni Recital Hall, Redfern Arts Center
The term "fusion" applies to percussion music as instrument building and technique evolve with changing styles. This faculty recital, directed by Resident Artist Christopher Swist, will survey these fused possibilities and colors. Acoustic and electronic will combine with the traditional and experimental. The recital will feature faculty artists Amy Garapic (percussion), George Robinson (drum set), Steve Cady (bass), Jose Lezcano (classical guitar), and Ted Mann (electric guitar). A featured composition is "Dave," an epilogue written by Swist for the recently departed Dave Samuels, who was a pioneer of percussion fusion. Tickets are $5 for youth and seniors, $10 for adults, and free for Keene State students.
Related Stories