Gabbie Pace, Safety Alumna Rock Star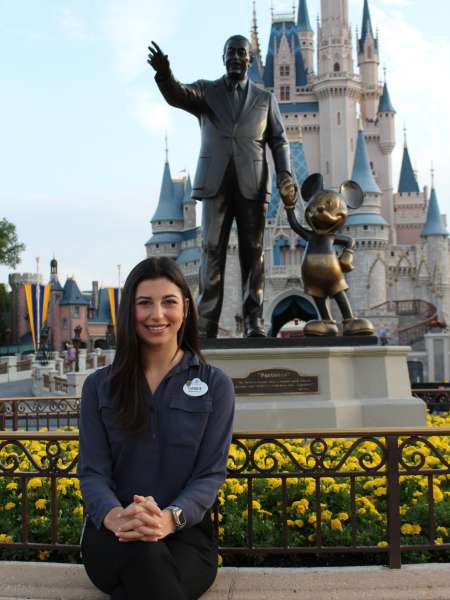 Start with an exceptional program, add exceptional students, and what do you get? You guessed it: exceptional graduates. Take Gabriella Pace, a safety professional at Disney's Hollywood Studios, for instance.
Gabbie earned her bachelor's degree in Safety & Occupational Health Applied Sciences at Keene State in 2016. Three years later, the National Safety Council named her a 2019 Rising Star of Safety – huge recognition in the safety field.
We checked in with Gabbie, who landed an internship with Disney when she graduated and was then hired full time at the Magic Kingdom and later promoted into her current position. She's blown away by the award, calling it "a surreal moment in my professional career." She adds: "I am so honored to have been recognized among such an outstanding group of young professionals and feel privileged to have represented Walt Disney World at the National Safety Council conference this September."
How did she reach safety rock-star status? Gabbie points to her peers, supporting partners, and leaders at Disney – along with "the establishment in which my passion for safety and health began: Keene State College."
At Keene State, she says, she learned to think strategically, studied a broad range of topics, and gained experience working with real-world scenarios. A member of the College's Honors Program, she served on the boards of the student chapters of the American Society of Safety Professionals and Rho Kappa Sigma, the national safety honor society.
"Through Keene State College, I was able to gain confidence in my ability to protect the health and safety of the cast members here at Walt Disney World," she says.
Learn more about Safety & Occupational Health Applied Sciences at Keene State.
Related Stories