Computer Science Students Develop Innovative Software through NSF Funding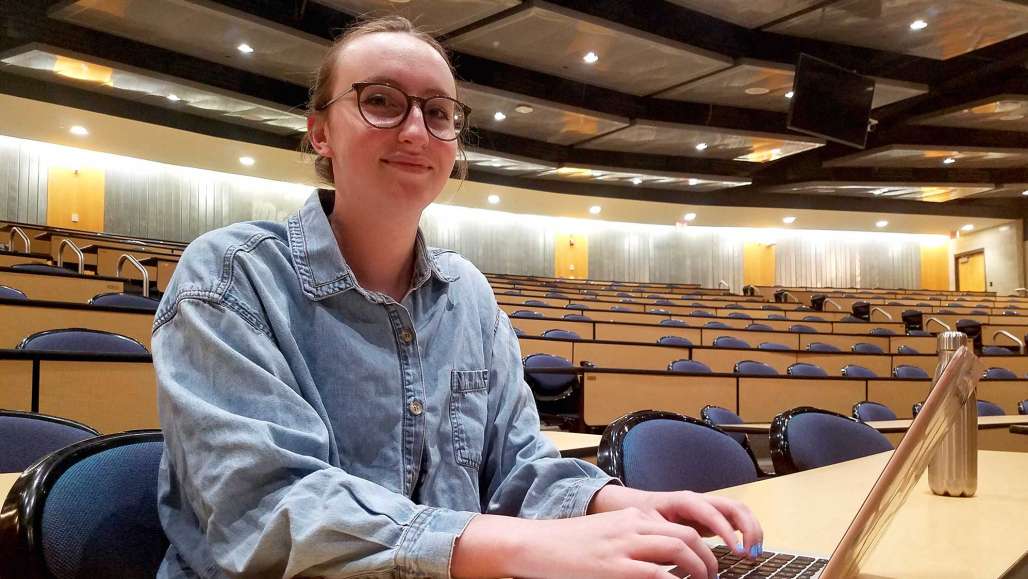 Halie Martineau '20 and Glenna Taylor '20, both Keene State computer science majors, are spending their summers participating in undergraduate research programs funded through the National Science Foundation. For ten weeks, Halie is living and working at the University of Connecticut and Glenna is doing the same at Worcester Polytechnic Institute.
The students were first introduced to the idea of spending their summers doing academic research by Dr. Elvis Foster, Keene State Computer Science Professor, who explained that undergraduate research looks amazing on a résumé for graduate school or future employment. Dr. Foster encouraged Halie and Glenna to apply to programs through the NSF.
Halie's research is focused on creating a mobile app for medical professionals so they can securely and efficiently access medical files wherever they are. "It can be really difficult for doctors or other medical professionals to access necessary records, so this program is going to make it easier for them," said Halie.
Through this research program, Halie is getting experience in cybersecurity and mobile computing, which are both subjects she will be taking courses in during this upcoming semester. "I am thankful for this learning experience and I am excited for my future, whichever way I decided to go," she said.
Glenna is working on software that can detect fake news, which is a part of a field called machine learning. She is testing algorithms to see if the computer program is able to detect if news is real or fake.
"The topic of fake news detection is very important and impacts every individual and society as a whole. Contributing to such a topic is quite fulfilling," said Glenna.
While she is still exploring which direction of software engineering she wants to go in, she is certain that this experience is helping her to develop useful skills and abilities. "WPI's program really showed me what it's like to start a project completely from scratch."
Halie and Glenna advise students interested in doing an undergraduate research program to start early and consider doing it the summer before their sophomore year. They both understand how intimidating it can feel, but they want to push their peers to "just go for it!"
- by Madison Olsen '20
Related Stories