Exercise Science Grad Travels to Malaysia with Team USA Rugby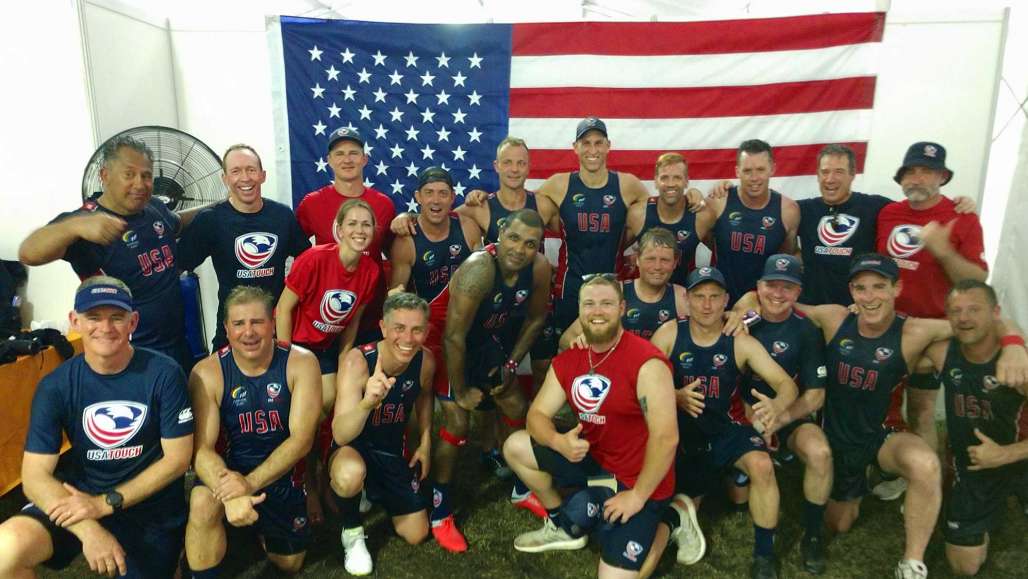 Sam Jones '18 found his passion and ticket to exciting opportunities with Keene State's exercise science program. He became interested in strength training to make athletes stronger, with the goal of preventing injury instead of solely rehabilitating athletes. Since graduating from Keene State, Sam has used these skills at internships with Dartmouth College, the National Strength Conditioning Association (NSCA), and Team USA Rugby in Malaysia.
During his Dartmouth College internship, Sam worked with a variety of sports within the Strength and Conditioning Department. This experience was just the start of a series of amazing opportunities for him.
Sam then began working at the headquarters of the NSCA in Colorado Springs. This exciting move connected him with coaches who had ties with Team USA Rugby. After a few short months, they asked him to join them in Malaysia for the Touch Rugby World Cup. "Obviously I had to say yes to that!," he said. "There's no way you can't!"
His journey began in California for training, their first stop on the way to the Touch Rugby World Cup. "I had never traveled with a team before. I hadn't worked in this sport before or met any of the coaches or support staff that I was going to be working with." His nerves were high but his experiences at Keene State, combined with his two previous positions, set him up for success.
Team USA Rugby brought seven teams, three strength coaches, and 105 athletes to Malaysia. Sam's skills were put to the test when working with unfamiliar individuals and trying out new and innovative sports technology, like GPS tracking for 3D analyses. Sam explained that "rugby is growing around the world, so working at an international level at a world event was absolutely incredible."
Reflecting on his opportunity to travel to Malaysia with a national team, Sam noted, "my past experiences gave me a leg up above others." Throughout his time at Keene State and beyond, Sam has been able to see every aspect of strength conditioning, which has prepared him for a fulfilling career.
To current students, Sam says to take advantage of every resource and opportunity that is available to you. He suggests trying different things, in and out of your field, to know if you truly enjoy it. His post-graduation advice is: "be willing to go for opportunities whenever they're there. Put your name to a face and make sure people remember you."
By Madison Olsen '20
Related Stories