Psychology: Fun and Fascinating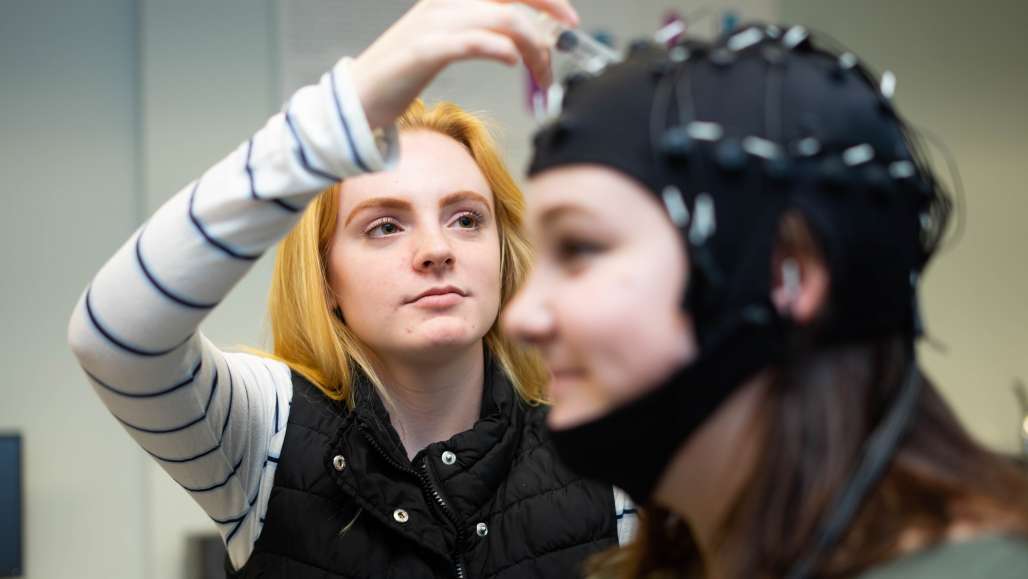 If you're psyched about psychology, that makes you pretty smart. Why? Because studying psychology is studying the human condition, which means you'll have insight into why people behave the way they do.
What shapes your personality? How do you grow and change throughout life? When you learn about psychology, you'll better understand other people, and you'll understand yourself better, too! You'll also learn communications skills that will help your studies and help in your career, like how to structure an argument, discuss a topic clearly and objectively, and do research.
Here's a sampling of psychology courses offered at Keene State:
Child and Adolescent Psychology
Personality
Brain and Behavior
Cognitive Processes
Adulthood and Aging
When Harm is Done
Human Behavior and the Legal System
Psychology of Women
What sorts of jobs can you get with a psychology degree? You can go on to graduate school and become a psychologist, of course, but there are many other options, too. People who major in psychology go into human resources, law enforcement, substance abuse counseling, college admissions, career counseling, marketing and advertising, social work, neuroscience, and more.
Psychology. Find it here at Keene State.
Related Stories