Nursing Program Gets Full Accreditation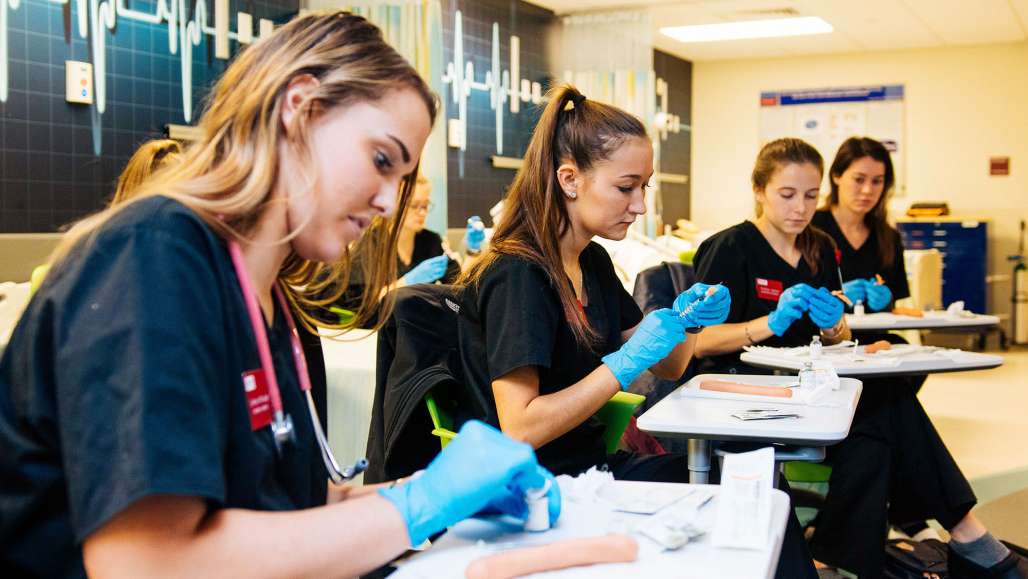 On November 1, 2018, Keene State College's nursing program was notified that it is fully accredited by the Commission on Collegiate Nursing Education (CCNE) for the next ten years.
"We are proud of our program, its students and graduates. Our students develop the knowledge, skills, and attitudes essential to providing quality patient care and becoming leaders in the profession. Our nursing professors are committed to helping each student along their journey," said Keene State College Director of Nursing Dr. Patricia Shinn.
"Graduates of our nursing program are living their dreams as nurses throughout New England and beyond – from Dartmouth-Hitchcock in Lebanon, New Hampshire, to Hartford Hospital in Connecticut and beyond."
Victoria Flood '18 said, "When I was a freshman in high school, I knew I wanted to become a nurse. I was meant to study at Keene State; I couldn't have been happier with my education. From classroom instruction to practicing techniques in the simulation lab right on campus, I got exactly what I needed to be ready to start my career. Now, I get to do what I love – taking care of patients and ensuring they get the best care possible. "
Related Stories