Keene State Grads Helping Keep Harvard Safe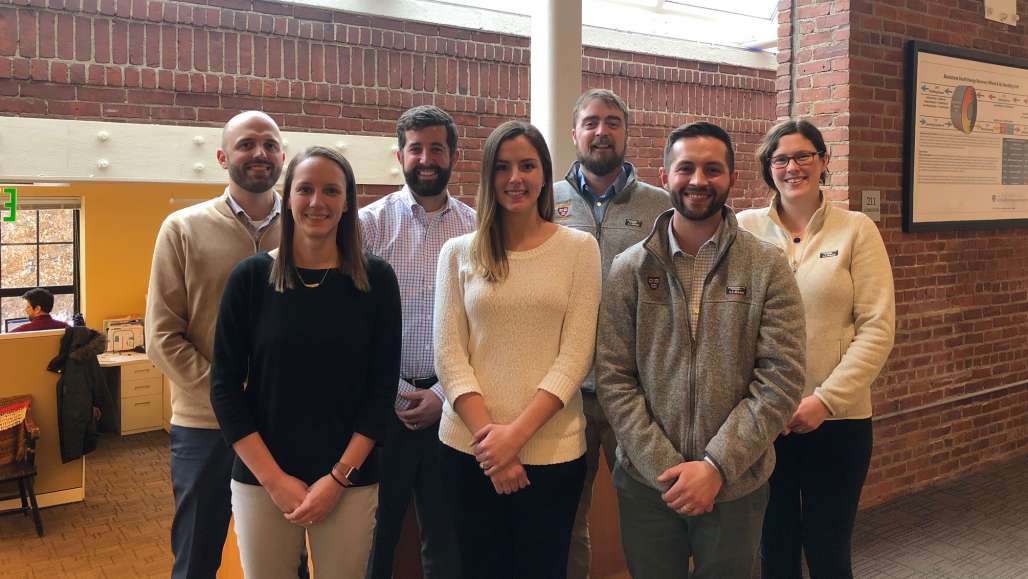 Keene State's Safety & Occupational Health Applied Sciences program paves the way to great careers for its graduates. How do we know? They tell us so! And because our safety majors are so well prepared for the workforce, employers often hire multiple graduates of the program and the College.
We checked in recently with Harvard University's Environmental Health and Safety Department, where seven Keene State grads – six safety majors and one geography major – are on staff in a variety of positions. They are:
Brandon Andrews '07, Safety Program Manager
Eli Clifford '07, Senior Safety Officer
Maura Doyle '16 M'17, Safety Officer
Chantyl Gable '13, Senior Safety Officer
Jackie Kerr '12 (geography major), Laboratory Safety Advisor
Scott Lawson '07 M'18, Longwood Safety Program Manager
Christopher Rowell '03, Associate Director of Occupational Safety
While at Keene State, Chris Rowell participated in several internships, including working on an EPA-funded project that took his team to sites across the Northeast including the Ground Zero at the World Trade Center. "My experiences both in and out of the classroom gave me the foundation to build my career to the point I am at today," he says.
He and his colleagues, he says, "get to work together to support world-class teaching and research at Harvard University, where every day we are challenged in every area of environmental health and safety. Keene gave us the skills to perform this work."
Brandon Andrews took an intro-level safety class and was hooked by the combination of "hands-on work, critical thinking, management skills and so many other things with a mission to people, property and the environment," he says. "My degree in safety from Keene State opened doors for me to work on heavy civil bridge projects, manufacturing, and higher education with MIT and now Harvard University."
For Chantyl Gable, internships at Harvard during semester breaks and the summer after graduation led to a job offer. "I have been here ever since!" she says. "If it wasn't for my advisor sending me the internship information I wouldn't be where I am today."
Jackie Kerr writes: "My time at Keene State led me into the environmental field, where I was working as a consultant in manufacturing, pharma, research, and rail yards. I soon noticed how closely the environmental and safety fields worked together. I was often looking into OSHA regulations as much as EPA ones. When my own safety was once put at risk on a job site, I realized how crucial a quality safety program and dedicated safety team are. From that experience I decided to shift my career toward safety full time. Now at Harvard, I am the safety advisor to research laboratories at the Harvard T.H. Chan School of Public Health and Harvard Medical School."
"I was introduced to the safety major by fellow athletes at Keene State and immediately fell in love with the program," says Scott Lawson. "It was hands on and involved active group problem-solving, which benefited my learning style. I quickly realized that this was the profession for me and that I would never find myself sitting in an office all day!"
Related Stories