Physical Education Students Showcase Their Work to PE Professionals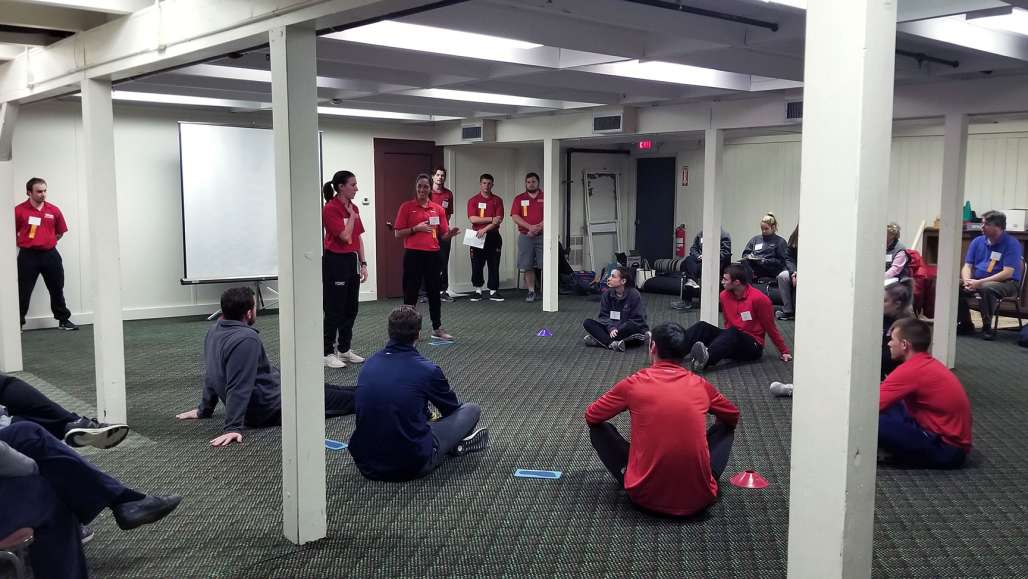 On November 15-16, 2018, Keene State students participated in the New Hampshire Association for Health, Physical Education, Recreation, and Dance Conference, an annual event for physical education instructors and aspiring physical education instructors to connect and share ideas.
Nine students majoring in physical education had the opportunity to present their original research work to professionals in the field, and 24 students attended. Professors Dr. Eric Carpenter, Dr. Fitni Destani, Dr. Beverly King, and Dr. Donna Smyth were there supporting students.
"Each year, we strive to provide our physical education majors the opportunity to not only to attend this conference, but also to present their work," said Dr. Smyth, professor and chair of Keene State's Human Performance and Movement Sciences Department. "It is important for our students to gain an understanding of what it means to be a professional in our field. In addition, the students are such a positive source of energy at the conference."
In addition to Keene State's strong showing at the conference, two professors and a student walked away with awards. Dr. Destani received the Outstanding Professional, College-Level teaching award and Dr. Beverly King was honored for her 31 years of service as the association's secretary.
Joshua Johnston '19 received the Outstanding Future Professional award and will be one of two students from the state of New Hampshire to represent the state at the 2019 SHAPE America Conference in Tampa, Florida.
"What an honor to represent not only Keene State College but also New Hampshire at the 2019 SHAPE America National Conference," he said. "I'm looking forward to networking with so many people and being exposed to new ideas that I can use in my own physical education class one day!"
Related Stories