Physical Education: More Than Fun and Games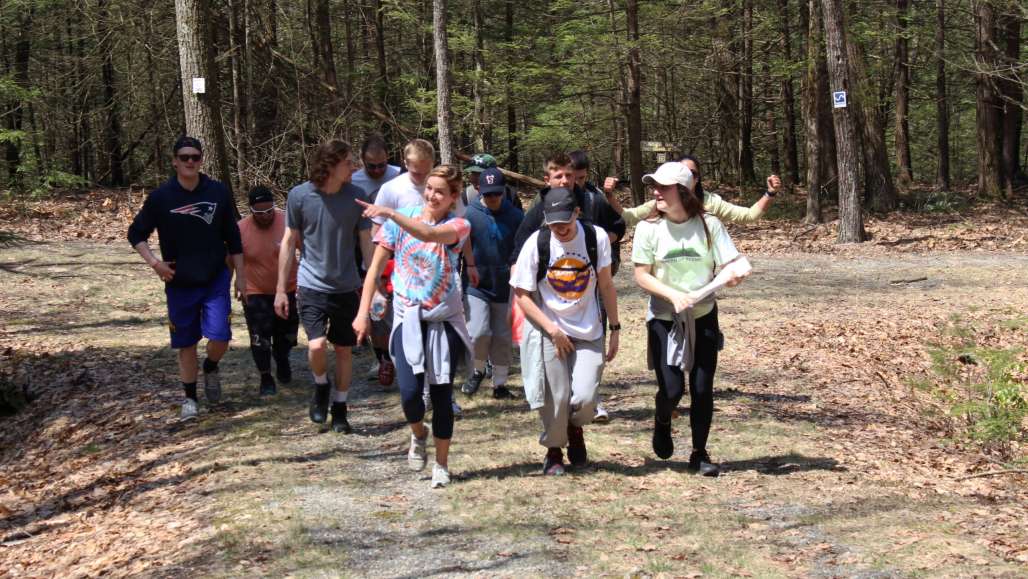 Think back to your physical educations classes in elementary school and beyond. If you recall only playing games or doing tedious exercises, you're not alone. However, today's physical education classes are different, more exciting, and about much more than fun and games.
"Enjoyment, or fun, is only part of the five standards of physical education," says Eric Carpenter, assistant professor of human performance and movement sciences. "Fun and games is a stereotype. The goal is to help the whole child learn."
At Keene's Symonds Elementary School you might find PE teacher Michelle Tiani '03 setting up a game called Color Tag, in which children run to and from colored cones. The game tests the youngsters' ability to move methodically while under a time constraint. After the game, Tiani sits down with her class, talks to them about the benefits of getting their heart rates up, and teaches them how to find their own pulse. Next, she asks her students to brainstorm ways get active at home.
"We teach the whole student; we're not just teaching them to play tag," says Tiani. "It's about creating a well-rounded student who can take on a challenge in their life, whether it's being the tagger, or answering a question in front of the class, or being able to accept losing a spelling bee or losing a race. Physical education gets students ready to take risks and to push themselves to be a better person."
Games, the aspect typically associated with physical education, are used to apply learned skills, but these skills can also be applied in fitness activities, dance, lifetime activities (such as biking or hiking), and sports. Class structure typically centers around learning or reviewing a new skill, practicing it, and then implementing newfound abilities in a rhythmic activity or game.
Tod Silegy '76, a PE teacher at South Meadow School, a middle school in Peterborough, New Hampshire, builds upon learned skills. For example, his students master Pickleball, a paddle sport, and NitroBall, a volleyball spin-off, before moving on to tennis and volleyball. He begins his classes with a short fitness circuit to warm-up students before starting team building and problem-solving activities that culminate in learning lifetime pursuits, from rock-wall climbing to skateboarding to mountain biking.
"Our ultimate goal is to help students be movers for their lifetime," says Dr. Donna Smyth, professor and chair of Keene State's Human Performance and Movement Sciences Department. "To lead a healthy, active lifestyle, you need to be a competent mover. You're not going to like moving around if you don't have the knowledge or skills to be proficient and to enjoy movement."
Physical education classes also provide an opportunity to help students build self-confidence. "The accomplishments they make might be the only success they have all day," adds Silegy. "My class gives them an opportunity to succeed."
"By starting physical education with young children, you teach them to value movement from a young age up through high school," says Smyth. "By the time these students leave high school, they're proficient, they appreciate movement, and they enjoy it."
Related Stories