Keene State Nursing Program Launches Careers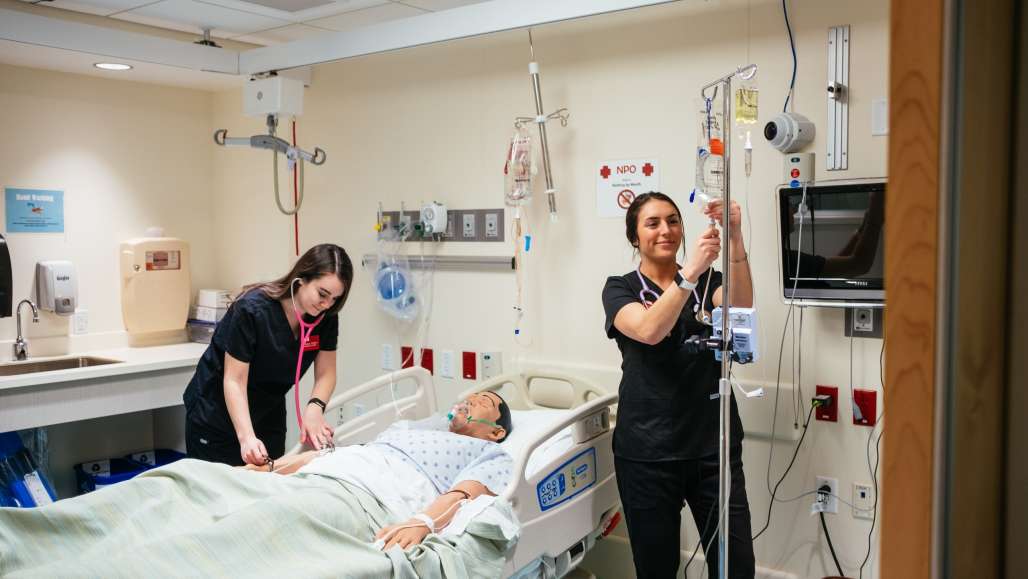 Alumni of Keene State's Nursing Program are filling critical nursing positions while embarking on rewarding careers. Over the past year, the college has strengthened its Nursing Program by hiring faculty with strong medical and surgical experience, adding more medical and surgical class and clinical time, and increasing use of the simulation lab to engage students in complex patient care scenarios.
These improvements led to the Nursing Program receiving its full, 10-year national accreditation from the American Association of Colleges of Nursing.
Victoria Flood '18 is serving as a nurse at Dartmouth-Hitchcock in Lebanon, New Hampshire. She said her long-time dream of becoming a nurse came true because of her education at Keene State.
"When I was a freshman in high school, I knew I wanted to become a nurse. I was meant to study at Keene State; I couldn't have been happier with my education. From classroom instruction to practicing techniques in the simulation lab right on campus, I got exactly what I needed to be ready to start my career. Now, I get to do what I love – taking care of patients and ensuring they get the best care possible."
Current students also gain the knowledge and on-the-job training they need to be ready to start their careers after graduation. Sydney McGough, a junior nursing major and member of Keene State's swim team, said, "I am getting the right balance of classroom knowledge and skill development in the field. The classes are structured in a way that helps me learn the material, and I work in local facilities where I assist with daily activities, administer medications, and learn from nursing staff. My classmates and I collaborate and learn from each other. The professors want to see us succeed and they are there whenever I need help. Here, you're not a number, you're a student. I would like to be a labor and delivery nurse, and it's within my reach because I'm a student at Keene State."
Like all degree programs at Keene State, Nursing exposes students to material and experiences from across the academic spectrum.
"The Nursing Program builds upon strong science, humanities, and arts foundations to educate future nurse leaders who will provide quality, compassionate, evidence-based healthcare," said Director of Nursing Patricia Shinn. "Professors help students develop the knowledge, skills, and attitudes essential to providing quality patient care and becoming leaders in the profession."
Melissa Madsen, a 2018 graduate, is thrilled about her new nursing position at Hartford Hospital in Connecticut.
"I got the support I needed from my professors and peers to succeed. I wanted to be in a profession where people care, and they want to help others. I am so happy to be a nurse, and I'm in my current position because of my education at Keene State."
Related Stories