Chilean Historian and Educator Joins Keene State to Teach and Study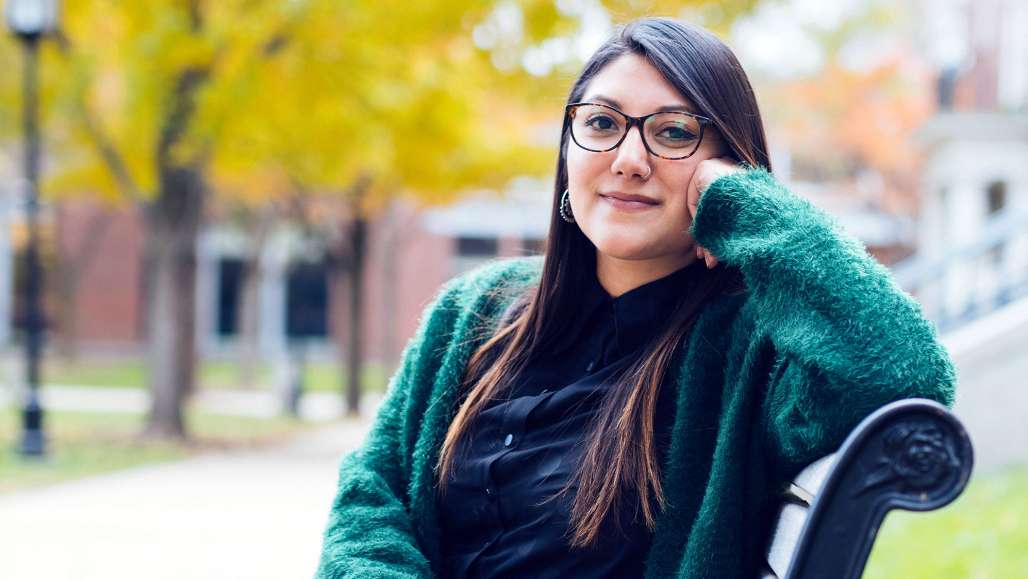 In August of 2018, Patricia Fernanda Perez Valdes joined Keene State through a Global Fellowship program started in 2017 in partnership with the Auschwitz Institute of Peace and Reconciliation. At home in Santiago, Chile, Patricia works to educate the public through the Museum of Memory and Human Rights. The Museum strives to raise awareness of grave human rights violations committed by the Chilean state between 1973 and 1990, preserve the dignity of victims and their families, and inspire respect and tolerance to prevent such crimes in the future.
"I was excited to come to Keene State because there is nothing similar to the Holocaust and Genocide Studies Department in Chile. Keene State is the only college or university to offer the undergraduate degree program in the United States – it offers a unique experience," she said. "In Chile, we need to do a better job of educating our citizens about humanitarian crimes so that we can stop them from happening again. My experience through the fellowship at Keene is giving me new ideas to accomplish this goal."
While here, Patricia is teaching and taking classes. She is also meeting with groups in the region and sharing her culture and experiences as a Chilean citizen with children.
"I am pleased to share my perspectives and knowledge with the local community, and in particular, with its students. I am still quite young, and I feel that we as young people have a responsibility to learn about the reality of human rights violations of the past and those that continue today - it's the only way we'll be able to stop them in the future."
Related Stories