Students Celebrate HalloWeekend 2018 with Campus Events
Things got spooky over the weekend at Keene State College for HalloWeekend 2018. The student celebrations kicked off on Friday with the Pumpkin Lobotomy. More than 300 pumpkins were available for students to carve and keep or display in the Student Center and Dining Commons. Student Government sponsored the event on Fiske Quad with DJs from campus radio station WKNH playing music. More than 20 student clubs and campus departments set up booths with fall themed activities and pumpkin spiced snacks.
On Saturday, the Night Owl Café hosted a Halloween Movie Marathon with cult favorites like Hocus Pocus, The Nightmare Before Christmas, and The Addams Family. Festivities continued in the evening with a Monster Mash Dance Party in the Mabel Brown Room in the Student Center. Those wearing the best monster costumes won prizes.
Sunday's event included a costume parade, face painting, live music, pumpkin bowling, and other fall activities. In the evening, students reached beyond the grave at Summoning Spirits with Peter Boie, a magic show meets séance presentation.
Check out the slideshow below to see how our students celebrated Halloween.
2018 Pumpkin Lobotomy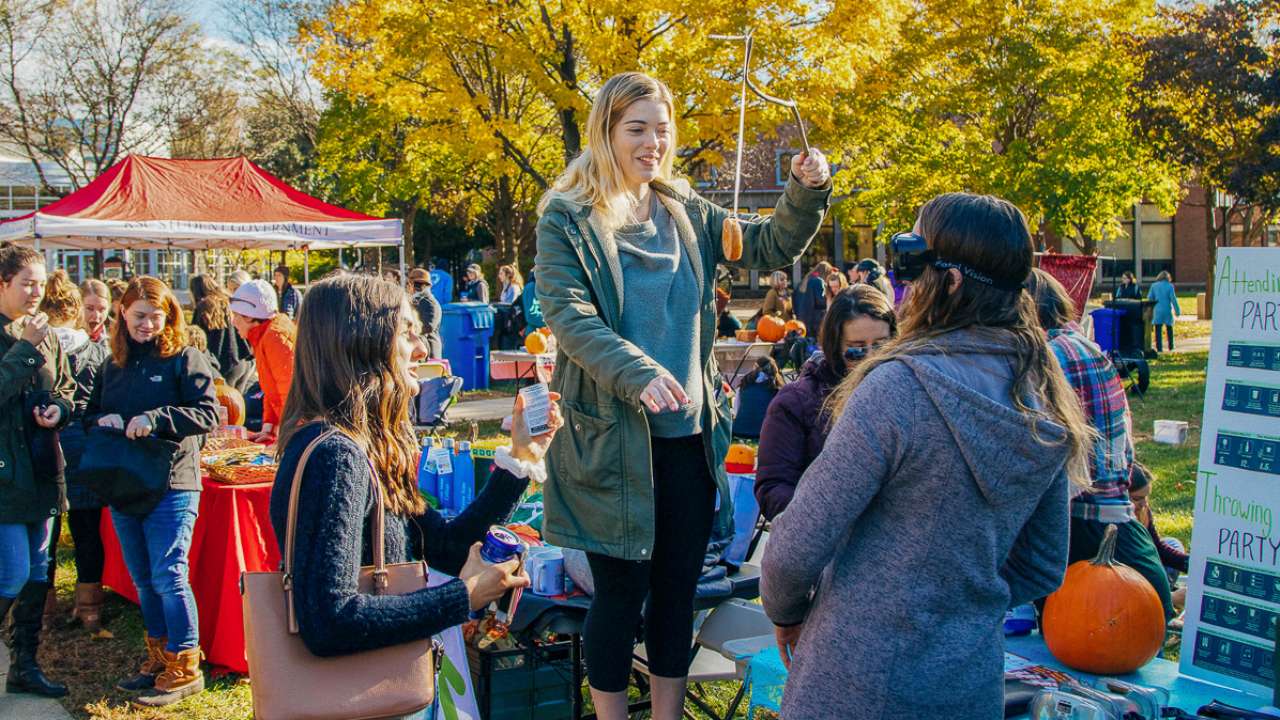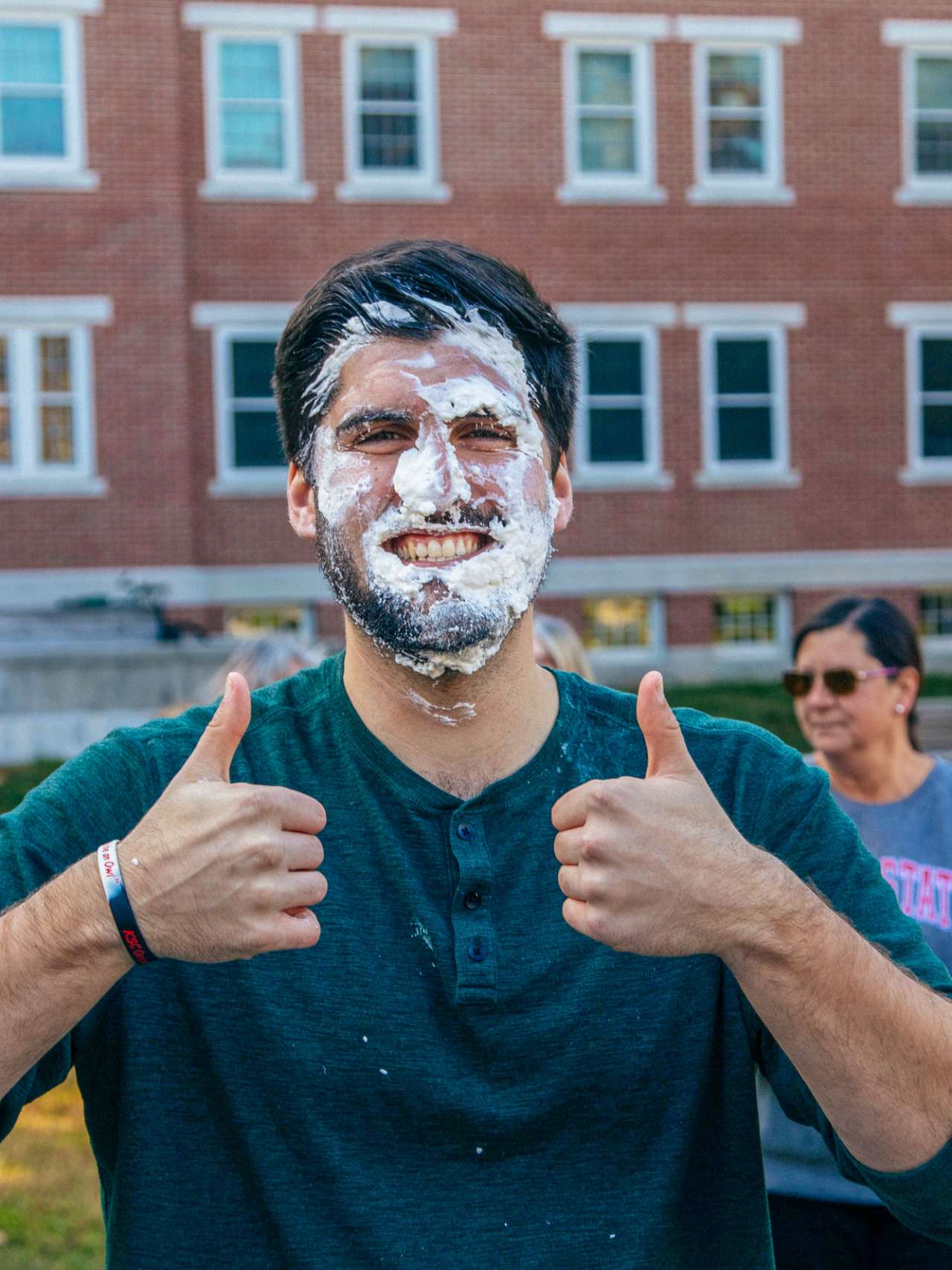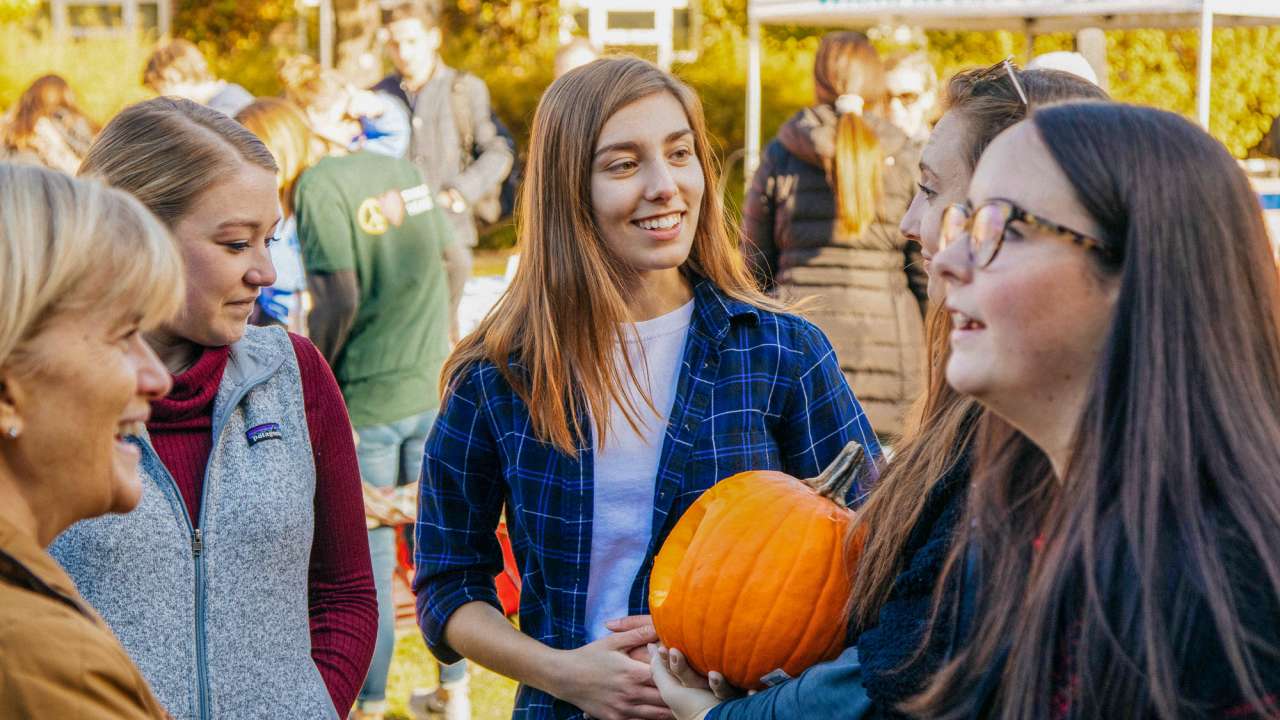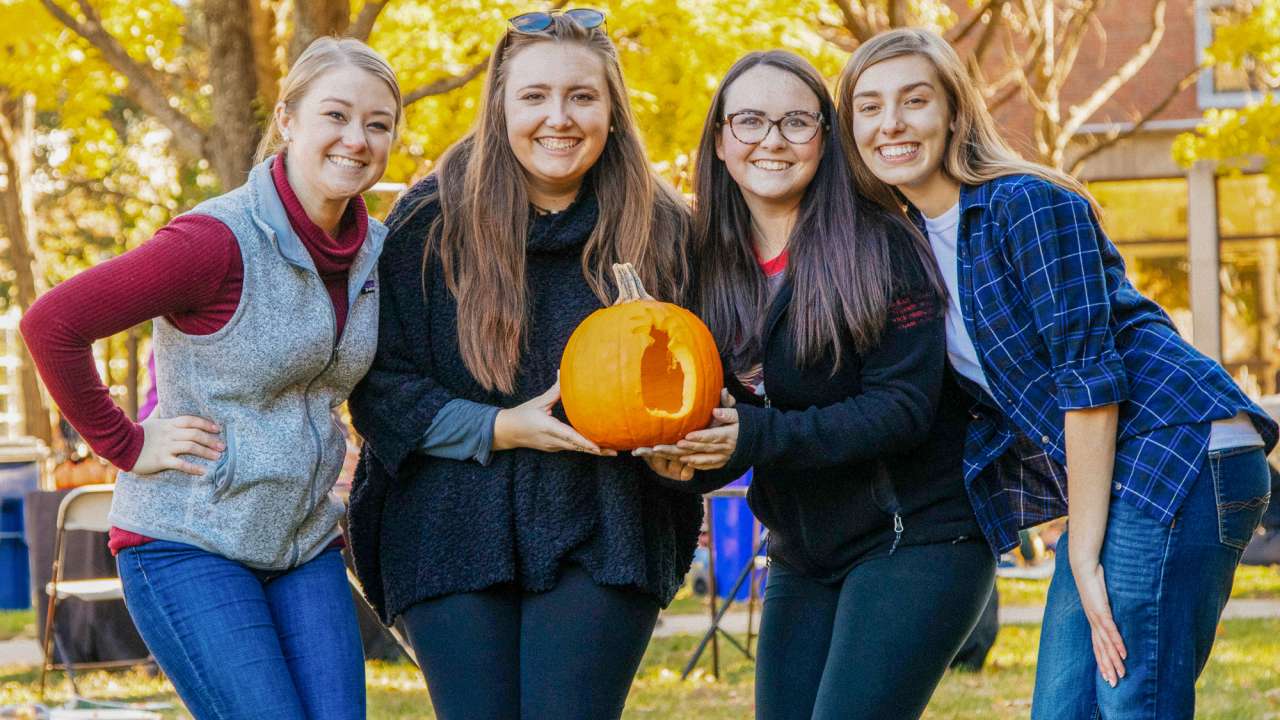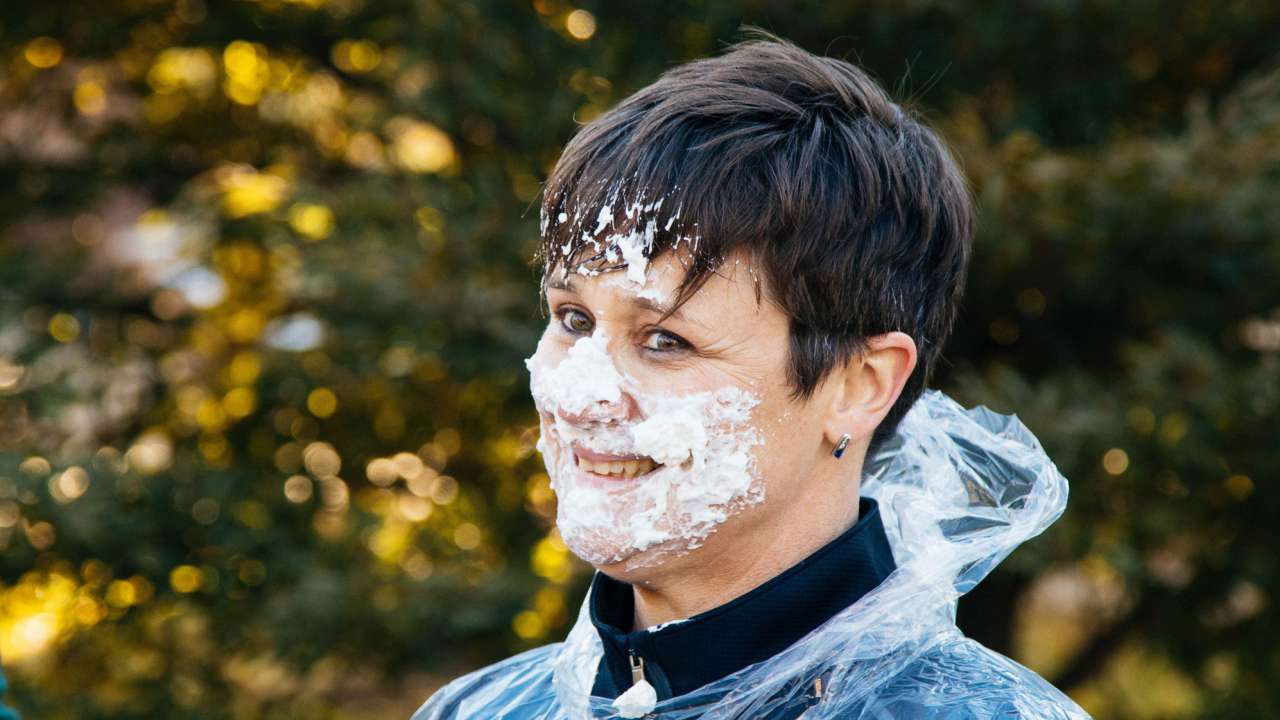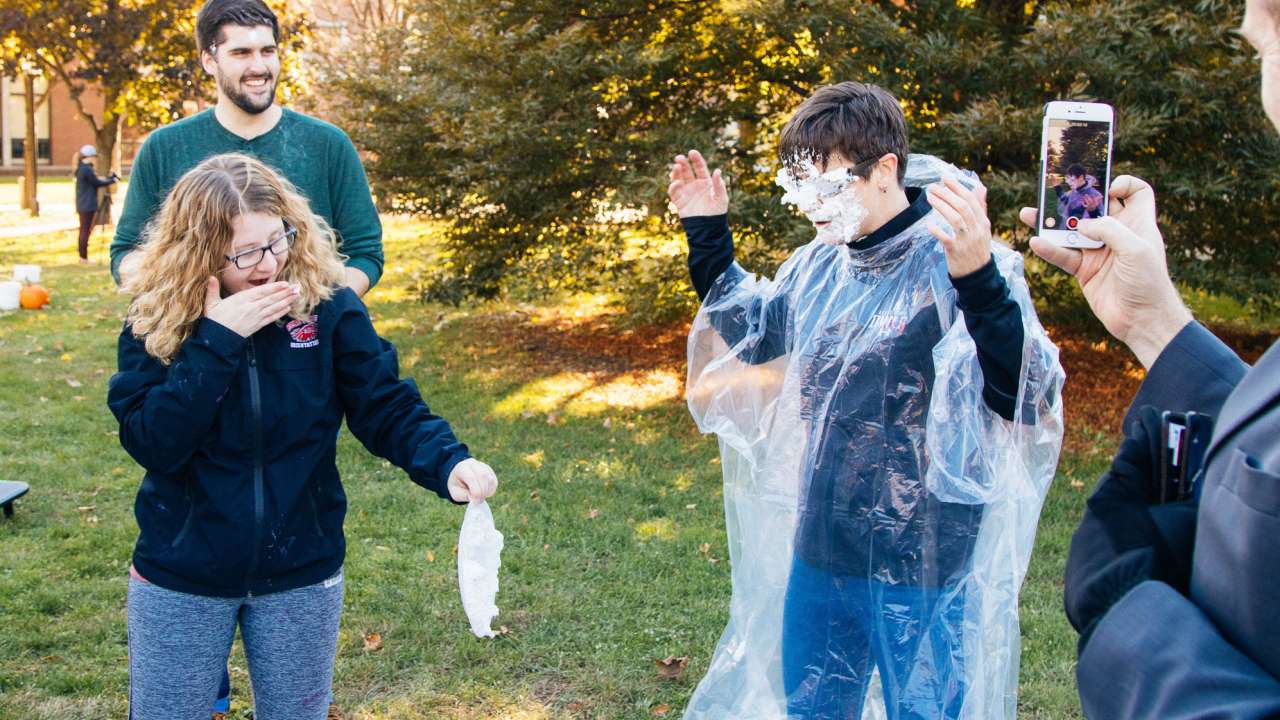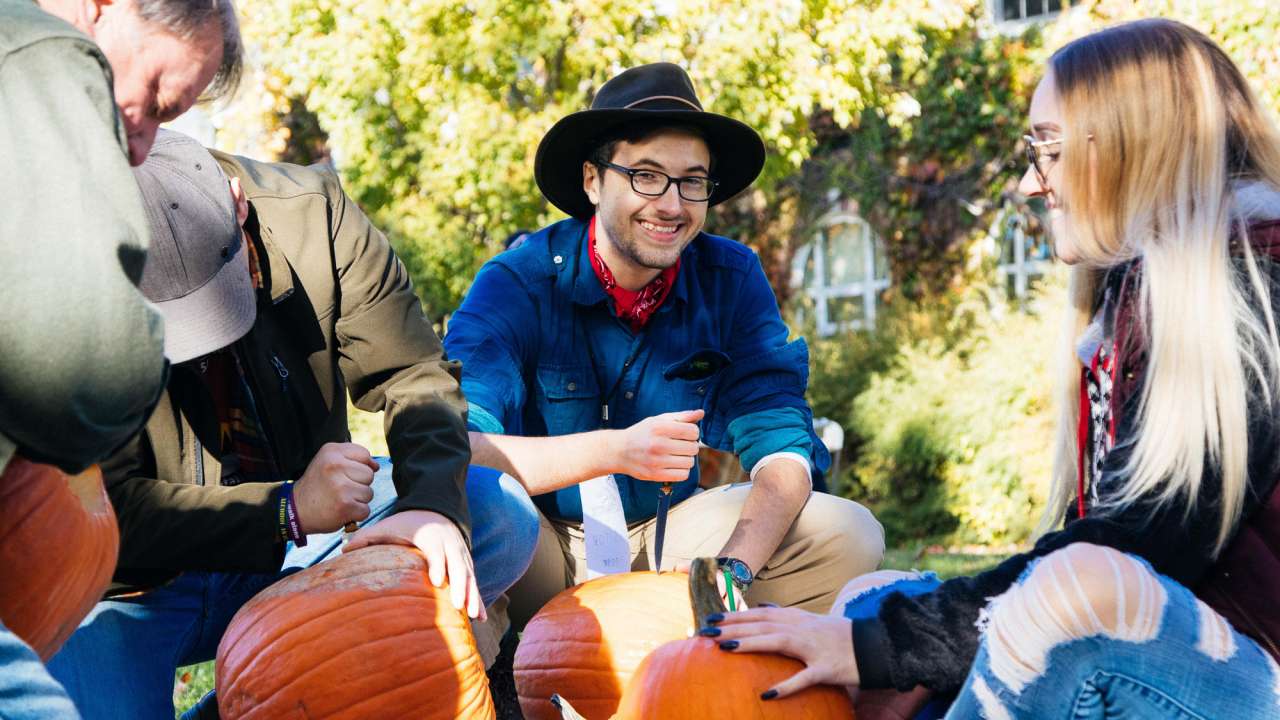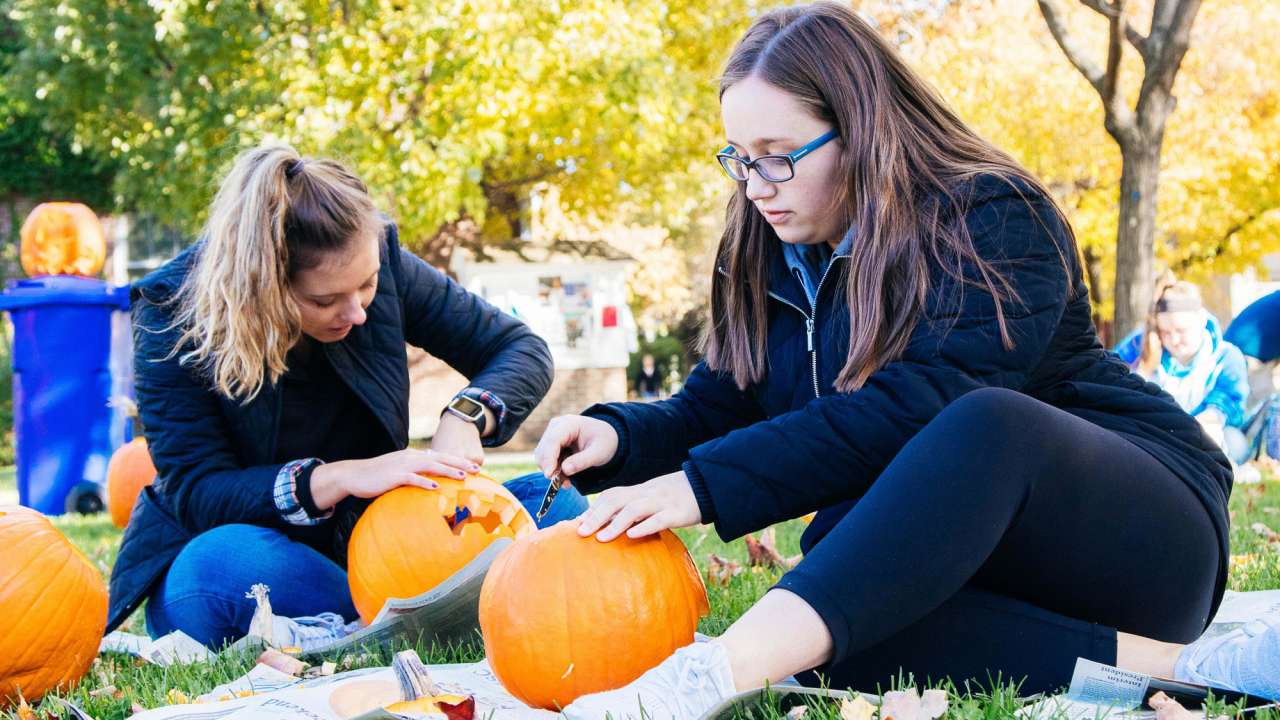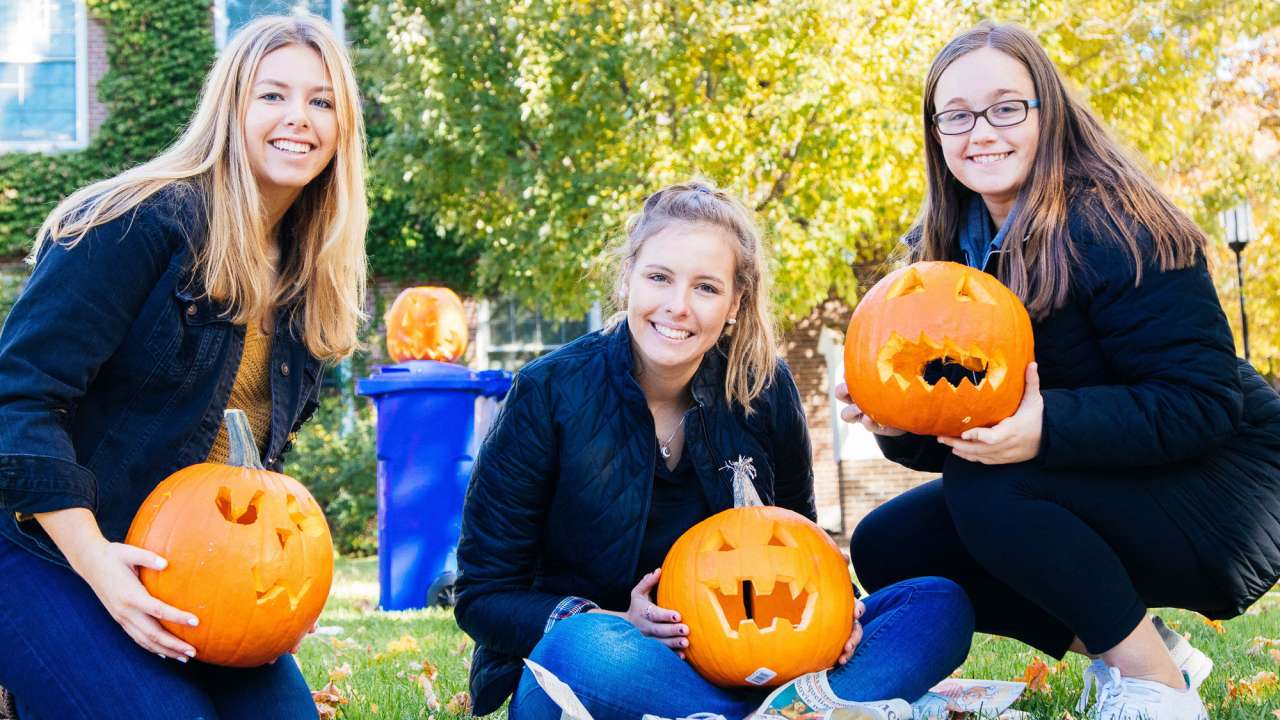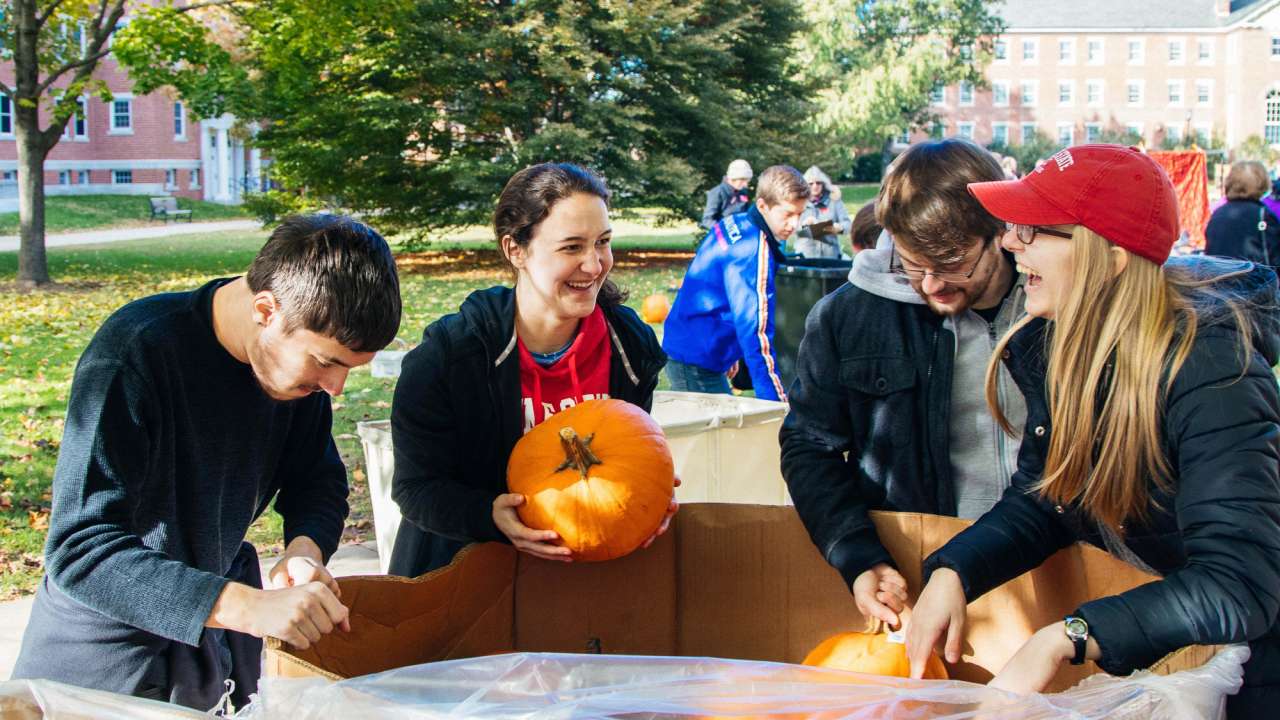 Related Stories