Dr. Melinda Treadwell Selected to Serve as President of Keene State College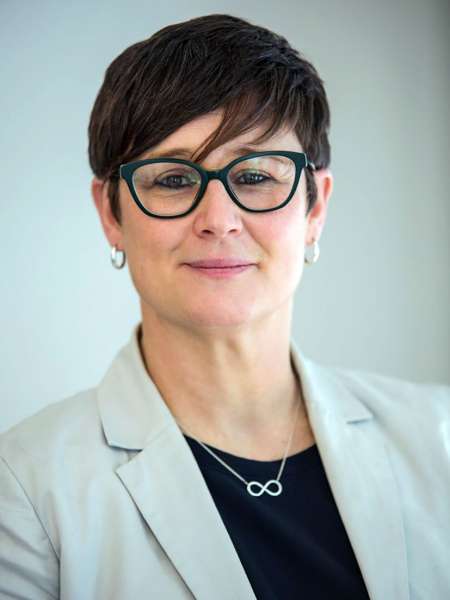 The University System of New Hampshire Board of Trustees announced that Dr. Melinda Treadwell has been selected to serve as its eleventh president. Dr. Treadwell, an alumna of Keene State and the first in her family to attend college, began serving as interim president of Keene State on July 31, 2017. Dr. Treadwell originally joined Keene State as a faculty member in 2000. Later, she also served as interim provost. Prior to returning to Keene, Dr. Treadwell served as CEO and provost of Antioch University New England. Dr. Treadwell holds a Doctorate in Pharmacology and Toxicology from Dartmouth Medical School and a Bachelor's degree from Keene State College.
"It is my honor to serve as the eleventh president of Keene State College. I am committed to the success and well-being of our students, and to our vibrant community – these help to drive my decisions every day," said President Treadwell. "The College has a truly unique place among other college and universities through the breadth of programs we offer, our foundation in the liberal arts, and the true sense of community and support on campus. This is just the beginning of exciting new efforts at Keene State. We will keep finding more ways to meet the needs of students, our community, employers, and our broader region."
Earlier this fall, a University System of New Hampshire Hiring Committee held numerous listening sessions and collected input from all major constituents to determine the recommendation of the appointment of Dr. Treadwell. Jamie Burnett led the Hiring Committee on behalf of the USNH Board of Trustees. He said, "The committee conducted an exhaustive set of listening sessions and received lengthy commentary on Dr. Treadwell's ability to lead Keene State College. Based on our review and an overwhelming positive response, the committee was pleased to recommend appointing Dr. Treadwell as president."
"Keene State is integral to the economic and cultural vibrancy of the Monadnock Region of New Hampshire and beyond. The College is educating generations of leaders through a variety of science, arts, and professional programs. Under Dr. Treadwell's leadership over the past year, we have seen the campus and its programs contribute greatly to the region and state. I am pleased that she will continue these efforts as president of Keene State," said USNH Board of Trustees Chairman John Small.
USNH Chancellor Todd Leach worked closely with Dr. Treadwell throughout her year as interim president. He said, "Dr. Treadwell has the vision, passion, and skills to lead Keene State forward. I am confident that Dr. Treadwell and the college will be successful in navigating both the challenges and opportunities we face."
Related Stories