Safety Professionals Bring Expertise and Connections to Keene State Students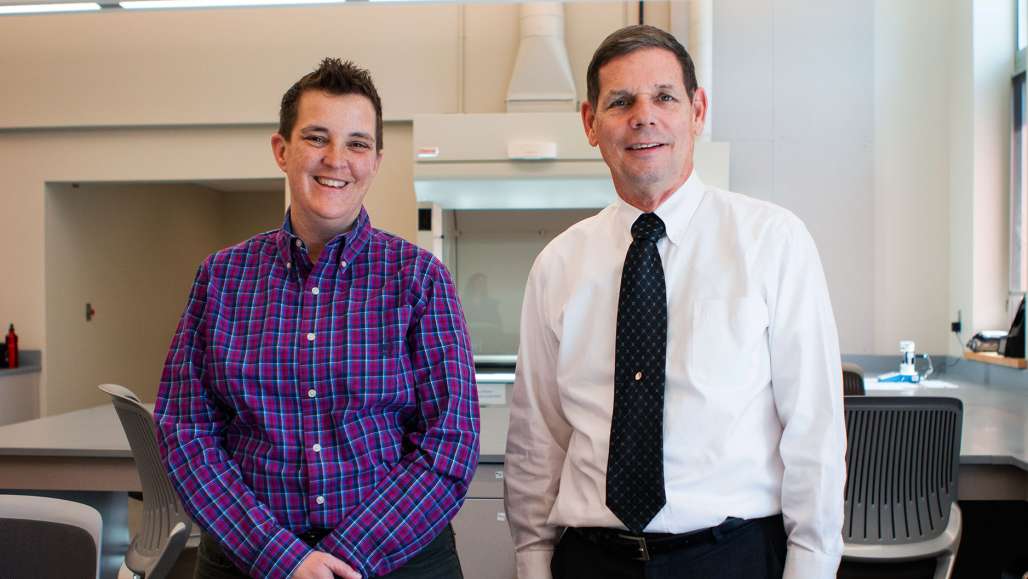 Two experienced professionals are bringing their expertise to classrooms at Keene State College in the Safety and Occupational Health Applied Sciences program. Both offer deep knowledge and professional networks in the field.
Linda Martin, a Keene State faculty member and an environmental health and safety professional with almost 30 years of practice in construction, general industry, and consulting, is teaching classes in the online Masters of Safety and Occupational Health Applied Sciences program.
Linda is the 2018 President of the Board of Directors of the Board of Certified Safety Professionals (BCSP), current Chair of the Board of Trustees of the BCSP Foundation and the 2018 recipient of the National Safety Council's Marion Martin Award, which celebrates the accomplishments of women in safety who have achieved professional excellence. She is a Certified Safety Professional, a Certified Industrial Hygienist and Certified Hazardous Materials Manager and holds several other safety, health, and environmental industry credentials. Recently, Linda was honored by Plymouth State University with the Outstanding Graduate Alumni Award for the positive impacts she has made to her profession and society.
"I believe strongly in helping to build the pipeline of qualified, educated practitioners in the occupational safety and health profession. Keene State's online Master's in Safety and Occupational Health Applied Science is an outstanding way to reach practicing safety professionals from across the country and around the globe," said Martin. "I have forged strong ties to industry leaders in many areas of professional safety practice. This provides me with a broad base of contacts for the program, and in turn creates the potential for networking for our students as they seek to advance their safety careers."
Dr. Chris Rennix also joins Keene State's program. Dr. Rennix is teaching undergraduate courses in health hazard and construction safety. He was an industrial hygiene officer in the U.S. Navy for 24 years and retired at the rank of Captain in 2006.
In 2005, Dr. Rennix established and led the EpiData Center, located at Navy and Marine Corps Public Health Center, responsible for all public health surveillance for Navy and Marine Corps beneficiaries and several Department of Defense programs. In 2009, the Center expanded the capabilities of EpiData to include epidemiology and surveillance of communicable and reportable disease, antibiotic resistant organisms, and occupational and environmental health and public health data collection.
Dr. Rennix was an adjunct assistant professor at Old Dominion University and Eastern Virginia Medical School. He also taught epidemiology and an occupational safety and health seminar at George Washington University. He is a board certified industrial hygienist, a Fellow of the American Industrial Hygiene Association, and an active member of the American College of Epidemiology, the International Society of Environmental Epidemiology, and the International Commission on Occupational Health.
"I am pleased to teach at Keene State in such a critical field. I believe strongly in creating opportunities for students to learn and grow in the field among accomplished professionals," said Dr. Rennix. "In my previous position, I routinely hired recent college graduates to provide these experiences, and now I am thrilled to return to my teaching roots to use my experience and professional connections to guide and prepare students to successfully compete for a career in occupational health."
Related Stories