New Biomaterial Manufacturing Grant to Open Up Career Pathways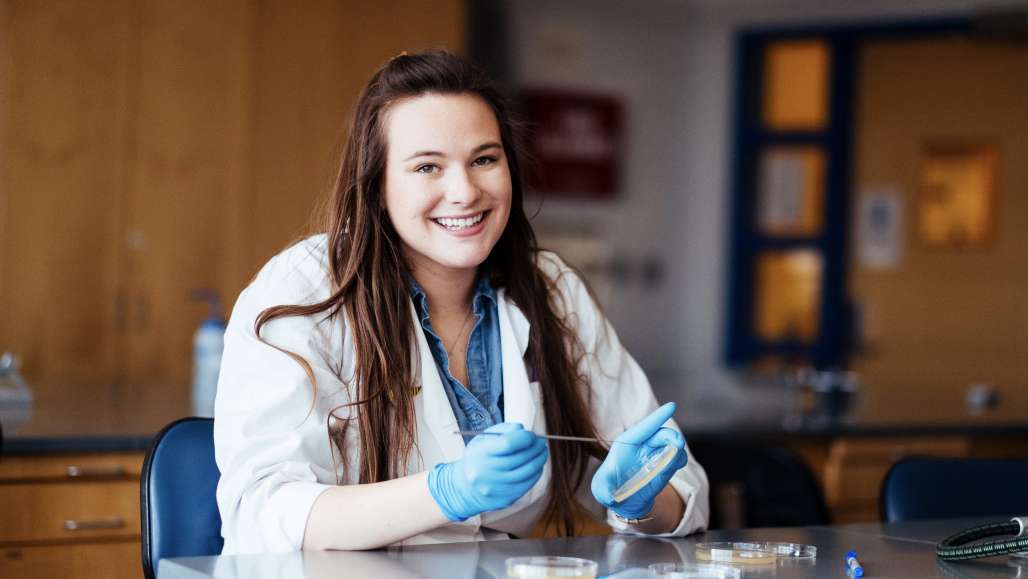 Keene State College partners with businesses to create internship and employment opportunities for students. Now, the College is part of an exciting new grant that will lead to further opportunities. New Hampshire's Established Program to Stimulate Competitive Research (EPSCoR), a program of the National Science Foundation (NSF), was recently awarded a $20 million federal grant to develop innovative approaches for the manufacturing of biomaterials, such as those used in implants and tissue engineering, which hold the potential to save lives and improve overall quality of life for patients. The program will offer students exciting new opportunities across New Hampshire educational and corporate partners, and pathways to careers in biomanufacturing, biotechnololgy, and biomedical research.
The grant will fund a five-year project, called NH BioMade, to support the rapidly growing New Hampshire biomaterials industry through academic-industrial research partnerships and workforce development. NH BioMade will work closely with the Advanced Regenerative Manufacturing Institute (ARMI) in Manchester, NH and other partners to accelerate the advancement in biomaterials design and manufacturing.
Education and workforce training efforts will be led by the Leitzel Center for Mathematics, Science and Engineering at UNH, in partnership with the Community College System of NH, Keene State College, and UNH Manchester. New Hampshire companies are represented on the Industry and State Partnerships Advisory Board.
Keene State will hire a new faculty member to contribute to the grant. This new faculty member will integrate the College's Sustainable Product Design and Innovation, Biology, and Health Sciences programs.
Related Stories