Film Alumna and FX Networks Set Decorator in the Running for an Emmy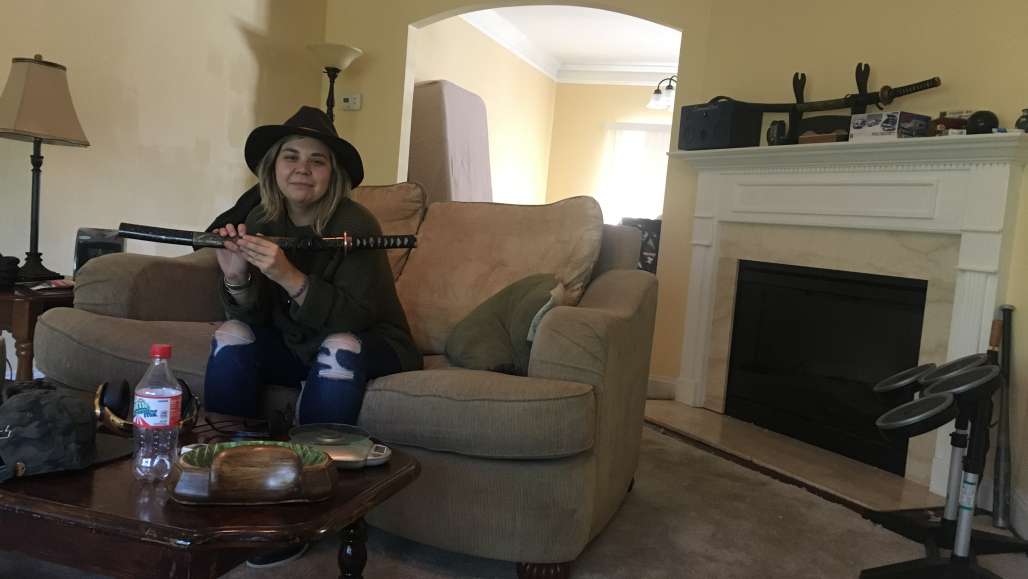 Aimee Athnos, a 2008 Keene State Film Studies graduate, is up for an Emmy as set decorator on FX Networks show, "Atlanta". Aimee worked on the film "Black Swan" starring Natalie Portman, "Bridge of Spies", "The Big C", "The Fate of the Furious", among many other productions.
Aimee says that Keene State helped her to prepare for her career. "I loved the design of my program at Keene State, which really gave a broad introduction to the film world. In the 10 years since I've graduated, I have met many other film grads from other colleges and universities, and we have compared programs. Keene State offered me a degree that allowed me to dip my toes into many roles. Some other programs are so specific that they don't allow you to try out different things to see what you enjoy doing," said Aimee. "I got experience with set decoration/production design, and also camera, editing, sound, script supervision, and more, as a student which was really valuable in helping me pinpoint the department I wanted to try to get into outside of school. I hope to inspire current, future, and past students to realize that this kind of thing is within their grasp as a Keene State grad!"
Aimee has been involved with Keene State as an in-person classroom guest speaker and she has Skyped with film production students for Dr. Ted White's classes numerous times over the last 10 years. She also co-started a Facebook KSC Film Alumni group, which has been a great resource for Keene State film production alumni to connect and share work opportunities outside of college.
We wish you the best of luck, Aimee!
Related Stories